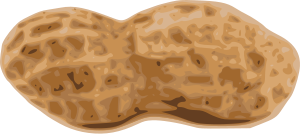 Learn About the Peanut!
by
Gail Skroback Hennessey
Called pindars, ground nuts, earth nuts, monkey nuts, grass nuts, ground peas, pig nuts, earthnuts, goobers, the peanut is very popular! March is National Peanut Month. Learn some fun facts about peanuts with this webquest!
1. The peanut is actually a member of the beans and peas family. Not a nut, the peanut is actually a_______________ Originating in South America, which early people of Peru used the peanut for religious reasons?______________ Name the four states where a city is named for the peanut._____________________________________Find the answers at this link:
http://www.foodreference.com/html/fpeanuts.html
2. Called the "Columbus of the Soil" and the "Wizard of Tuskegee", George Washington Carver is called the "father of the peanut".He foundover ______ uses for the peanuts includingmaking shampoo, linoleum and ice cream,just to name a few. Which insect was destroying the cotton crops of the south?_________Because of this, Carver suggested farmers begin planting peanuts.Carver once served a dinner to his guest where peanuts were part of every dish!Find the answers at this link: http://peanutcircusclub.com/history.htm
FUN FACTS:
In 1916, 13-year-old Antonio Gentile created the Mr. Peanut logothat earned him a grand prize of $5.00 inthePlanter's Peanut Company contest.
It was estimated that enough peanut butter is eaten by Americans each year to coat the floor of the whole Grand Canyon with peanut butter!
10 billion peanut butter and jelly sandwiches are
eaten each year in the United States.
There are 7 Informative Webquestions, lots of Fun Facts and lots of extension activities/links.

Check out the complete "Learn about the Peanut!" at this link:Peanuts!

NOTE: Illustration from: http://openclipart.org/detail/189704/peanut-by-lordoftheloch-189704
---