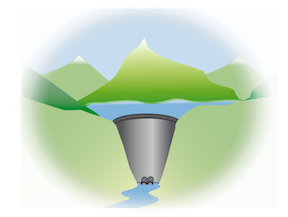 Updated 2018

The Three Gorges ( 三峡 )

Three Gorges Dam was built along the Yangtze River of China is the largest hydroelectric dam in the world! 13 cities, 140 towns and over 1,300 villages were submerged by the Three Gorges Reservoir construction causing over a million people to move. The dam took 17 years to construct. In the fall of 2010, the water level reached its maximum capacity.

Cyberhunt on the Three Gorges Dam and the Baiji of the Yangtze River :

1. The blow of a Baiji, also called the "river dolphin", sounds like a ________Find the answer at this site: Shark Friends

2. List three reasons why the Baiji in danger?________________ Find the answer at this site:Shark Friends

3. The dam is how wide?______ How high?______ Find the answers at this site: CNN/

4. The Yangtze River stretches nearly 4000 miles across China making it the ____________ river in Asia and the ______ longest river in the world. Find the answers at this site: http://www.cnn.com/SPECIALS/1999/china.50/asian.superpower/three.gorges/

5. Give Two reasons why people say the Three Gorges Dam will be beneficial._______________ and ______________ Find the answer at this site: CNN

6.What happened to thousands of people that lived near where the dam was constructed?_________________What type of natural disaster could occur in the area of the Three Gorges Dam?______________ Find the answer at this site: Primaryfacts

7. According to the map, between which two areas is the Three Gorges Dam located? Find the answer at this site:

8. What do the Chinese call the Yangtze River ?_______. This translates to mean_____________.The river is also nicknamed this _____________.Find the answers at this site:

http://www.sheppardsoftware.com/Asiaweb/factfile/Unique-facts-Asia3.htm


Although I have tried to review each link, please check the site to see if it is appropriate for your grade level. Also, please monitor that students stay at the link. Should you find something questionable, please let me know. Thanks!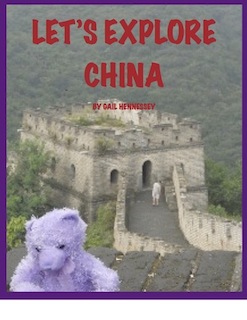 Check out my resource:China,Let's Explore China at this link:CHINA
Check out my resource: China, A Webquest(Country in Focus Series) at this link:Country in Focus: China, A Webquest
Note: Illustration from openclipart.org
---