BLACK HISTORY MONTH WEBQUEST/RESOURCES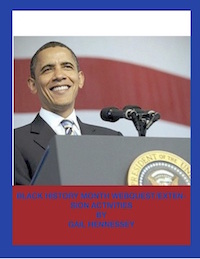 Updated: 9/2015
What happens to a dream deferred?
Does it dry up
like a raisin in the sun?
Langston Hughes (1902-1967)
"Harlem" (1951)
The idea to foster contributions of African Americans began with Dr. Carter G. Woodson, who first organized a two week period of time in February which he called "Negro History Week". The time...1926. In 1976, the month of February, was established, as a time to highlight the contributions of African Americans.

Can you name some famous African Americans who contributed to our country in arts,music, civil rights, sports,literature, politics,science and technology? Perhaps, you know the names of Martin Luther King, Jr, Harriet Tubman, George Washington Carver, Frederick Douglas, and Sojourner Truth. Do you know who Charles Drew was? BB King? Rosa Parks? There are so very many African Americans that have made contributions to our world. Dr. Woodson had a motto,to live by,"It is never too late to learn". This is a wonderful thought to live your life...never stop learning!Try this webquest and learn about a few of these important people. Use the resources listed below to learn even more...

1. Robert H. Lawrence, Jr., would have been the first African American astronaut but sadly, he died in a training accident in the 1960s. In 1983, Guion Bluford was the first African American to travel into space. Dr. Mae C. Jemison, a surgeon,in 1992, became the first African American female astronaut. In addition to speaking these three languages__________,_____________ and ___________Dr. Jemison appeared on which television show?______________. What did she start in Chicago to spark interest in space among children?___________________
Find the answers at this link:
Enchanted Learning


2. How did singer Marian Anderson make history?________________Why did First Lady Eleanor Roosevelt resign from the Daughters of the American Revolution in 1939?
Find the answers at this link: http://
CNN


3. During the 1920s, Jazz became very popular.Where did Jazz music originate?_______________What are two words that came from this period of time?_____________and_____________. Who was the famous jazz musician,nicknamed Pops and Satchmo?___________Which instrument did he play?______________
Find the answers at this link: http://
Scholastic


4. Another type of music that African Americans developed was called Blues. As the word implies, the words to this type of music were often sad. BB King is often called the "King of the Blues". From where did "blues" music originate? What are "blue notes" also called?__________
Find the answers at this link:
music:lovetoknow.com

Did you know?

Thomas L. Jennings, is believed to be the first African American to receive a patent for an invention.

Judy W. Reed patented a hand-operated machine for kneading and rolling dough. She is thought to be the first African-American woman to do so.

Sarah Boone patented the collapsible ironing board in 1892
More resources you might find helpful:
Want the entire webquest(1-12) and all the trivia and resources?Check out my materials posted here:TeachersPayTeachers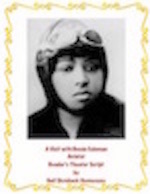 Although I have tried to review each link, please check the site to see if it is appropriate for your grade level. Also, please monitor that students stay at the link. Should you find something questionable, please let me know. Thanks!


Note: Photograph from:http://publicdomainclip-art.blogspot.com(Bessie Coleman). Photograph of President Obama is from wpclipart.com and Illustration of Martin Luther King is from wpclipart.com
---