Let's learn about Diwali!
by
Gail Skroback Hennessey
This year, 2022, Diwali, or Deepavali, begins on October 24th and lasts for 5 days.
Deepavali means "festival of lights". It's a happy time of year and is the biggest holiday in the country of India. Practiced mainly by people of the Hindu faith, many other people enjoy taking part in the festive holiday season,too. During the holiday, people pray, give gifts and light lamps(Dipa lamps). Special sweet treats including Laddus(sweet wheat balls with nuts and fruits inside) and Karanjis (flour fried dumplings with coconut and sugar) are eaten. Families and friends get together and fireworks are set off to help welcome the new year.


Fun Facts:
Diwali celebrates the end of the harvest season.
President Barack Obama was the first US president to participate in a Deepavali celebration in the White House,in 2009.
Shubh Deepavali means "Have an auspicious Diwali" and is a common greeting for this holiday time.
Diwali marks the Hindu New Year. It is a national holiday in India.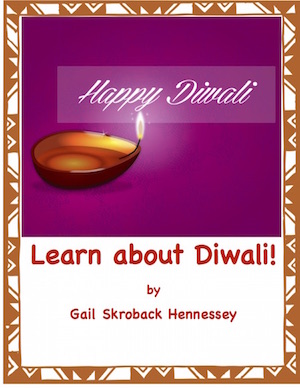 Check out my complete resources:
There are 10 fun Facts in the complete reading activity on the holiday of Diwali. There is also a short paragraph reading with comprehension questions.The Teacher Page has lots of extension activities and the key:Learn about Diwali: A Reading Passage
---