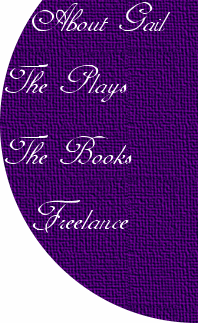 A Visit with a Groundhog(Reader's Theater Script)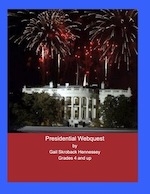 Presidents' Day: A Webquest

Valentine's Day: A Webquest

Australia, A Webquest(Australia Day is 1/26)

Famous Games of Ancient Greece: A Webquest

Chinese New Year! Learn about China, A Webquest

Historic Snowmen READING Passages!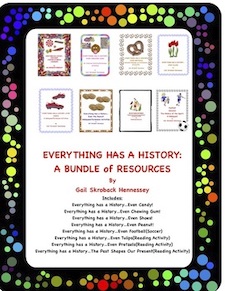 Everything has a History!)*also sold individually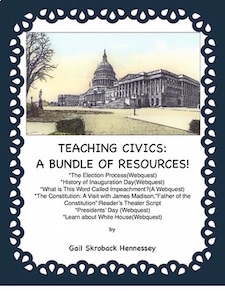 Civics:Learn about Our Government: A Bundle of Resources!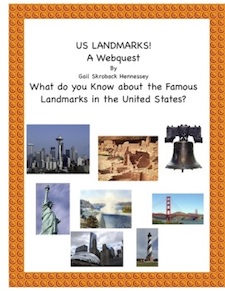 U.S. Landmarks!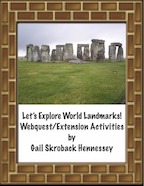 World Landmarks!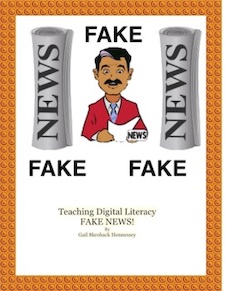 FAKE News!Can you Tell The REAL News?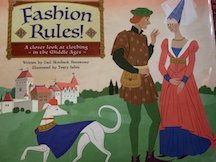 My Book- Fashion Rules!

My Book-Mrs. Paddington and the Silver Mousetraps
Visit My Boom Card Store

Purple Turtle Premium Home Schooling Program. Click for subscription information!

Click Here for catalog:
Social Studies School Service/Resources for Teachers, Parents,counselors,more!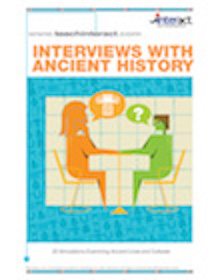 Reader's Theater Scripts(Biographies in Ancient History):
Click here to learn more:
Rader's Theater Scripts (Biographies in US History)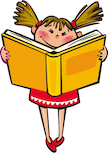 Click here:READING NOOK

Is That FAKE News?

Anti-Bullying Resources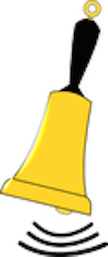 Need a quick activity?
Bell Ringers!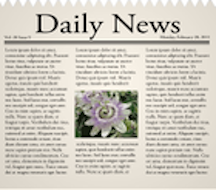 In the News!
Updated regularly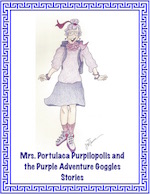 Mrs. Portulaca Purpilopilis
and the Purple Adventure Goggles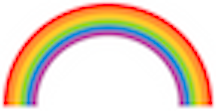 The COLOR GAMES!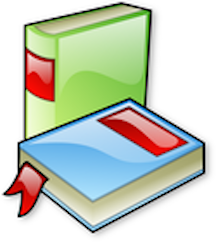 The Wooden Cookie Box Story The Wooden Cookie Box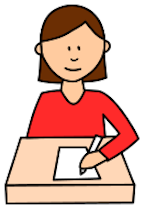 DBQ Activities!


Facts to Wow your Friends!

World Landmarks: Lots of fun things to use with your students!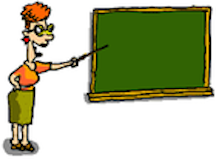 Teaching Ideas!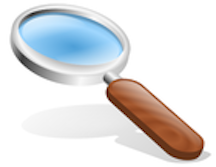 Webquests!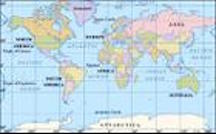 Geography Activities
Geography Ideas!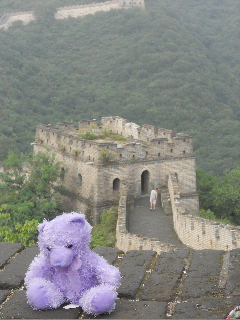 Purpleannie's Travels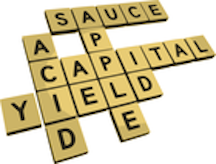 Crossword Puzzles!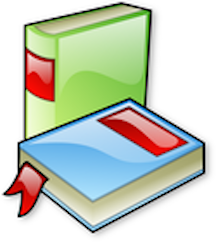 Short Reads of interest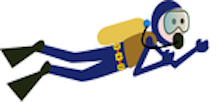 Dive into Career Choices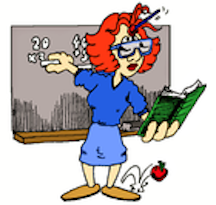 Teaching Tips A-Z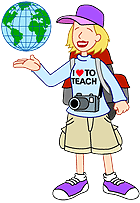 Mrs. Waffenschmidt


`
wpclipart.com

Science Fun!



`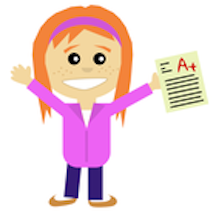 P.R.A.I.S.E
MONEY, MONEY, MONEY
Landmarks from Around the World

Calender of Resources for the Year:
Mail Gail:


Gail Hennessey
Free JavaScripts provided
by The JavaScript Source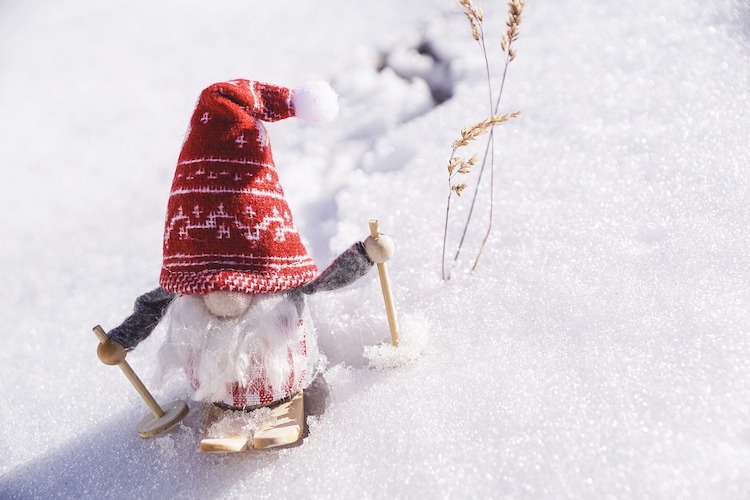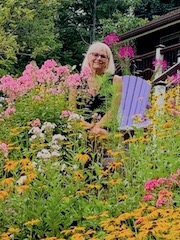 Welcome to My Website for Educators!
Teach PEACE and TOLERANCE
Try doing an act of kindness for someone, today!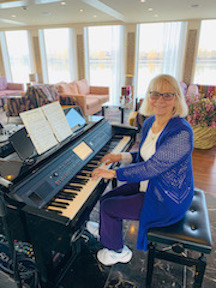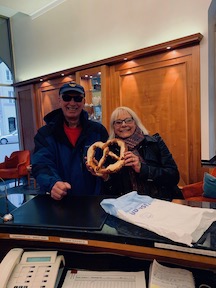 Munich, Germany,2019
PLEASE TAKE A MOMENT AND SIGN MY GUESTMAP. I'D LOVE TO SEE WHERE MY VISITORS CALL HOME! Click on the GLOBE ICON on the left to open the map.
Animated picture from: animatedimages.org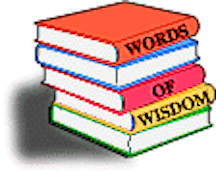 "Remember no one can make you feel inferior without your consent."
Eleanor Roosevelt
"If I can not do great things, I can do small things in a great way."Martin Luther King Jr.
"The school is the last expenditure upon which America should be willing to compromise."FDR
"If a man empties his purse into his head, no man can take it away from him. An investment in knowledge always pays the best interest."(Ben Franklin)
"You must be the change you want to see in the world."(Mahatma Gandhi)
"School is a building that has four walls-with tomorrow inside."(Lon Watters)
"We know the future will outlast all of us, but I believe that all of us will live on in the future we make."(Senator Ted Kennedy)
"The purpose of life is a life of purpose." (Robert Byrne)
"The purpose of life is to amount to something and have it make some difference that you lived at all."(Dear Abby)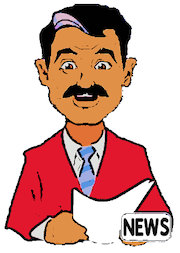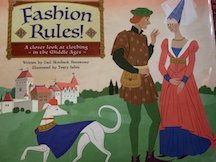 8/28/2021: Fashion Rules! was a finalist in the 2021 American Book Fest, Children's Picture Book: Hardcover Fiction. So Exciting!
7/2021: Fashion Rules! won Honorable Mention for Picture Books 6 and older by Purple Dragonfly Book Awards!
8/1/2020: My latest book, Fashion Rules!, my latest book from Red Chair Press. Click here:
Fashion Rules!
11/2020: Mrs. Paddington and the Silver Mousetraps has won another children's book award,a Northern Lights Book Award Winner! Thank you!

7/2020:Mrs. Paddington and the Silver Mousetraps won a 1st place Purple Dragonfly Book Award in the Picture Books 6 & Older category. Thank you, Story Monsters!

3/24/20:Excited to have my latest children's book, Mrs. Paddington and the Silver Mousetraps, chosen as a 2019 Story Monster Approved winner!
Check out Mrs. Paddington and the Silver Mousetraps which is available at Amazon.com and BarnesandNoble.com Mrs. Paddington and the Silver Mousetraps
History is full of fascinating stories of colorful characters, but some of the most interesting parts of history are really odd. You have probably seen scenes of government officials with their powdered white wigs, but in 1700s England and high-society in the American colonies, women created towering hairstyles. Decorations such as ships and flowers were sometimes added to their hairdos, especially if attending a big party. Taking hours to create, women used beef tallow and sugar-water to keep their hairdos in place. This fictional account explains a very real fashion trend and the problems it created for women trying to look stylish!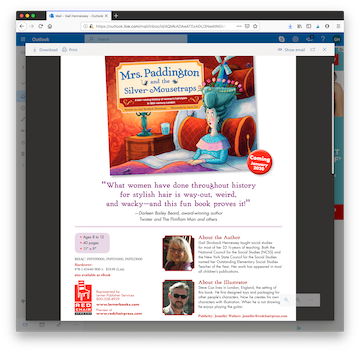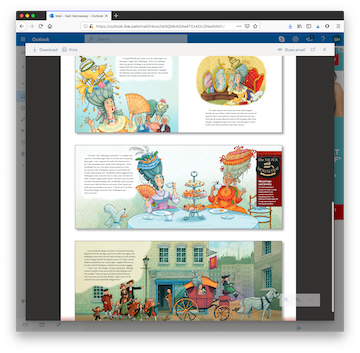 Highlighted FREEBIES for FEBRUARY:
1.Groundhog Day Freebie: Groundhog Day Freebie

2. Chocolate Factoids(INA):Chocolate Fun Facts

3. Presidential Trivia: Presidential Frivia
4. Black History Share with your students some of the factoids of contributions of African Americans.Black History Factoids
5. Share with students these fun facts about the history of Valentine's Day and facts about the human heart. Includes several extension activities. Valentine's Day Factoids

6. Chinese New Year starts 2/12: Chinese New Year Fun Facts
7. State of the Union Freebie: State of the Union Freebie

8. Learn about Hans Christian Andersen, famous fairytale writer: Hans Christian Andersen Freebie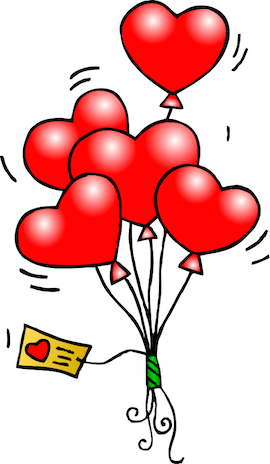 Highlighted Resources for FEBRUARY:


1. Chinese New Year (Learn about the country of China with this webquest): Want to introduce your students to the country of China during Chinese New Year? This web quest gives students an overview to the country including map skill questions, learning about the panda bears, the Great Wall of China, The Terra Cotta Solders and lots more. Extension activities and links as well as the key are also included. The 12 page resource has 10 informational web questions:China, A Webquest
In 2022, Chinese New Year begins on February 12th.



2. History of Candy: History of Candy: A Webquest


3. Valentine's Day: Check out my webquest on Valentine's Day and the human heart:The History of Valentine's Day, A Webquest

4. Red GameThe Red GameThis activity is also included in my Valentine Webquest/Extension activities.


5. Presidents: Use this webquest to learn more about our different presidents:Presidents, A Webquest

6. Black History Month: Black History Month: A Webquest


7. Black History Month- I have lots of Ms. Bie Ografee Talk Show Series of Reader's Theater Scripts including: *Tuskegee Airmen: Tuskegee Airmen, A Reader's Theater Script *Harriet Tubman: Harriet Tubman, A Reader's Theater Script
*Rosa Parks: Rosa Parks, A Reader's Theater Script
*George Washington Carver: George Washington Carver, A Reader's Theater Script
Martin Luther King: Martin Luther King Jr.,A Reader's Theater Script
Bessie Coleman:Bessie Coleman, Aviator: A Reader's Theater Script
Michelle Obama:Michelle Obama, first African American First Lady: Michelle Obama: A Reader's Theater Script

Marian Anderson:Marian Anderson, A Reader's Theater Script
* Katherine Johnson: Katherine Johnson(The Computer that Wore Skirts): A Reader's Theater Script

8. George Washington,Mrs. Purpilopolis and her Purple Adventure Goggles: George Washington(Mrs. Purpilopolis and her Purple Adventure Goggles), A Reading

9. Abraham Lincoln: Use this informative Reader's Theater Script to learn about Abraham Lincoln. The fun/informative play uses the format of Abraham Lincoln being a guest on a talk show and the studio audience asks questions about his life. Part of my Ms. Bie Ografee's Talk Show Series.Abraham Lincoln, A Reader's Theater Script

10. African American Trailblazers BUNDLE: This bundle contains six of my Ms. Bie Ografee Talk Show format Reader's Theater Scripts. The bundle includes Bessie Coleman, Tuskegee Airmen, Harriet Tubman, Rosa Parks, Martin Luther King and George Washington Carver.


11. The State of the Union Address is scheduled for March/2022: This web quest shares the history of the address with 10 web questions, a Did You Know? Section, Extension Activities including a worksheet that students can be assigned.State of the Union Address, A Webquest




READINGS on Famous Women:Phillis Wheatley(poet),Aida De Acosta(first woman to fly a powered aircraft), Sojourner Truth(abolitionist, women's rights activist, author), Joan of Arc,Caroline Herschel, Mary Annings,Aglaonike(Greek Astronomer), Hypatia(First Known Woman Mathematician), Agnodice(First Female Doctor?), Enheduanna(First Known Poet), Sophie Brahe(Astronomer and Horticulturist of the Renaissance), Hildegard of Bingen (first musical play, write/abbess of the Middle Ages), Artemesia(Female Naval Commander-Persian War)


Click here:Gail's TpT Store






Bookmark Bios!Great for a bell ringer activity for Women's History Month.Click here to purchase:Bookmark Bios! Women in Modern Times(1700s on)


https://outlook.live.com/mail/inbox

Check out FREEBIE of TWO Bookmark Bios:Sample of TWO Bookmark Bios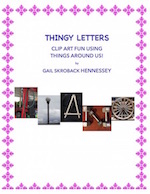 Use my THINGY letters to have kids write spelling words, vocabulary words or as an art activity! Have students try and guess what some of the THINGY Letters are.(also have Black/White option):ClipArt: Alphabet Thingy Letters!
Check out my series of Children's Books from Aadarsh Publishing!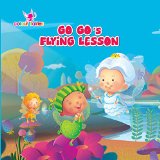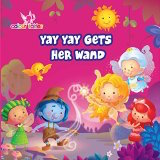 Colour Fairies: Go Go's Flying Lesson
Colour Fairies: Yay Yay Gets Her Wand

Check out my blog on Education World: Click here:EducationWorld Blogger
My Latest Reader's Theater Scripts:Go to the link and click "Preview" to see a sample of the Reader's Theater Script you may find of interest:
Galileo Galilei, A Reader's Theater Script
William Shakespeare
Bessie Coleman,Aviator
Marian Anderson
Leonardo da Vinci,"Renaissance Man!"
Michelangelo!
The Bus Ride That Changed History(A Visit with Rosa Parks)
Abraham Lincoln
McSean, the Leprechaun, A Reader's Theater Script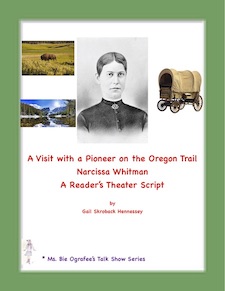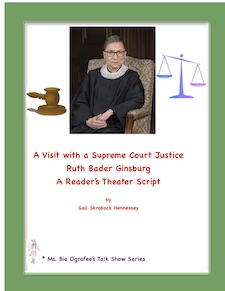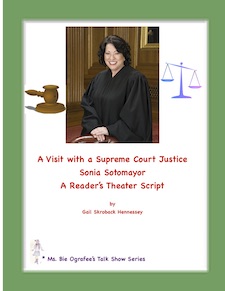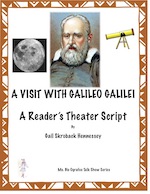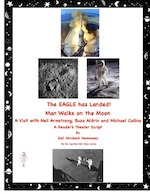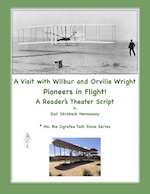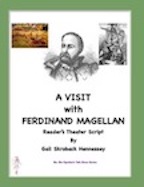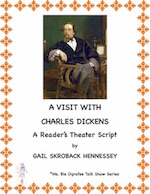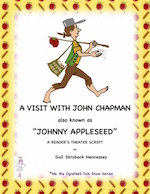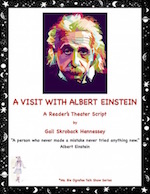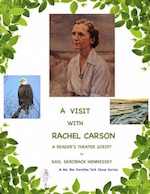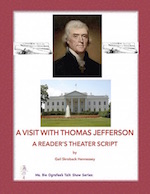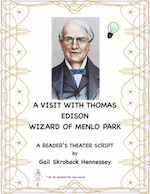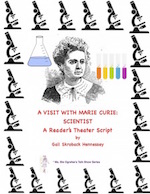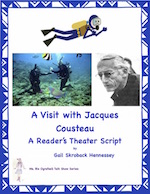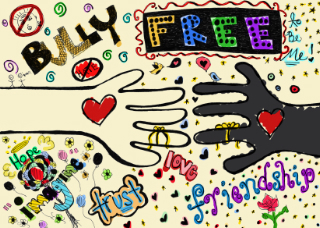 LOOK!
I remember the saying "Sticks and stones may break your bones but names can never hurt you". Personally, I never thought this to be true. Words are very powerful and negative words can hurt-a lot! Each day, thousands of young people experience some sort of bullying, either in words and/or actions. These two sites have great resources which might be of help to classroom teachers, parents and young people:
Stop Bullying!

Click here to learn more about Anti-Bullying Activities to use in the classroom.Stand up to Bullying!

To any young people visiting my website. Please,if you are being bullied, seek help...SPEAK TO AN ADULT today!And, if you SEE something that looks like bullying-SAY something to an adult!
Check out my Pinterest page to see all my resources in one easy place!Click here to learn more:Gail's Social Studies Emporium(and More)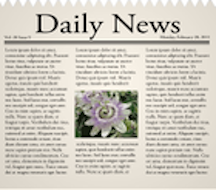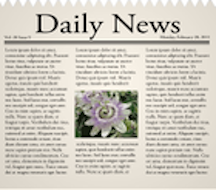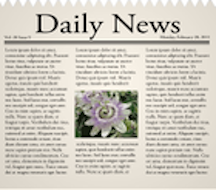 IN THE NEWS:1/22/2022:
Zara Rutherford, 19, of Belgium, has become the youngest woman to successfully fly solo AROUND the world, landing her into the Guinness World Records book. Zara's journey, in a one-seater microlight plane, took 155 days. Her trip covered over 32,000 miles and visiting 41 different countries on five continents. During her trek, Zara had to stop in California, as she lost visibility due to wildfires. She had to deal with bad weather delaying her trip and had to alter her flight plans when the country of China refused her entry. She also dealt with smog in India and poor visibility over the desert of Saudi Arabia. Zara said the hardest part of her flight was the extreme cold in Siberia. Zara has wanted to make a round the world trip since learning to fly as a young teenage. A goal she has now accomplished.Photograph from Stripes.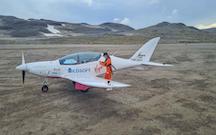 Photograph from The Guardian
Two labradors named Duke and Huntah are on patrol to help keep COVID from spreading in several schools in Massachusetts. With their wonderful sense of smell, the dogs have been trained to smell an odor distinct to those with COVID. While on the job, the two pooches go around classrooms and hallways (lockers) and even the cafeterias after the students have left. Should Duke or Huntah detect the whiff of COVID, the dogs will sit and place a paw on the chair or desk suspected of the scent.The school does a trace of those that have sat at the chair or desk and a test for Covid is given to those students. Other schools are thinking of having COVID trained dogs, too, to help fight the disease from spreading in schools.
photograph from Twitter
Even thought the meaning of millipede means 1000 feet, the most the species has been even been counted to have is a little more than 750. Now, scientists have found a millipede in Australia with 1306 tiny legs. Imagine counting all of them! Called the Eumillipes persephone, the millipede doesn't have any eyes and uses its antennas to maneuver as it tunnels through dirt. With all the many legs, the millipede is able to dig in several directions at the same time!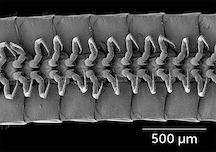 Photograph from sciencenewsforstudents

A 6.7 inch fossilized egg found in China had an amazing discovery inside of it, a perfectly preserved dinosaur embryo! Thought to be about 66 million years old, the theropod(oviraptorosaur) has been nicknamed "Baby Yingliang". A type of feathered, toothless dinosaur, the embryo was in what is called a "tucking" position, almost ready to have hatched. It is thought that a mudslide buried the egg, preserving it. Found ten years ago, it was just recently discovered in a storage area of the Yingliang Stone Nature History Museum, where scientists made the discovery.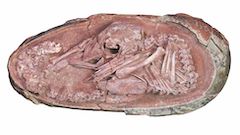 Photograph from BBC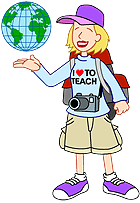 About Gail:

I retired from teaching after 33 1/2 years in the classroom. Of that time, I taught Grade 6 Social Studies teacher for 31 1/2 years.I earned my BA in early secondary education with a concentration in social studies from SUNY Oneonta, New York, and my MST in social studies education from Binghamton University in New York. In 1988, I was awarded the Outstanding Elementary Social Studies Classroom Teacher of the Year Award from the New York State Council for the Social Studies. Additionally, in 1988, I was also awarded the Outstanding Elementary Social Studies Teacher of the Year Award by the National Council for the Social Studies. I am the author of 8 books for teachers and over 35 books for children(Purple Turtle Series by Aadarsh Publishing and Odd History Series by Red Chair Press).

My work has appeared in most children's publications including:
Appleseeds,Scholastic's Super Science,Scholastic's Science World,Highlights for Children,Jack and Jill,National Geographic World, Ranger Rick, Cobblestone, Faces, Muse Magazine,Contact Kids, US Kids,Action Magazine(Scholastic),Girls' Life,Boys' Life,American Girl, Instructor,Creative Classroom,Middle Years,Time for Kids,Scholastic News,Scholastic News Zone, Time for Kids , Ask Magazine, Dig,Calliope, Cobblestone, FACES, Studies Weekly, Glo Adventurer, and more.

* Special thanks to EducationWorld for letting me use this image of my "alter ego" as Mrs. "Waffenschmidt!

---