Misty Contreras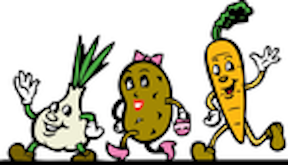 1. Can you explain to young people just what a dietitian is?
A dietitian is a person that specializes in the study of nutrition and has meet the educational requirements of the American Dietetics Association

2. What is the best part of your job?
The best par of my job is working with patients and helping them make changes in their diet to improve their health and prevent or treat diseases.

3. What would you say is the most difficult aspect of your career choice?
I work with a lot of patients who are in very difficult situations.Some of my patients have serious illnesses,like cancer, some patients can't afford enough food to feed their families and other patients struggle with psychological issues. I am trained to not get emotionally attached to my patients, but sometimes the human part of me just needs to feel sad and cry for them. At the same time I am glad that I can work with these patients and help them through their struggles, whether it is finding them the resources they need to make their situation better or just being a shoulder to cry on.

4. Do you have a memory you'd like to share with young people concerning your job?
My best memory was actually while I was in college.My physiology class got the opportunity to dissect cadavers (human bodies) and it was so interesting to be able to see what we look like on the inside.  It was a really cool experience.

5. What are the necessary skills/degrees needed to become a dietitian?
You must obtain a Bachelor's degree and go through an approved dietetic internship. After the internship you qualify to take the registered dietitian examination. Upon passing the exam you are certified as a Registered Dietitian (RD) by the American Dietetic Association (ADA).To maintain your registration you must complete 75 credits of continuing education units (CEU's) every 5 years.

6. Any suggestions for young people who might be interested in your
career? How can they begin now to get prepared for your career?
A nutrition degree requires a lot of chemistry and biology classes, so take as many of these classes as you can in high school and learn the information well.

7. Where can you work as a dietitian?
You can work as a dietician at hospitals, food service companies, school districts, sports teams, universities, community programs such as WIC (Women,Infants, Children program), nursing homes, doctor's offices and many other places.

8. Describe a typical day at your job.
I am mainly responsible for counseling patients and typically I see patient's all day long.I have my own office where patients come for counseling and I also travel to doctor's offices where I see patients. After I meet with a patient I am responsible for writing progress notes and keeping records of their progress.Occasionally, I will be asked to attend health fairs, write articles or teach classes as well.

9. What got you interested in becoming a dietician? Did anything
in school or your childhood help spark this interest?
I always enjoyed health and biology classes in high school and I knew I wanted to go into the medical field.I was also involved in sports, so good nutrition was very important to me. My first major in college was Biology, which I studied for 2 years. I didn't decide to switch my major to Nutrition until my grandfather had a heart attack and the doctors thought he was not going live. My grandfather's heart condition was largely the result of an unhealthy diet.At that point I realized how important nutrition is when it comes to being healthy and I wanted to help people understand how to live healthier lives through good nutrition.

10. Anything else you'd like to share with young people about your career?
I cannot begin to express how important it is to take good care of your body-you only get one and you can't exchange it or return it.Not many young people worry about what health conditions they will have in the future.Unfortunately, what you do now
does
affect your long term health.There are many things in life that we can't control, but one thing we can control is how good we are to our bodies.Health is the root of all other things in life.If you don't feel good you are not going to be able to accomplish things to the best of your ability. So take good care of yourself by eating healthy foods and being physically active!
Note: Illustration from WPClipart.com
---