Emily D. Shapiro
Curator of Fine and Decorative Arts, George Washington's Mount Vernon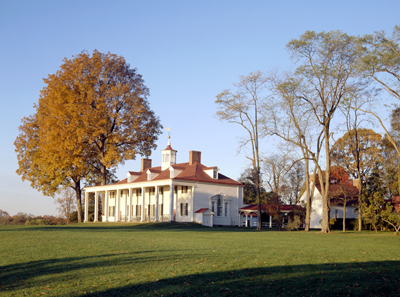 *photograph from: http://www.mountvernon.org
1. Can you explain to young people just what a curator is?
Curators typically work for museums, galleries, libraries, or historic sites. They acquire, care for, research, display, and interpret works of art or other artifacts. This work includes identifying objects of historical, scientific, or aesthetic interest and finding a way to acquire them (usually through donation or fundraising). Curators also decide how collection objects will be displayed and write texts to help interpret them for the public. They often participate in educational and public outreach programs such as tours, workshops, and lectures to share additional information about their collections. They answer research questions about their collection and related objects from the general public and help raise money for purchasing works of art and for funding special exhibitions and other programs.

2. What is the best part of your job?
Working directly with objects that are often beautiful and always have interesting stories to tell!

3. What would you say is the most difficult aspect of your career choice?
Most museums and other cultural institutions are woefully underfunded, so sometimes time that I would like to spend researching collection objects and looking for new ones must instead be spent on the important job of raising money.

4. Do you have a memory you'd like to share with young people concerning your job?
Among my most exciting moments on the job are when an exhibition that I've spent months--sometimes years--planning is finally installed on the wall of the galleries. It's one thing to plan things on paper, but a totally different one to finally see the real objects, which can sometimes come from locations all over the world! Another special memory for me is the first time that I locked up Mount Vernon at the end of the night. After giving an evening tour, I had a few moments in George Washington's beautiful home on the Potomac River all by myself. I realized on that starry evening what a privilege it is to work where I do!

5. What are the necessary skills/degrees needed to become a curator?
Curators usually have advanced degrees in a subject area closely related to the objects that they care for. Many, but not all, have a Ph.D. in their field of study. It helps to also have some training in museum-specific skills, such as grant-writing, object handling, and collections management. These skills can be learned on the job in internships, or in the Museum Studies courses offered by some colleges and universi
ties.

6. Any suggestions for young people who might be interested in your career? How can they begin now to get prepared for your career?
Good academic training is critical to being competitive for jobs and for being a good curator, but on-the-job experience is also very important. I strongly encourage students interested in pursuing a career as a curator to intern at a museum (ideally at several, of different sizes) during their schooling. They will learn invaluable skills through practice, get a better sense of whether the field is right for them, and make connections with people in the field who can help them in future job searches!

7. Where can you work as a curator?
Most curators work at museums, historic sites, libraries, or art galleries. Sometimes a private corporation or individual will hire a curator to care for their collections, and some governmental agencies also employ curators to care for their collections or to stage exhibitions of objects in public spaces.

8 . Describe a typical day at your job.
Today I worked on a grant application for funds to conserve some of the original engravings George Washington hung at Mount Vernon; spoke with a colleague at another museum about an object they are loaning to an upcoming special exhibition at Mount Vernon; oversaw the work of a professional photographer who was taking images of collection objects to post on the Mount Vernon website; wrote a thank you note to a donor; composed the text for a label to accompany a painting that we will be going on view in our museum soon; and reviewed some object research summaries composed by members of my staff.

9. What got you interested in becoming a curator? Did anything in school or your childhood help spark this interest?
In high school I took a wonderful interdisciplinary humanities course in which history, literature, art, and music were all taught together to help the students get a multi-dimensional understanding of culture. What I found most rewarding was learning through physical objects.I also grew up in the Washington, D.C. area where there were many and varied museums which I could visit. In college. I took art history and American Studies courses, and in the summers I interned at museums near home.

10. Anything else you'd like to share with young people about your career?
My favorite room to visit at Mount Vernon is George Washington's study. This was Washington's most private of spaces, the only in the house where nobody--including his wife, Martha--came without invitation. You can learn a lot about the private man behind the very public facade in this space. George Washington spent long days in his study, waking at 5 AM and often staying up late into the evening working on correspondence.
One of the original Washington objects in the study is Washington's very special desk chair, which he called his "uncommon chair." Like today's office furniture, the seat of this fine leather chair can rotate 360 degrees! We think that Washington kept the swivel chair for so long because it was very comfortable and convenient.