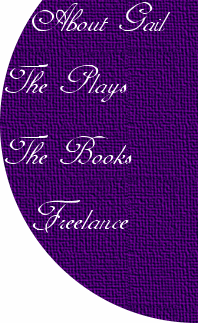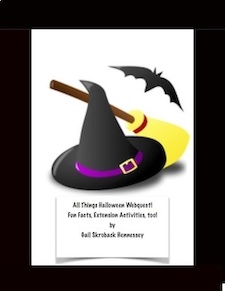 All Things Halloween!

Pumpkins, A Webquest!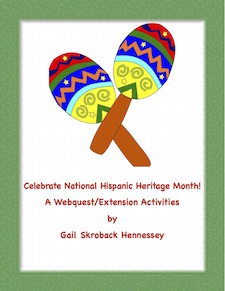 Hispanic Heritage Month(Webquest)

All Things MUMMY! A Webquest/a>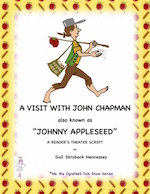 Johnny Appleseed, A Reader's Theater Script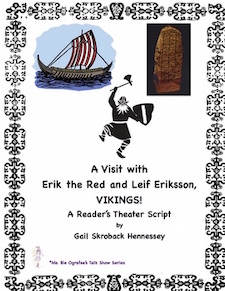 Leif Erikkson Day is in October(Reader's Theater Script)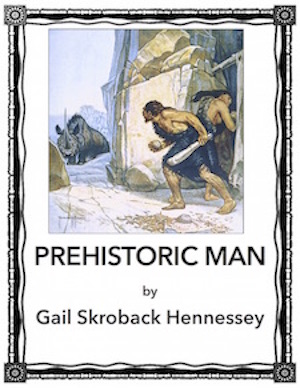 Prehistoric People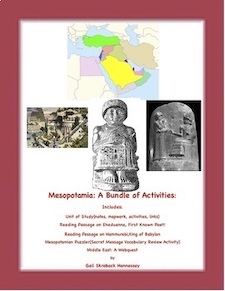 Mesopotamia: A Bundle of Resources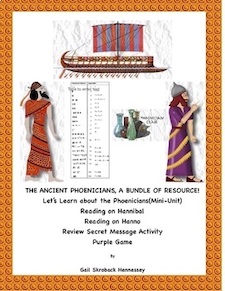 Phoenicians, A Bundle of Resources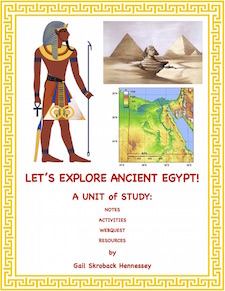 ALL Things Egyptian!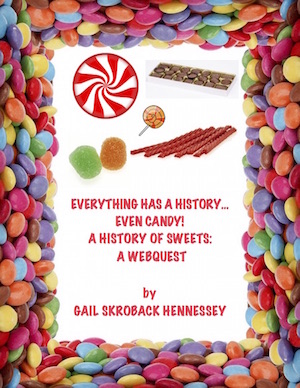 History of Candy, A Webquest!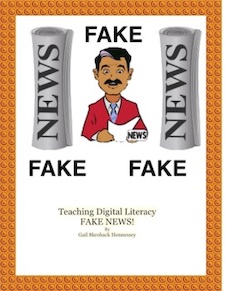 FAKE News!Can you Tell The REAL News?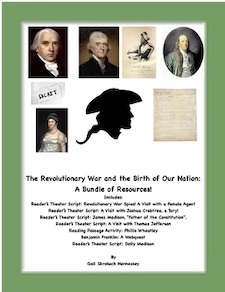 Revolutionary War Bundle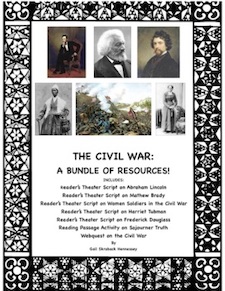 Civil War Bundle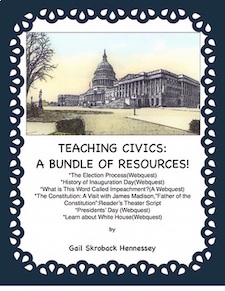 Learn About Our Government Bundle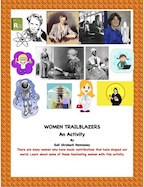 Women Trailblazers.Test Your Knowledge Activity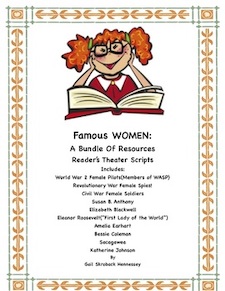 A Bundle of Reader's Theater Scripts on Famous Women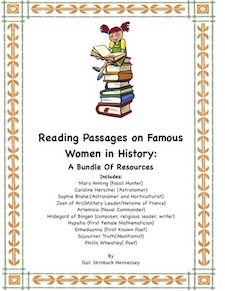 A Bundle of Readings on Famous Women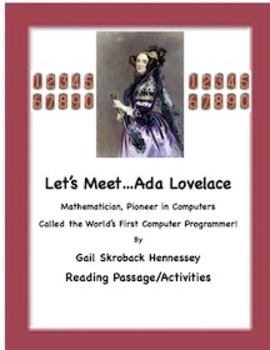 Ada Lovelace, First Computer Programmer(A Reading)

Writers: A Bundle of Reader's Theater Scripts

STEM BIographies! 6 Reader's Theater Scripts

STEM BIOGRAPHIES, Reader's Theater Scripts (Part 2)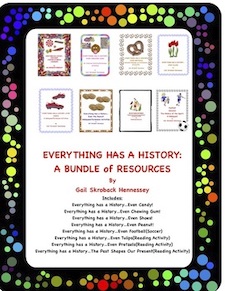 Everything has a History!)*also sold individually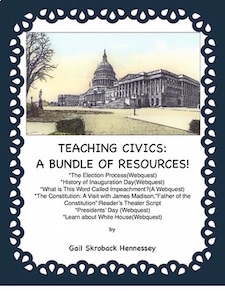 Civics:Learn about Our Government: A Bundle of Resources!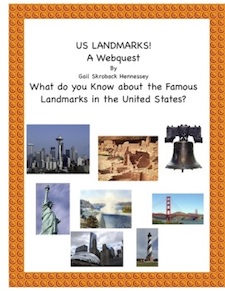 U.S. Landmarks!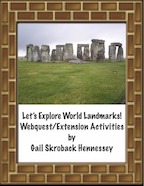 World Landmarks!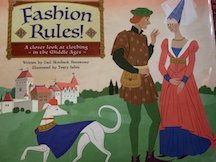 My Book- Fashion Rules!

My Book-Mrs. Paddington and the Silver Mousetraps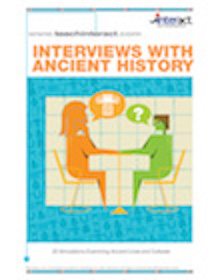 Reader's Theater Scripts(Biographies in Ancient History):
Click here to learn more:
Reader's Theater Scripts (Biographies in US History)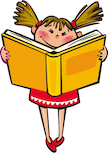 Click here:READING NOOK

Is That FAKE News?

Anti-Bullying Resources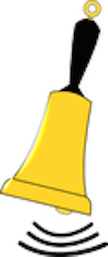 Need a quick activity?
Bell Ringers!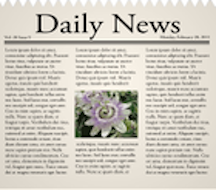 In the News!
Updated regularly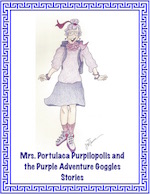 Mrs. Portulaca Purpilopilis
and the Purple Adventure Goggles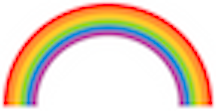 The COLOR GAMES!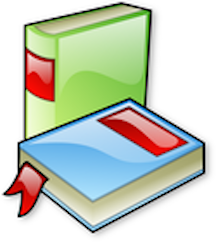 The Wooden Cookie Box Story The Wooden Cookie Box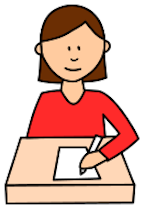 DBQ Activities!


Facts to Wow your Friends!

World Landmarks: Lots of fun things to use with your students!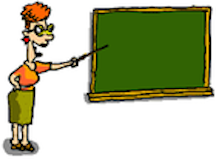 Teaching Ideas!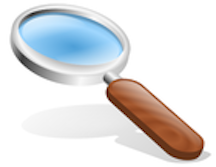 Webquests!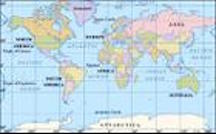 Geography Activities
Geography Ideas!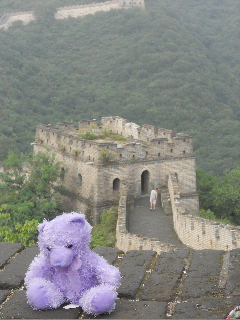 Purpleannie's Travels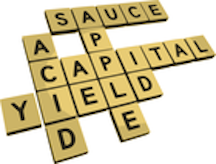 Crossword Puzzles!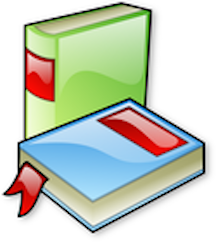 Short Reads of interest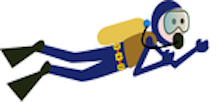 Dive into Career Choices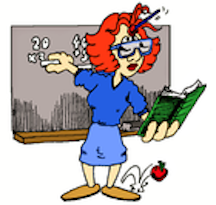 Teaching Tips A-Z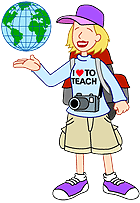 Mrs. Waffenschmidt


`
wpclipart.com

Science Fun!

`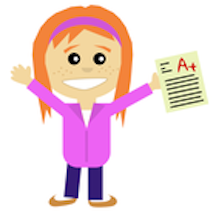 P.R.A.I.S.E
MONEY, MONEY, MONEY
Landmarks from Around the World

Calender of Resources for the Year:
Mail Gail:


Gail Hennessey
Free JavaScripts provided
by The JavaScript Source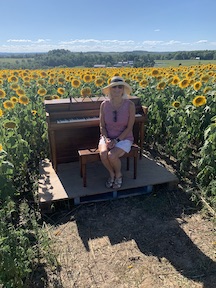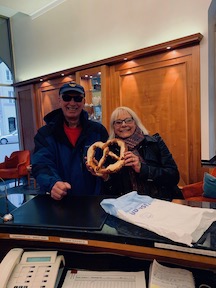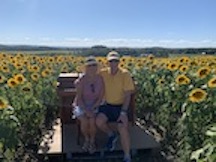 Germany,2019, Sunflowers(2022)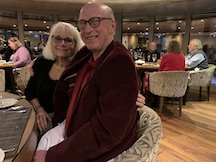 River Cruising (2022)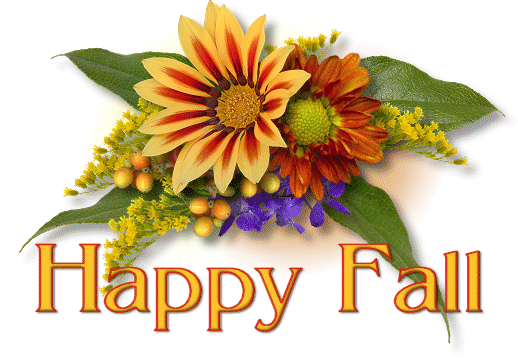 Welcome to my website for Teachers and Kids! ALL my links have just been checked for the new school year. Should you find one that isn't working, please let me know.
Welcome to My Website for Educators!
Teach PEACE and TOLERANCE
Try doing an act of kindness for someone, today!
PLEASE TAKE A MOMENT AND SIGN MY GUESTMAP. I'D LOVE TO SEE WHERE MY VISITORS CALL HOME! Click on the GLOBE ICON on the left to open the map.
Animated picture from: animatedimages.org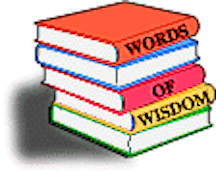 "Remember no one can make you feel inferior without your consent."
Eleanor Roosevelt
"If I can not do great things, I can do small things in a great way."Martin Luther King Jr.
"The school is the last expenditure upon which America should be willing to compromise."FDR
"If a man empties his purse into his head, no man can take it away from him. An investment in knowledge always pays the best interest."(Ben Franklin)
"You must be the change you want to see in the world."(Mahatma Gandhi)
"School is a building that has four walls-with tomorrow inside."(Lon Watters)
"We know the future will outlast all of us, but I believe that all of us will live on in the future we make."(Senator Ted Kennedy)
"The purpose of life is a life of purpose." (Robert Byrne)
"The purpose of life is to amount to something and have it make some difference that you lived at all."(Dear Abby)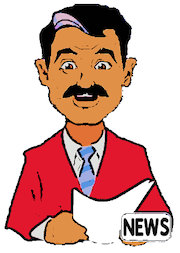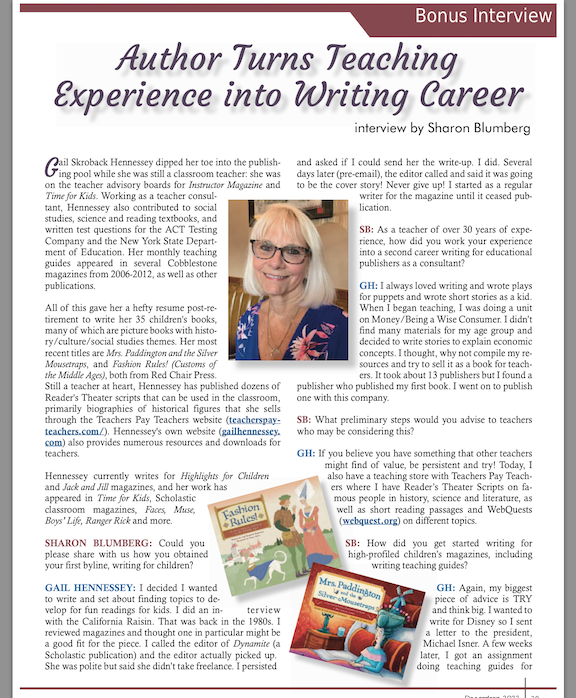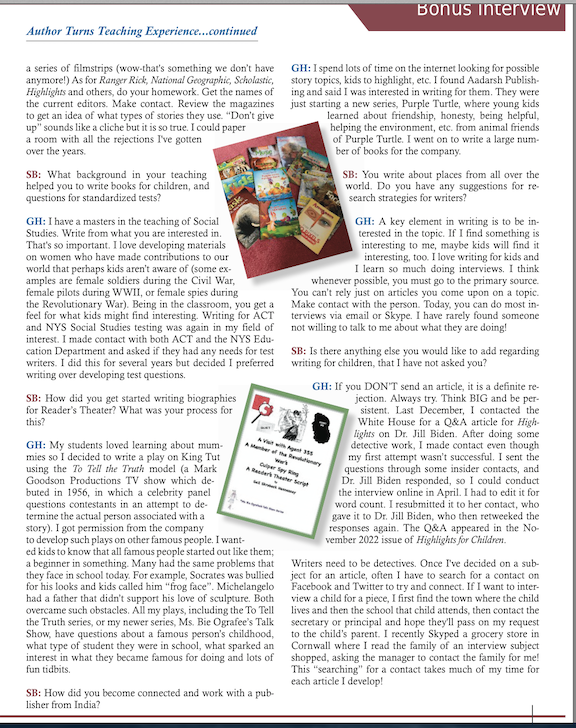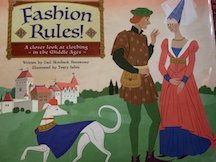 8/28/2021: Fashion Rules! was a finalist in the 2021 American Book Fest, Children's Picture Book: Hardcover Fiction. So Exciting!
7/2021: Fashion Rules! won Honorable Mention for Picture Books 6 and older by Purple Dragonfly Book Awards!
8/1/2020: My latest book, Fashion Rules!, my latest book from Red Chair Press. Click here:
Fashion Rules!
11/2020: Mrs. Paddington and the Silver Mousetraps has won another children's book award,a Northern Lights Book Award Winner! Thank you!

7/2020:Mrs. Paddington and the Silver Mousetraps won a 1st place Purple Dragonfly Book Award in the Picture Books 6 & Older category. Thank you, Story Monsters!

3/24/20:Excited to have my latest children's book, Mrs. Paddington and the Silver Mousetraps, chosen as a 2019 Story Monster Approved winner!
Check out Mrs. Paddington and the Silver Mousetraps which is available at Amazon.com and BarnesandNoble.com Mrs. Paddington and the Silver Mousetraps
History is full of fascinating stories of colorful characters, but some of the most interesting parts of history are really odd. You have probably seen scenes of government officials with their powdered white wigs, but in 1700s England and high-society in the American colonies, women created towering hairstyles. Decorations such as ships and flowers were sometimes added to their hairdos, especially if attending a big party. Taking hours to create, women used beef tallow and sugar-water to keep their hairdos in place. This fictional account explains a very real fashion trend and the problems it created for women trying to look stylish!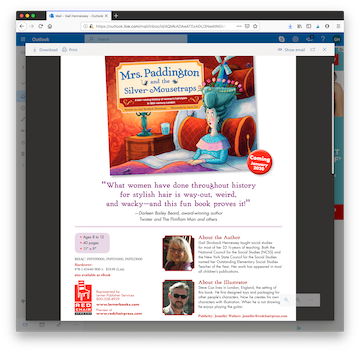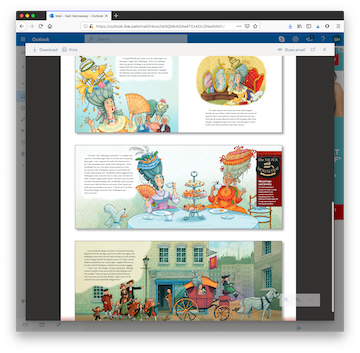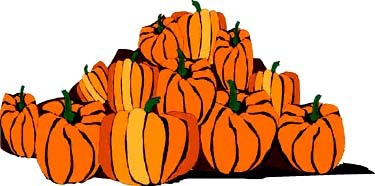 Highlighted FREEBIES for OCTOBER:

1. Halloween. This possible Interactive Notebook activity is a fun activity to use around Halloween! There are 12 Fun Facts about the holiday with several activities to do with the students.Halloween Freebie

2. FALL means PUMPKINS.The world record in 2017 seems to have stayed the same. However, the North America record for a pumpkin has increased by about 100 pounds. A man in the state of Washington has grown a pumpkin that tipped the scale at 2363 pounds! Pumpkin Factoids

3.Ancient Egypt and mummy go together like peanut butter and jelly! Halloween is also a great time to discuss mummies. This resource includes lots of mummy facts as well as extension activities and great resources!Mummy Facts!

4. Doing a Fall unit on apples? Looking for an activity during a study of pioneers? Doing a unit on folk hero? Doing a biography on Johnny Appleseed? This interactive notebook on Apples has several activities and 17 interesting fun facts about apples.Apple Facts!

5 Vikings: Viking Fun Facts

6. Anti Bullying: Antibullying Freebie

7. Learn about the newest Supreme Court Justice, Ketangi Brown Jackson: Supreme Court Justice Ketanji Brown Jackson

8. Fake News:Fake News Freebie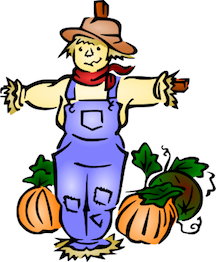 HIGHLIGHTED RESOURCES for OCTOBER


1. Supreme Court begins new session the first Monday in October: Learn about the Supreme Court with this Webquest:Supreme Court, A Webquest Reader's Theater Scripts on Supreme Court Justice, Sonia Sotomayor:Sonia Sotomayor, A Reader's Theater Script and Reader's Theater Script on Supreme Court Justice, Ruth Bader Ginsburg:Ruth Bader Ginsburg, A Reader's Theater Script

2. Vikings( A Visit with Leif Erikkson and Eric the Red)Reader's Theater Script: Leif Erikkson Day is October 9th. Part of my Ms. Bie Ografee Talk Show Series of plays, Leif Ericsson and his father, Eric the Red are guests on Ms. Bie Ografee's Talk Show. They share information about their lives and the Vikings. There is a Did You Know? section of fun facts, reading comprehension questions and a teacher section with lots of extension activities, links and the key. Vikings, Leif Erikkson and Eric the Red

3. Orange Game: Looking for a Friday activity? Something for your students to do with a substitute or following testing time? Maybe you'd like a learning challenge for over the summer months.Check out my ORANGE Game. There are 24 statements and several extensions. This resource challenges kids about their knowledge of all things ORANGE. Great for a fall activity! I also have other Color Games: RED, GREEN, BLUE , PURPLE and YELLOW. Orange Game

4. Columbus: A Reader's Theater Script:Learn about Christopher Columbus with this informative play. There are 10 questioners asking questions of Columbus. Additionally, comprehension questions and discussion questions are included.Christopher Columbus, A Reader's Theater Script

5. Beautiful illustrations! In this story, "Purple and the Pumpkin Race",Purple, Zing and Squirty are exciting about participating in the annual pumpkin race. After they carve out their pumpkin to sail, the race begins. Sounds like lots of fun but something goes very wrong! Purple Turtle and the Pumpkin Race

6. Halloween Webquest: With 12 informational web questions, this resource is just the thing to use as a learning tool about the holiday of Halloween. Bats, Owls, pumpkins, the human skeleton, the origin of Halloween, superstitions, and famous stories in literature, are covered. There are comprehension questions, lots of fun facts, extension activities(including writing in the content area), and additional links for teachers:All Things Halloween, A Webquest

7. ALL Mummy Webquest: Kids love mummies. Great for Halloween time(or for a unit of study on ancient Egypt) Learn all about mummies of the world. Included: Bog Mummies, Otzi, Chinchorro Mummies, Taklamakan Desert Mummies, Egyptian Mummies and more. 12 informative text questions/comprehension questions/extension activities, key, fun facts:MUMMIES! A Webquest

8. King Tut: Learn about King Tut. Practice oral reading fluency in Language Arts with this biographical reader's theater on King Tut.Learn lots of cool facts about mummies and the discovery of King Tut's tomb. Comprehension/discussion questions/ extension activities,Great for informative text/listening standards.Great for a unit on ancient Egypt, around Halloween or as a fun/informative Friday activity.King Tut, A Reader's Theater Script

9. Pumpkin Webquest: Did someone say pumpkin pie?This 10 web question web quest has several comprehension questions(lots of extension activities). Great for LA classes, a fall activity, or for a substitute lesson!PUMPKINS, A Webquest

10. Hispanic Heritage Month is September-October: Check out this web quest on Hispanic Heritage:Hispanic Heritage Month, A Webquest
11. This Reader's Theater Script introduces kids to fairy tale writer,Hans Christian Andersen. His story, The Ugly Duckling, some say was actually about him. Great activity for Anti-Bullying Month in October to go along with reading of this fairytale.Comprehension questions, discussion questions, extension activities and resources are included.Hans Christian Andersen, A Reader's Theater Script

12. With the virus still in our lives, students will learn about microorganisms including bacteria, fungi, protists and virus with this informative web quest. Students will also learn about famous people who work with microbes, including Louis Pasteur, Alexander Fleming, Joseph Lister, Antonie Van Leeuwenhoek and Edward Jenner. Students will also learn about helpful and harmful microbes. The web quest also mentions the coronavirus, has a Did You Know? section, comprehension questions and a Teacher Page with extension activities and links. There are 12 webquestions in the resource. Microbes, A Webquest
13. Johnny Appleseed, A Reader's Theater Script: Johnny Appleseed, A Reader's Theater Script Part of my Ms. Bie Ografee Talk Show Series. This biographical Reader's Theater Script is on John Chapman, better remembered as Johnny Appleseed. There area 8 Audience Questioners in the complete resource. There are 12 Did You Know? fun facts about apples, 9 comprehension questions, a teacher page with 9 extension activities, the key and additional links of interest. 14. History of Candy! Show kids that everything has a history!History of Candy, A Webquest

15.FAKE NEWS. FAKE NEWS: The term FAKE News seems to be used a lot these days! A recent survey found that many young people(and adults for that matter) can't seem to determine which is a real news story from a fake news story. We need to develop digital critical literacy with our students. This Interactive Notebook activity also has extension activities:FAKE News!


READINGS on Famous Women:Phillis Wheatley(poet),Aida De Acosta(first woman to fly a powered aircraft), Sojourner Truth(abolitionist, women's rights activist, author), Joan of Arc,Caroline Herschel, Mary Annings,Aglaonike(Greek Astronomer), Hypatia(First Known Woman Mathematician), Agnodice(First Female Doctor?), Enheduanna(First Known Poet), Sophie Brahe(Astronomer and Horticulturist of the Renaissance), Hildegard of Bingen (first musical play, write/abbess of the Middle Ages), Artemesia(Female Naval Commander-Persian War)


Click here:Gail's TpT Store






Bookmark Bios!Great for a bell ringer activity for Women's History Month.Click here to purchase:Bookmark Bios! Women in Modern Times(1700s on)


https://outlook.live.com/mail/inbox

Check out FREEBIE of TWO Bookmark Bios:Sample of TWO Bookmark Bios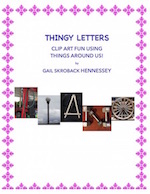 Use my THINGY letters to have kids write spelling words, vocabulary words or as an art activity! Have students try and guess what some of the THINGY Letters are.(also have Black/White option):ClipArt: Alphabet Thingy Letters!
Check out my series of Children's Books from Aadarsh Publishing!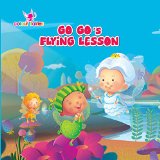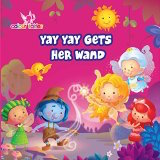 Colour Fairies: Go Go's Flying Lesson
Colour Fairies: Yay Yay Gets Her Wand

Check out my blog on Education World: Click here:EducationWorld Blogger
BUY MY READER'S THEATER SCRIPTS on my website. Pay with PayPal or Venmo and email me(geshrwh@hotmail.com) of your purchase and I will email the resource by the next day. ALL my Reader's Theater Scripts are $4.00.
My Latest Reader's Theater Scripts:Go to the link and click "Preview" to see a sample of the Reader's Theater Script you may find of interest:
Galileo Galilei, A Reader's Theater Script
William Shakespeare
Bessie Coleman,Aviator
Marian Anderson
Leonardo da Vinci,"Renaissance Man!"
Michelangelo!
The Bus Ride That Changed History(A Visit with Rosa Parks)
Abraham Lincoln
McSean, the Leprechaun, A Reader's Theater Script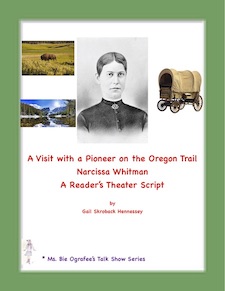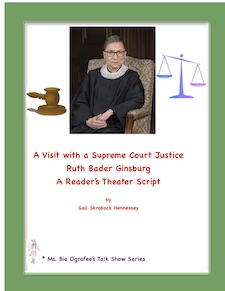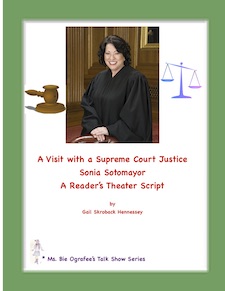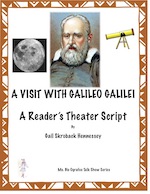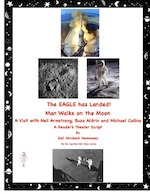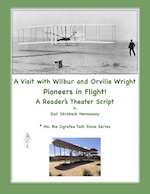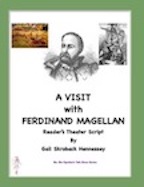 >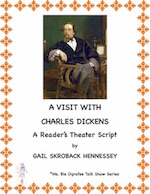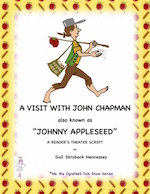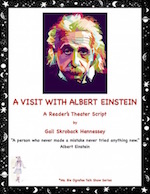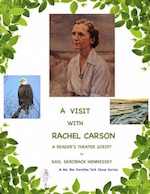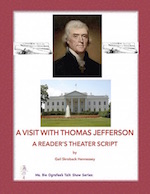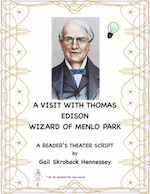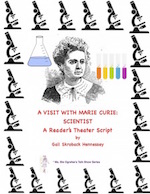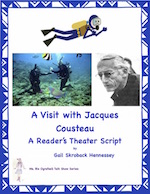 Stop Bullying!

Click here to learn more about Anti-Bullying Activities to use in the classroom.Stand up to Bullying!

To any young people visiting my website. Please,if you are being bullied, seek help...SPEAK TO AN ADULT today!And, if you SEE something that looks like bullying-SAY something to an adult!
Check out my Pinterest page to see all my resources in one easy place!Click here to learn more:Gail's Social Studies Emporium(and More)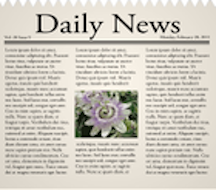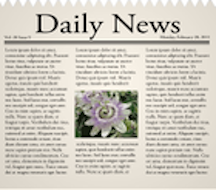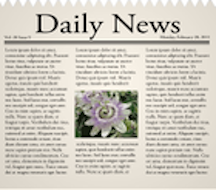 IN THE NEWS:9/26/2023:
Astronaut Dr. Frank Rubio has set a record. He has been in space longer than any other American, a full year. Originally, Dr. Rubio planned on being at the international Space Station for about six months. The spacecraft that brought the astronaut(and two other astronauts) to the ISS was damaged and was not felt safe for their return. The astronauts had to wait for another spacecraft to arrive at the ISS. The spacecraft was to bring replacements but the three astronauts stayed the extra months to do the work before an empty spacecraft could be sent for them. Scientists will be studying the effects of long term low gravity on the human body. Dr. Rubio, however, is NOT the record breaker for the longest time in space. That goes to Valeri Polyakov, a Russian astronaut that remained in space for 437 days.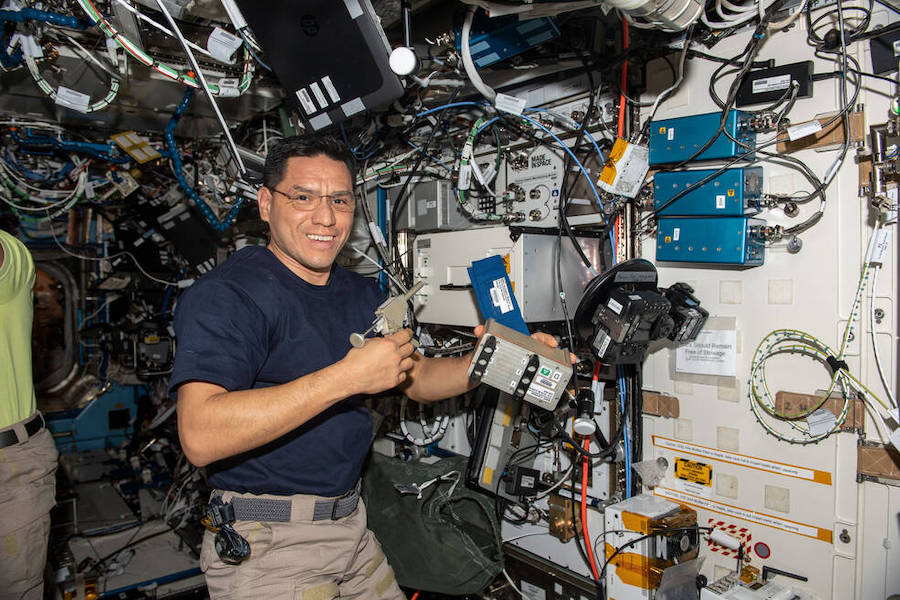 Photograph from NASA<>/center>

Simeon Graham, 15, who used You Tube to teach himself how to juggle, just juggled himself into the Guinness World Records. The teen managed to break three records with the most juggling catches in one minute with 5, 6 and even seven balls! Simeon managed 378 catches(7 balls) in one minute, 423 (five balls) and 396(six balls)in one minute. He has even juggled up to 10 balls! From Great Britain, Simeon has been juggling since he was 7 years old . While home with the chickenpox, he decided to learn how to juggle.At the young age of 11, Simeon got to perform his craft at a performance of the Gandey Circus. He did such a great job that he was invited to work at the circus during his school breaks! Simeon can even juggle while he is on his knees and says he finds drums and bass instruments help him juggle.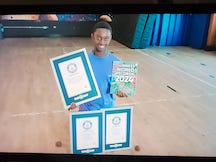 Photograph from Simeon's Website.
Imagine having a dinosaur skeleton in your yard! A man in the country of Portugal was doing some remodeling when he came upon some bones that turned out to be that of a sauropod. It is believed to be the largest such dinosaur skeleton found in Europe, measuring 82 feet in length! Now that its ribs and vertebrae were discovered, paleontologists believe more of the dinosaur's skeleton will be unearthed on the property.Learn more about sauropods at this link: Sauropods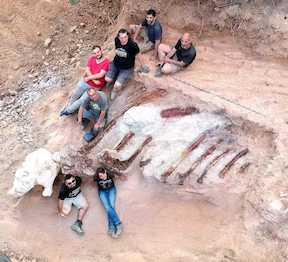 Photograph from Goodnews Network


Photograph from goodnewsnetwork.

A sea turtle took a very long adventure, a distance of 4000 miles, from Texas. Seems, back in 2021,Tally, a very rare Kemp's Ridley sea turtle, ended up in Wales! Scientists believe that Tally got into the sea current called the Gulf Stream which helped transport her so far from home. Weak and malnourished and not used to such cold water temperatures, Tally had been recuperating at the Anglesey Sea Zoo, in Wales. This week, Tally got an airplane ride back to Texas where she is being checked by the Houston Zoo to see if she is well enough to be released back into the Gulf of Mexico. If Tally is released into the waters, she will have a tracking device to keep check on her movements.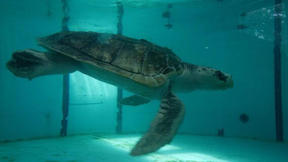 Photograph from MSN

A baby giraffe was born at the Tennessee Zoo that is quite unusual. It has NO spots. The baby spotless giraffe was born tan with no patches at all. The zoo said that the unnamed baby giraffe may be the only living solid colored giraffe in the world. There is a vote where people can help select the calf's name. One of the four possibilities is Kipekee (Swahili for unique).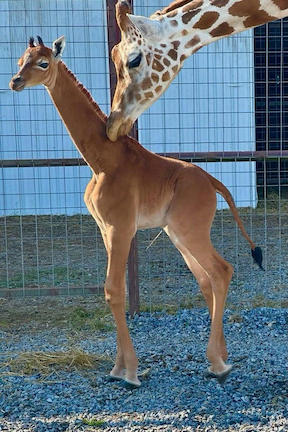 Photograph from USAToday

Learn more about giraffes with this freebie:Giraffe Freebie



PAST NEWS STORIES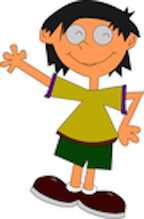 Click here:Past News Stories

About Gail:

I retired from teaching after 33 1/2 years in the classroom. Of that time, I taught Grade 6 Social Studies teacher for 31 1/2 years.I earned my BA in early secondary education with a concentration in social studies from SUNY Oneonta, New York, and my MST in social studies education from Binghamton University in New York. In 1988, I was awarded the Outstanding Elementary Social Studies Classroom Teacher of the Year Award from the New York State Council for the Social Studies. Additionally, in 1988, I was also awarded the Outstanding Elementary Social Studies Teacher of the Year Award by the National Council for the Social Studies. I am the author of 8 books for teachers and over 35 books for children(Purple Turtle Series by Aadarsh Publishing and Odd History Series by Red Chair Press).

My work has appeared in most children's publications including:
Appleseeds,Scholastic's Super Science,Scholastic's Science World,Highlights for Children,Jack and Jill,National Geographic World, Ranger Rick, Cobblestone, Faces, Muse Magazine,Contact Kids, US Kids,Action Magazine(Scholastic),Girls' Life,Boys' Life,American Girl, Instructor,Creative Classroom,Middle Years,Time for Kids,Scholastic News,Scholastic News Zone, Time for Kids , Ask Magazine, Dig,Calliope, Cobblestone, FACES, Studies Weekly, Glo Adventurer, and more.

* Special thanks to EducationWorld for letting me use this image of my "alter ego" as Mrs. "Waffenschmidt!

---