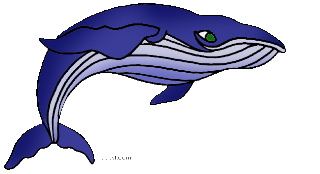 Career Choice: Animal Trainer
From: Ask Shamu Team
SeaWorld
1. Can you explain to young people just what an animal trainer is?
An animal trainers conditions and maintains animal behaviors, and performs in shows for both private and education groups. Trainers maintain a healthy environment for show animals by cleaning the holding and performance areas,preparing food, documenting health, diet, and behavior records, and assisting with the transport of animals whenever necessary. There are usually several different position levels, including Apprentice Trainer, Associate Trainer, and Senior Trainer, which are progressively achieved through experience and development.
2. What is the best part of your job?
The best part of being an animal trainer is working with the animals and developing a close relationship with them.
3. What would you say is the most difficult aspect of your career choice?
It's a rigorous schedule being an animal trainer. Sometimes you are working hours in 55 degree water and work outdoors in all types of weather.
4. Do you have a memory you'd like to share with young people concerning your job?
The opportunity to work so closely with these magnificent animals provides many memorable moments on a daily basis. Getting the animals used to their environment takes time. Even the sound of rain can distract the animals as can people applauding and making loud noises.
5. What are the necessary skills/degrees needed to become an animal trainer?
Of, course, a love of animals. patience, enthusiasm, and not minding being outdoors in all kinds of weather. You need to be an excellent swimmer, be in good physical shape and have public speaking skills. Since many animal trainers perform with the animals, you should also enjoy being in front of an audience.
In addition to a college degree in psychology, biology, zoology, or education, animal trainers should also have SCUBA certification,First Aid knowledge and CPR certification.
6. Any suggestions for young people who might be interested in your career? How can they begin now to get prepared for your career?
Contact your nearest zoo or aquatic park and ask how you can become a volunteer. You can also volunteer at animal rehabilitation clinics, veterinary clinics and humane societies in your area.for details getting used to being around animals, helping to prepare their food and cleaning their areas. Take lots of classes in zoology, biology, chemistry, and even botany and psychology.
7. Where can you work in this career?
Sea World(of course), zoos, aquariums, etc..
8 . Describe a typical day at your job.( maybe you might tell something about how you create the voices and keep them all straight, etc.)
An average day has lots of different tasks with the animals: learning , relationship, exercise, play, and shows. These sessions vary each day to create an enriching and stimulating environment for the animals--they never know what is going to happen next! Along with these sessions are the other duties like food preparation and distribution, assisting veterinarians with medical examinations, keeping the animal habitats clean and safe, observing the animals and documenting behavior and maintaining the health and diet records.
---