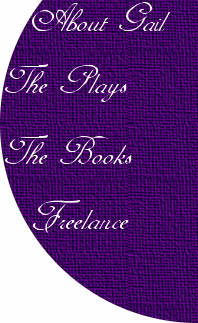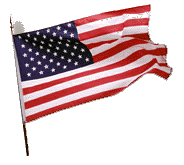 Remember Our Soldiers

Click Here for catalog:
Social Studies School Service/Resources for Teachers, Parents,counselors,more!

EbooksClick here for EBooks by Social Studies School Service!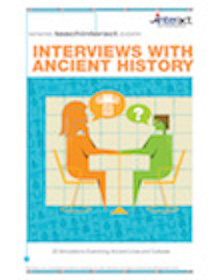 NEW:Reader's Theater Scripts(Biographies in Ancient History):
Reader's Theater Scripts (Biographies in US History)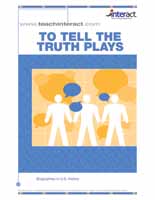 Click here to learn more:
Teachinteract.com

Materials for experiential,active learners
NEW! Is That FAKE News?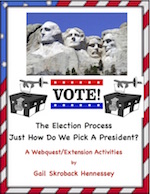 Just How Do We Elect A President?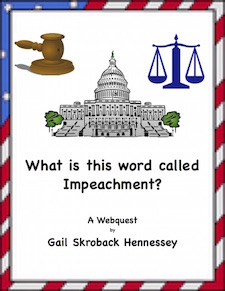 Just What is this word called IMPEACHMENT?

Anti-Bullying Resources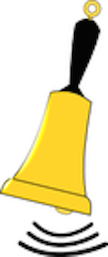 Need a quick activity?
Bell Ringers!

In the News!
Updated regularly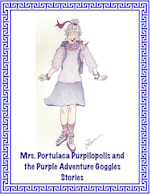 Mrs. Portulaca Purpilopilis
and the Purple Adventure Goggles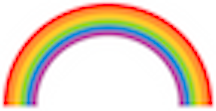 New:The COLOR GAMES!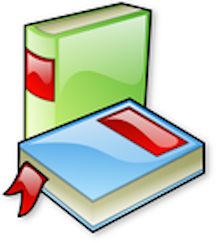 The Wooden Cookie Box Story The Wooden Cookie Box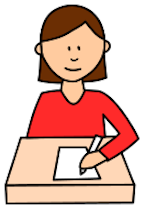 DBQ Activities!


Facts to Wow your Friends!Earth Day,Arbor Day

Calendar Specific Resources!NEW

World Landmarks:( NEW) Lots of fun things to use with your students!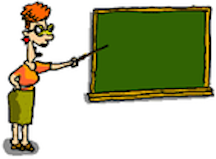 Teaching Ideas!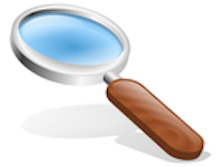 Webquests!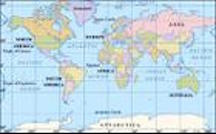 Geography Activities

Geography Ideas! NEW
Purpleannie's Travels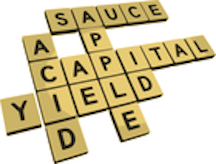 wpclipart.com
Crossword Puzzles!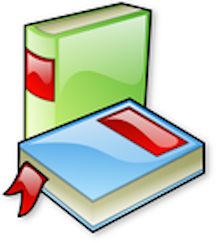 Short Reads of interest
Dive into Career Choices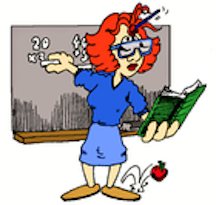 Teaching Tips A-Z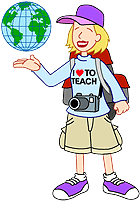 Mrs. Waffenschmidt


`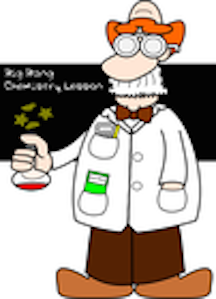 wpclipart.com

Science Fun!


`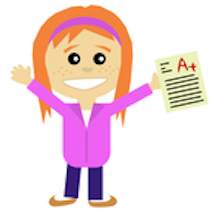 P.R.A.I.S.E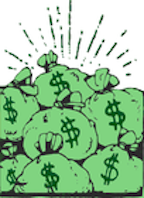 MONEY, MONEY, MONEY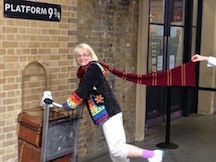 Gail's Glimmerings
Mail Gail:


Gail Hennessey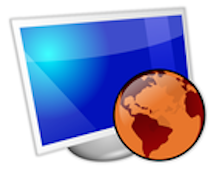 WEBSITES of INTEREST:


History For Kids

Tween Tribune-News Stories for Student

DogoNews: Fodder for Young Minds

WPClipart.com

OpenClipart.com

BBC Website for Kids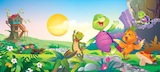 Purple Turtle EBOOKS!
Check out:

Award winning site for April 2008!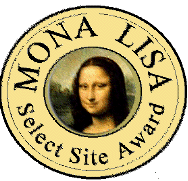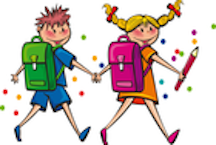 Free JavaScripts provided
by The JavaScript Source
FOLLOW ME ON TWITTER!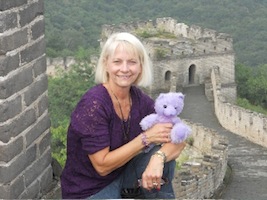 Welcome to My Website for Educators!
Teach PEACE and TOLERANCE
In the News: NASA is sending a space craft called Parker Solar Probe to the Sun and is giving people a chance to "touch the Sun". Go to this link by April 27th to submit your name to be placed on a microchip that will be aboard the probe.Touch the Sun Sign up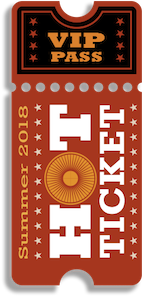 Illustration from NASA.

"If I can not do great things, I can do small things in a great way."Martin Luther King
Try doing an act of kindness for someone, today!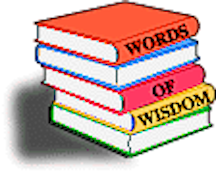 "Remember no one can make you feel inferior without your consent."
Eleanor Roosevelt
PLEASE TAKE A MOMENT AND SIGN MY GUESTMAP. I'D LOVE TO SEE WHERE MY VISITORS CALL HOME! Click on the GLOBE ICON on the left to open the map.
Animated picture from: animatedimages.org
HAPPY SPRING!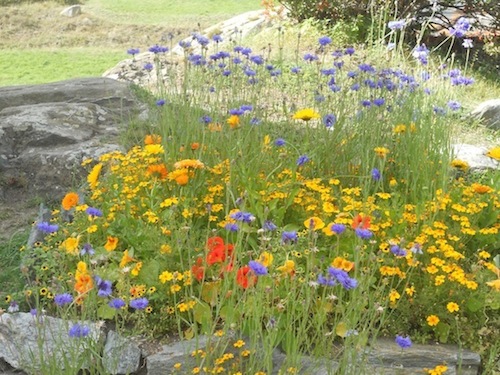 FREEBIES for April!

TREES(great for Arbor Day) Interactive Notebook Activity: Tree: A Freebie!

Earth Day: Possible Interactive Notebook Activity:Earth Day Freebie



Highlighted Resources for April:

1. Check out my FAKE NEWS resource. Goes well with the April Fool's Day resource:FAKE NEWS! Interactive Notebook Activity

2. A great way to practice oral reading fluency! Start a discussion about bullying reading HC Andersen's Ugly Duckling.Then,try this fun/informative play on Hans Christian Andersen! Students in grades 4 and up. Comprehension/ discussion questions, extension activities included: Hans Christian Andersen's Birthday is April 2nd. Hans Christian Andersen, A Reader's Theater Script

3. Learn lots of fun facts with this Exploring the Ocean Blue: A Web quest.There are nine informative web questions. Fun Facts, comprehension questions, extension activities and links. National Week of the Ocean(3/30-4/5) Oceans: A Webquest

4. Learn more about the Nation's Library(Library of Congress) with this fun and informative webquest. National Library Day April 15th and Library of Congress Day, April 24th Library of Congress, A Webquest

5.Save the Elephant day is April 16th Elephants, a Webquest

6. History of Candy. Licorice Day is April 12th. History of Candy, A Webquest

7. Earth Day! Learn about the history of Earth Day and, our planet, EARTH, with this informative web quest. There are 15 web questions as well as comprehension questions and a Did You Know? fun fact section. Earth Day, A Webquest

8. Studying the ocean? Looking for a resource for Earth Day or World Ocean Day? Introduce your students to Jacques Cousteau with this informative Reader's Theater Script. Oceanographer, photographer, scientist, inventor, writer and filmmaker. Jacques Cousteau,A Reader's Theater Script

9. April 23rd is William Shakespeare's birthday. Learn about William Shakespeare with this fun/informative play.William Shakespeare, A Reader's Theater Script

10.Arbor Day is 4/29: Learn about the history of Arbor Day and all about trees with this web quest.Arbor Day,A Webquest

11.Learn about Rachel Carson:A Biologist and marine zoologist with this Reader's Theater Script Rachel Carson, A Reader's Theater Script

12. Use this reading passage to show students that everything has a history, even pretzels! The resource includes a reading passage, a Did You Know? section of fun facts about pretzels. For example: Baldies are what saltless pretzels are called! There is also a short map skill activity to show students the location of where pretzels originated. There are comprehension questions and a teacher page with extension activities and links.

13. April 26th is National Pretzel Day!History of Pretzels,a Reading Passage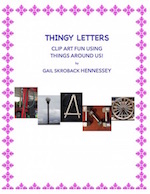 Use my THINGY letters to have kids write spelling words, vocabulary words or as an art activity! Have students try and guess what some of the THINGY Letters are.(also have Black/White option):ClipArt: Alphabet Thingy Letters!
Check out my new series of Children's Books!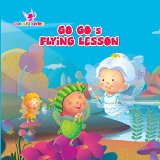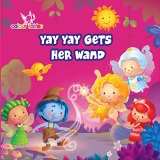 Colour Fairies: Go Go's Flying Lesson
Colour Fairies: Yay Yay Gets Her Wand
You can find my Aadarsh Publishing books at Amazon.com($2.99 each)Amazon.com
Check out my video interview at TES.com:Featured Author, Gail Hennessey

Check out my blog on Education World: Click here:EducationWorld Blogger


EXCITING NEWS: My SECOND Purple Turtle Story was made into a cartoon.Click here to watch:Purple Turtle and the Safari Adventure Purple Turtle Story, Purple and the Cupcakes, was made into an animated cartoon! Check it out here:Purple Turte and the Case of the Missing Cupcakes!
Check out my Pinterest page to see all my resources in one easy place!Click here to learn more:Gail's Social Studies Emporium(and More)


My Latest Reader's Theater Scripts:Go to the link and click "Preview" to see a sample of the Reader's Theater Script you may find of interest:
William Shakespeare
Bessie Coleman,Aviator
Marian Anderson
Leonardo da Vinci,"Renaissance Man!"
Michelangelo!
The Bus Ride That Changed History(A Visit with Rosa Parks)
McSean, the Leprechaun, A Reader's Theater Script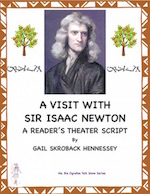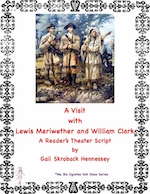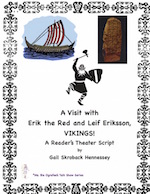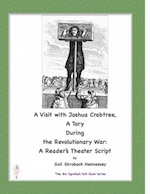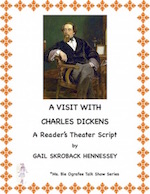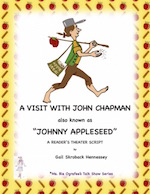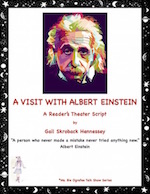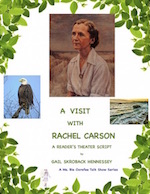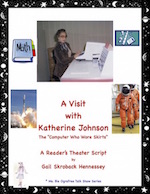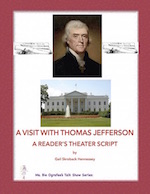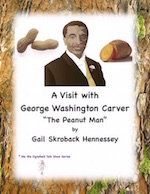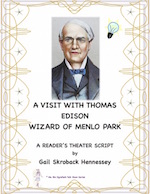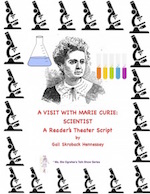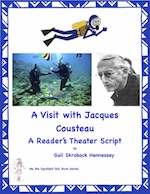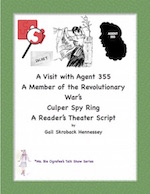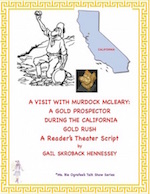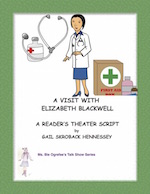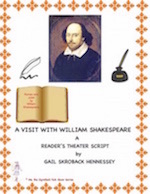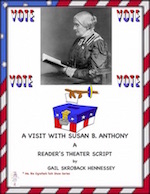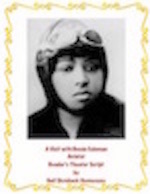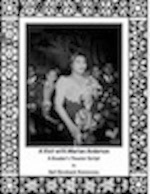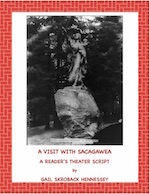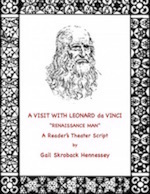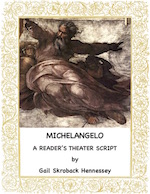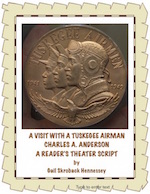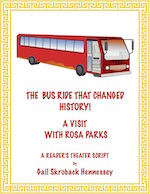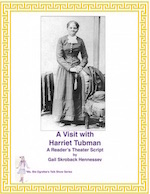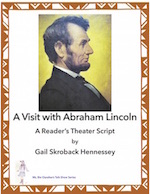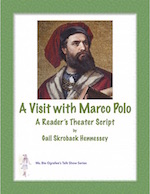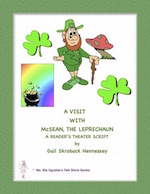 PLEASE TAKE A MOMENT AND SIGN MY GUESTMAP. I'D LOVE TO SEE WHERE MY VISITORS CALL HOME! Click on the GLOBE ICON on the left to open the map.
LOOK!
I remember the saying "Sticks and stones may break your bones but names can never hurt you". Personally, I never thought this to be true. Words are very powerful and negative words can hurt-a lot! Each day, thousands of young people experience some sort of bullying, either in words and/or actions. These two sites have great resources which might be of help to classroom teachers, parents and young people:
Stop Bullying!

Click here to learn more about Anti-Bullying Activities to use in the classroom.Stand up to Bullying!

To any young people visiting my website. Please,if you are being bullied, seek help...SPEAK TO AN ADULT today!And, if you SEE something that looks like bullying-SAY something to an adult!
IN THE NEWS TODAY:4/22/2018:
A cyclist in England snapped a photograph of some very unusual pigs. They looked like sheep with their wooly coats. They a rare mangalitza pigs!

NASA has announced that the Lunar Orbital Platform-Gateway will begin construction in 2022. The outpost will be the "staging" point for astronauts to begin the long trip to Mars. It is estimated that the space station, which will orbit the moon, will be ready for use in 2025. Nations including Russia, China, South Africa, India and Brazil may also be participants in the project.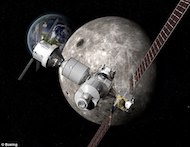 Illustration from Boeing
Two boys from Scotland, ages 8 and 5, asked their parents if they could place their toy pirate ship into the water, After adding some plastic for stability, the pirate ship was launched. Amazingly, Harry and Ollie's Playmobil ship is still sailing the ocean seas, a year later! The boys placed a message into the ship that if someone found it along the shore to launch the boat, again. A tracking device is also on board the tiny ship so the boys(and anyone else who goes to their Facebook page) can see where it has traveled. A couple of weeks ago, the Pirate ship was making a journey across the Atlantic. It stopped transmitting. The boys thought the ship had sunk. Then, a pinging sound was detected a few days ago, the pirate ship is now near the coast of South America! To date, the toy ship has sailed about 3000 miles, all by itself.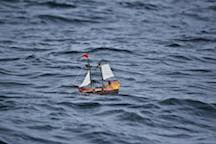 Photograph from The Days are Just Packed
A whopper of a discovery was made in southwest England. The fossil remains of a huge ichthyosaur were unearthed. Scientists say the jawbone, about 3 ft. long, of the marine reptile, suggests while living, the ichthyosaur was about 85 ft. long! Estimated to date back 205 million years, it may be the largest remains of an ichthyosaur, or "fish lizard" ever found.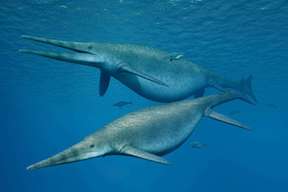 Illustrations/photo from msn.com

A "hotel" with an out of this world view will begin welcoming guests beginning in 2022. Actually, the hotel will be in space, about 200 miles above the planet! The Aurora Station will be launched in 2021 with hopes to have guests the following year. The "first luxury hotel in space" will have a capacity for a crew of two and up to four guests. The hotel, the idea of Orion Span,will orbit the earth for 12 days at a time. Guests will have live-stream viewing with those back on earth, lots of zero gravity flying time and will be able to particulate in research experiments during their stay. Costs for such a stay would be around $800,000 a NIGHT for a total of about $10 million. You can already make a reservation!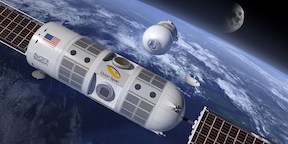 Illustration from OrionSpan
NASA is thinking about developing drone bees that will eventually swarm around the red planet, Mars,exploring its nooks and crannies. With communication and sensors, the bees, called Marsbees, will be able to map out areas and share data with one another! It is hoped that the drones, the size of bumblebees, will also be able to take sample, check for gases on the planet and maybe, detect forms of life. Other exploring equipment, such as the Mars Curiosity rover, has covered about 12 miles of the planet's surface in six years!The drones,being developed by teams from the USA and Japan, will be able to cover a vast area of terrain. When their battery runs down, the Martian bees will return to a mobile base and, once recharged, buzz off again for further exploration.

Photograph from telegraph.co.uk
PAST NEWS STORIES
Click here:Past News Stories

"The school is the last expenditure upon which America should be willing to compromise."FDR
"If a man empties his purse into his head, no man can take it away from him. An investment in knowledge always pays the best interest."(Ben Franklin)
"You must be the change you want to see in the world."(Mahatma Gandhi)
"School is a building that has four walls-with tomorrow inside."(Lon Watters)
"We know the future will outlast all of us, but I believe that all of us will live on in the future we make."(Senator Ted Kennedy)
"The purpose of life is a life of purpose." (Robert Byrne)
"The purpose of life is to amount to something and have it make some difference that you lived at all."(Dear Abby)

Special thanks to EducationWorld for letting me use this image of my "alter ego" as Mrs. "Waffenschmidt!

About Gail:

I have retired from teaching after 33 1/2 years in the classroom. Of that time, I taught Grade 6 Social Studies teacher for 31 1/2 years.I earned my BA in early secondary education with a concentration in social studies from SUNY Oneonta, New York, and my MST in social studies education from Binghamton University in New York. In 1988, I was awarded the Outstanding Elementary Social Studies Classroom Teacher of the Year Award from the New York State Council for the Social Studies. Additionally, in 1988, I was also awarded the Outstanding Elementary Social Studies Teacher of the Year Award by the National Council for the Social Studies.

My work has appeared in most children's publications including:
Appleseeds,Scholastic's Super Science,Scholastic's Science World, Highlights for Children, National Geographic World, Ranger Rick, Cobblestone, Faces, Muse Magazine,Contact Kids, US Kids,Action Magazine(Scholastic),Girls' Life,Boys' Life,American Girl, Instructor,Creative Classroom,Middle Years,Time for Kids,Scholastic News,Scholastic News Zone, Time for Kids , Ask Magazine, Dig, Calliope, Cobblestone, FACES, Studies Weekly, Glo Adventurer, and more.




---