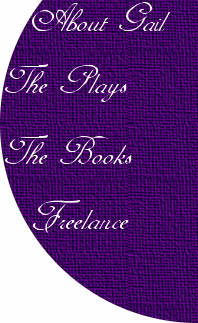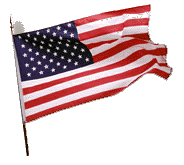 Remember Our Soldiers

Click Here for catalog:
Social Studies School Service/Resources for Teachers, Parents,counselors,more!

EbooksClick here for EBooks by Social Studies School Service!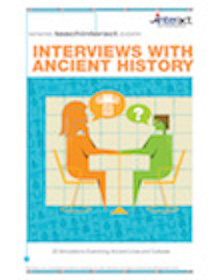 Reader's Theater Scripts(Biographies in Ancient History):
Reader's Theater Scripts (Biographies in US History)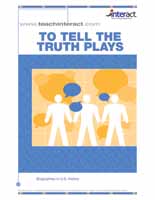 Click here to learn more:
Teachinteract.com

Materials for experiential,active learners
Is That FAKE News?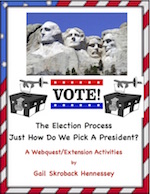 Just How Do We Elect A President?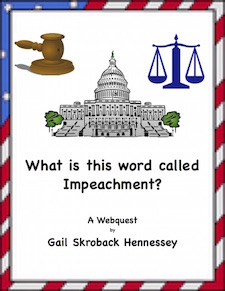 Just What is this word called IMPEACHMENT?

Anti-Bullying Resources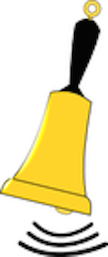 Need a quick activity?
Bell Ringers!

In the News!
Updated regularly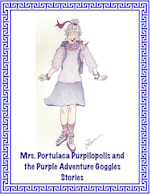 Mrs. Portulaca Purpilopilis
and the Purple Adventure Goggles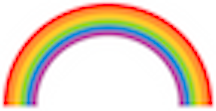 The COLOR GAMES!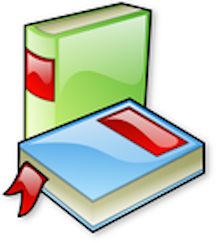 The Wooden Cookie Box Story The Wooden Cookie Box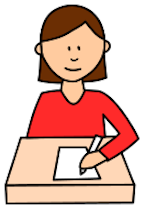 DBQ Activities!


Facts to Wow your Friends!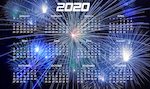 Calendar Specific Resources!

World Landmarks: Lots of fun things to use with your students!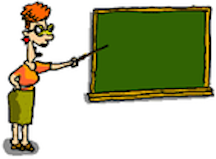 Teaching Ideas!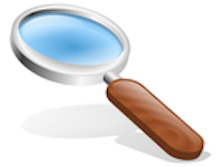 Webquests!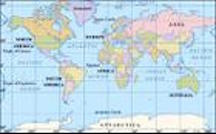 Geography Activities

Geography Ideas!
Purpleannie's Travels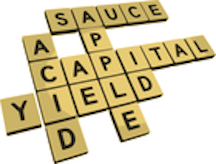 wpclipart.com
Crossword Puzzles!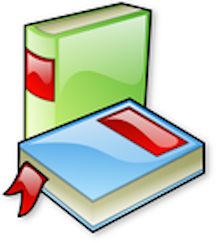 Short Reads of interest
Dive into Career Choices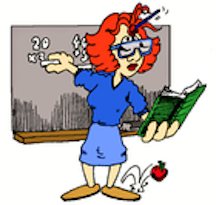 Teaching Tips A-Z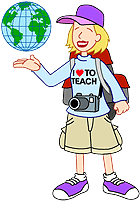 Mrs. Waffenschmidt


`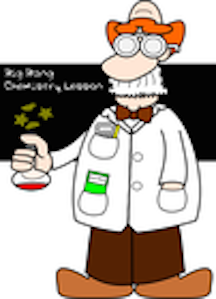 wpclipart.com

Science Fun!


`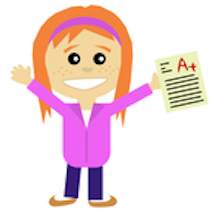 P.R.A.I.S.E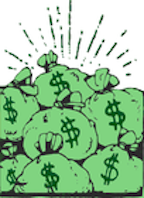 MONEY, MONEY, MONEY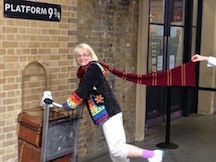 Gail's Glimmerings
Mail Gail:


Gail Hennessey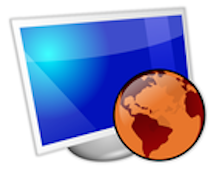 WEBSITES of INTEREST:


DogoNews: Fodder for Young Minds

WPClipart.com

BBC Website for Kids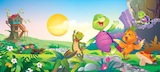 Purple Turtle EBOOKS!
Check out:

Award winning site for April 2008!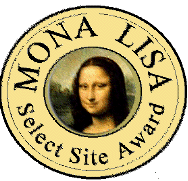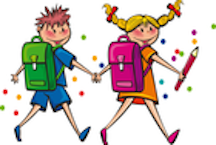 Free JavaScripts provided
by The JavaScript Source
FOLLOW ME ON TWITTER!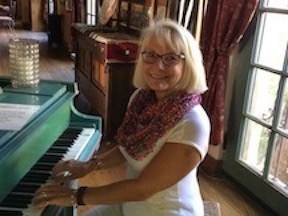 Welcome to My Website for Educators!
Teach PEACE and TOLERANCE
HOT off the PRESSES! Check out the February issue of Highlights for Children, with my article,"Cool Music".
"If I can not do great things, I can do small things in a great way."Martin Luther King
Try doing an act of kindness for someone, today!
"The purpose of life is to amount to something and have it make some difference that you lived at all."(Dear Abby)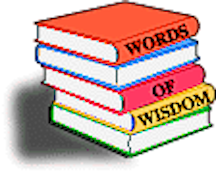 "Remember no one can make you feel inferior without your consent."
Eleanor Roosevelt
PLEASE TAKE A MOMENT AND SIGN MY GUESTMAP. I'D LOVE TO SEE WHERE MY VISITORS CALL HOME! Click on the GLOBE ICON on the left to open the map.
Animated picture from: animatedimages.org
Mrs. Paddington and the Silver Mousetraps
Very excited that my latest book from Red Chair Press has been released. The book is available at Amazon.com and BarnesandNoble.com(Mrs. Paddington and the Silver Mousetraps
History is full of fascinating stories of colorful characters, but some of the most interesting parts of history are really odd. You have probably seen scenes of government officials with their powdered white wigs, but in 1700s England and high-society in the American colonies, women created towering hairstyles. Decorations such as ships and flowers were sometimes added to their hairdos, especially if attending a big party. Taking hours to create, women used beef tallow and sugar-water to keep their hairdos in place. This fictional account explains a very real fashion trend and the problems it created for women trying to look stylish!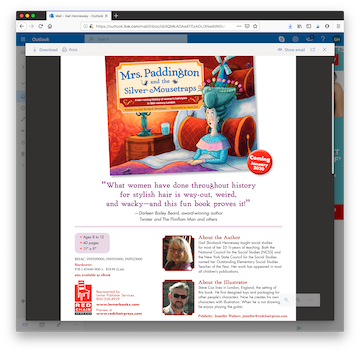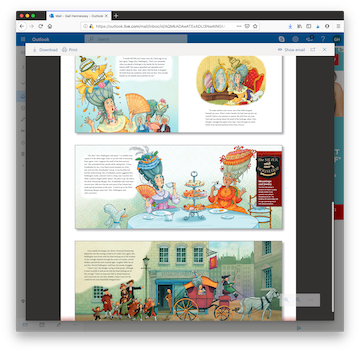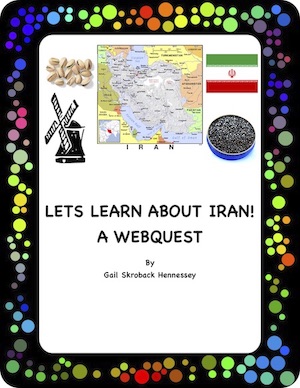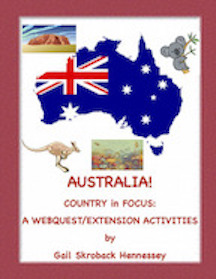 NOTE: The country of Iran is in the news. This would be a great opportunity to introduce young people to the culture and history of Iran.Let's Learn about the Country of Iran!The country of Australia is also in the news with horrible fires. This might also be an opportunity to introduce students to the country of Australia.Let's Learn about the country of Australia


Freebies for January:


1. Fake News:FAKE News, a FREEBIE!

2. Chinese New Year Factoids:Chinese New Year
3. Snow Factoids:Snow Factoids 4. State of the Union Freebie:State of the Union is Feb.4, 2020

5. Impeachment FACTOID Freebie:Impeachment Factoid Freebie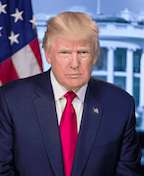 Note: With two articles of impeachment against Donald J. Trump,(the 45th president of the United States), he became only the 3rd president in U.S. history, to ever be impeached. Impeachment is the process of removing a president from office for violating the Constitution. A vote, on December 18th, of 218 was needed in the House of Representatives(one more than 1/2 the members) for the impeachment to move forward to a senate trial. The two articles of impeachment against Donald Trump are abuse of power and obstruction of Congress(refusal to turn over evidence to congressional subpoenas). He is accused of illegally pressuring a foreign country(Ukraine) to interfere in our election process to find information that could be harmful to a possible political opponent in the 2020 election, Joe Biden. A trial to determine the removal of a president from office following an impeachment, is presided over by the Chief Justice of the Supreme Court. Currently, that person is John Roberts. Donald Trump's impeachment trial most likely will take place in January, 2020.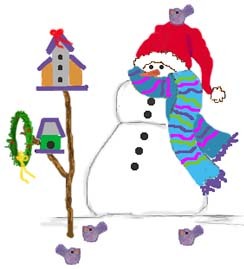 Highlighted Resources for JANUARY:

1. What exactly is impeachment? In U.S. History, only two presidents have had charges of impeachment. Those presidents were Andrew Johnson and Bill Clinton. Neither were convicted and finished out their terms of office. A third president, Richard Nixon, was going to be impeached but he resigned, pressured by members of his own Republican party, before he was impeached. There are 10 web questions on this topic(including the Order of Succession and the Checks and Balances between the three branches of government). There is also a short Did You Know? section and several comprehension questions. The Teacher Page includes the key and several extension activities.What is this Word Impeachment?A Webquest
2. Learn about the History of New Year's with this fun/informative web quest. There are nine questions, lots of interesting customs of how people celebrate New Year's around the world, comprehension questions, extension activities and the key. Great activity for reading for information and research/computer skills. Included are also other holiday New Year's celebrations including Diwali, Chinese New Year, Songkran and Rosh Hashanah. The resources also mentions how April Fool's Day originated over when to celebrate New Year's!New Year's Eve Customs from Around the World, A Webquest
3. If you live where there is snow, you have probably built a snowman. The snowman has been around for quite a while. In fact, the earliest drawing of a snowman was found in a book dating back to 1380! The book, "Book of Hours" was found in a library in the country of the Netherlands. Read about a famous sculptor hired to make a snowman, a snowman which helps predicts the weather in Switzerland and two more stories about snowmen! Four short reading passages that have to do with snowmen with questions and extension activities:Snowmen,Four Reading Passages
4. Webquest on Martin Luther King: Martin Luther King, A Webquest
5. Reader's Theater Script on Martin Luther King:. Using this Reader's Theater Script, part of my Ms. Bie Ografee Talk Show series of plays, your students will have fun acting out the parts and learning about the life of Martin Luther King, as they pretend to be in the audience of Ms. Bie Ografee's Talk Show. There are 10 audience informational questioners, a Did You Know? section of additional facts, comprehension questions, a teacher page with extension questions, vocabulary(which are highlighted in the play), additional links and the key.Martin Luther King, A Reader's Theater Script
6. Australia Day is 1/26. Learn about the country of Australia with this webquest:Australia: A Webquest
7. Ben Franklin: Benjamin Franklin's birthday is January 17, 1706. A "founding father" of our country, Franklin was also a writer, inventor, statesman, post master and librarian! He once said, "An investment in knowledge always pays the best interest." Learn about Franklin with this fun/informative ten question web quest. There ares Fun Facts and lots of extension activities. There is also a Test Your Knowledge Quiz on Ben Franklin.Ben Franklin, A Webquest
8. Polar Bears: Did you know that a polar bear can swim up to 100 miles non-stop? Did you know that a polar bear doesn't hibernate like other bears do in the winter? The polar bear is in trouble! Warming temperatures has cause a decrease in the sea ice-something the polar bear needs to survive. The polar bear needs our help! Learn about this amazing mammal with this fun and informative webquest. Additional extension activities and resources are also provided. Polar Bears, A Webquest
9. FUN FRIDAY ACTIVITY: History of Pretzels: Use this reading passage to show students that everything has a history, even pretzels! The resource includes a reading passage, a Did You Know? section of fun facts about pretzels. For example: Baldies are what saltless pretzels are called! There is also a short map skill activity to show students the location of where pretzels originated. There are comprehension questions and a teacher page with extension activities and links:History of Pretzels, A Reading Passage
10. FUN FRIDAY ACTIVITY: SHOES: Show kids that even shoes have a history with this fun/informative web quest. There are 9 web questions, a Did You Know? section, comprehension questions, a teacher page with directions, extension activities and the key.Great for a Friday, day before a vacation or just when you'd like to show kids that history is all around us!History of Shoes, A Webquest
11. Chinese New Year (Learn about the country of China with this webquest): Want to introduce your students to the country of China during Chinese New Year? This web quest gives students an overview to the country including map skill questions, learning about the panda bears, the Great Wall of China, The Terra Cotta Solders and lots more. Extension activities and links as well as the key are also included. The 12 page resource has 10 informational web questions:China: A Webquest In 2020, Chinese New Year Begins on January 25th


READINGS on Famous Women:Phillis Wheatley(poet),Aida De Acosta(first woman to fly a powered aircraft), Sojourner Truth(abolitionist, women's rights activist, author), Joan of Arc,Caroline Herschel, Mary Annings,Aglaonike(Greek Astronomer), Hypatia(First Known Woman Mathematician), Agnodice(First Female Doctor?), Enheduanna(First Known Poet), Sophie Brahe(Astronomer and Horticulturist of the Renaissance), Hildegard of Bingen (first musical play, write/abbess of the Middle Ages), Artemesia(Female Naval Commander-Persian War)


Click here:Gail's TpT Store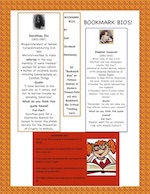 Bookmark Bios!Great for a bell ringer activity for Women's History Month.Click here to purchase:Bookmark Bios! Women in Modern Times(1700s on)


https://outlook.live.com/mail/inbox

Check out FREEBIE of TWO Bookmark Bios:Sample of TWO Bookmark Bios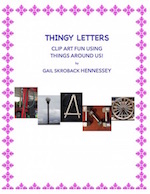 Use my THINGY letters to have kids write spelling words, vocabulary words or as an art activity! Have students try and guess what some of the THINGY Letters are.(also have Black/White option):ClipArt: Alphabet Thingy Letters!
Check out my series of Children's Books from Aadarsh Publishing!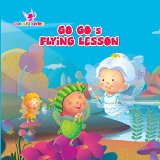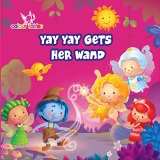 Colour Fairies: Go Go's Flying Lesson
Colour Fairies: Yay Yay Gets Her Wand


Check out my blog on Education World: Click here:EducationWorld Blogger
My Latest Reader's Theater Scripts:Go to the link and click "Preview" to see a sample of the Reader's Theater Script you may find of interest:
William Shakespeare
Bessie Coleman,Aviator
Marian Anderson
Leonardo da Vinci,"Renaissance Man!"
Michelangelo!
The Bus Ride That Changed History(A Visit with Rosa Parks)
McSean, the Leprechaun, A Reader's Theater Script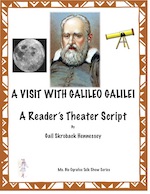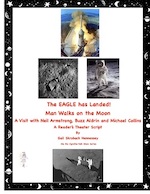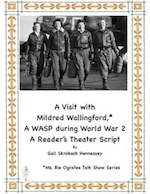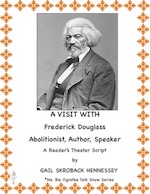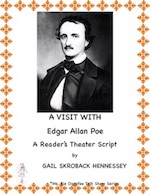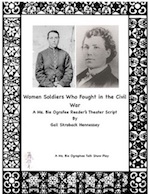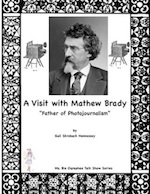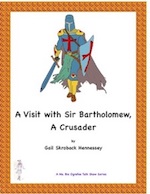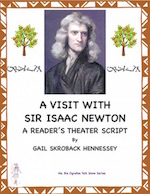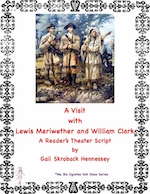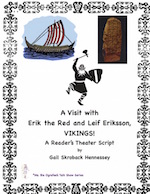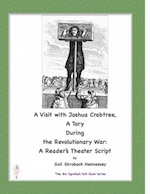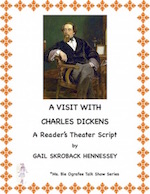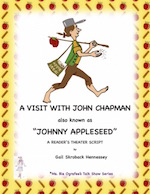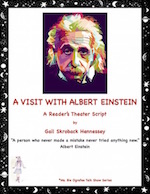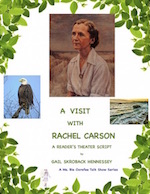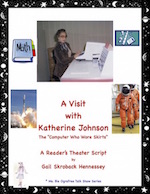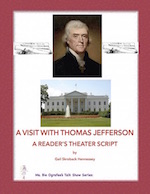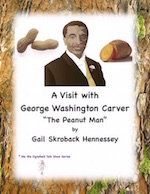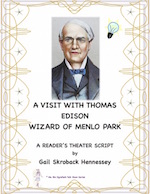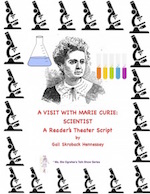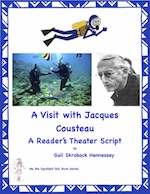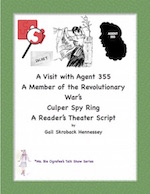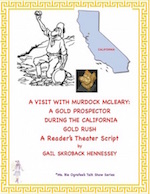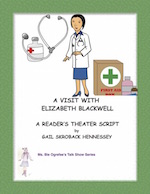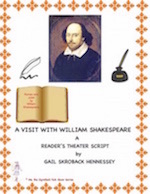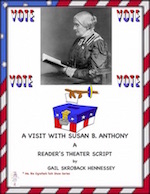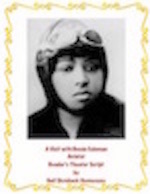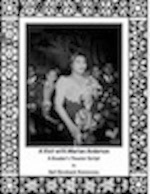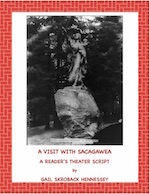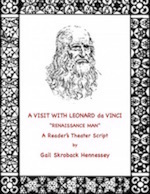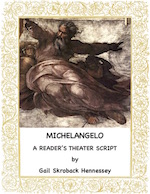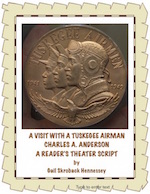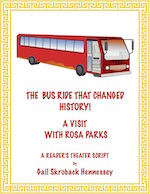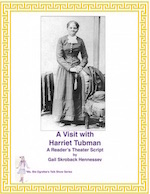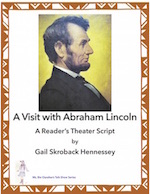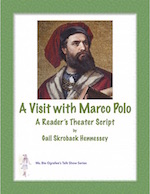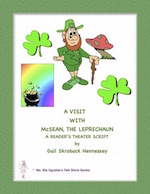 PLEASE TAKE A MOMENT AND SIGN MY GUESTMAP. I'D LOVE TO SEE WHERE MY VISITORS CALL HOME! Click on the GLOBE ICON on the left to open the map.
LOOK!
I remember the saying "Sticks and stones may break your bones but names can never hurt you". Personally, I never thought this to be true. Words are very powerful and negative words can hurt-a lot! Each day, thousands of young people experience some sort of bullying, either in words and/or actions. These two sites have great resources which might be of help to classroom teachers, parents and young people:
Stop Bullying!

Click here to learn more about Anti-Bullying Activities to use in the classroom.Stand up to Bullying!

To any young people visiting my website. Please,if you are being bullied, seek help...SPEAK TO AN ADULT today!And, if you SEE something that looks like bullying-SAY something to an adult!
Check out my Pinterest page to see all my resources in one easy place!Click here to learn more:Gail's Social Studies Emporium(and More)
IN THE NEWS: 01/15/2020:
Three man-made "trees" have been placed in the city of London, England. Actually, the towers made of different types of moss(and a bench for sitting), were erected to help lower pollution levels in the capital city. The moss towers exhale oxygen and take in carbon-dioxide. Scientists say that one of these towers does the job of 275 real trees, helping to clean the air. An irrigation and energy system (using solar panels) also helps provide the tree tower with water and supplies data on the environment.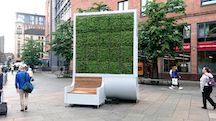 Photograph from secretldn.com
Do you like to ride a bicycle? What if you could ride a bike ON a lake, river or ocean? A company in New Zealand has created a hydrofoil electric bike that can reach speeds of 12 mph as you cycle on water. Instead of wheels the Hydrofoiler XE-1 has hydrofoils (winglike blades). As you pedal, a propeller lifts you out of the water and allows you to ride on the water. As with all new inventions, the bike that rides on water isn't cheap, selling for about $6000. The company thinks their new addition to cycling may eventually make its way into the Olympics.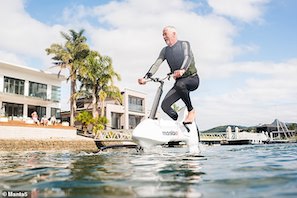 Photograph from dailymail
Do you wear sun screen to protect your skin from the sun? The island of Palau, in the Pacific Ocean, is the first country to ban the use of sun screen lotions using chemicals including oxybenzone and octinoxate. The ban on such sun screen lotions went into effect this week. Sun screen with such chemicals has been found to be harmful to the coral reefs and marine life. The state of Hawaii has also decided to ban such lotions(in 2021). Do you think this law will be hard to enforce?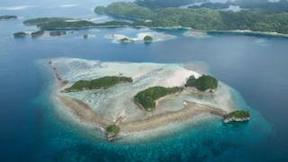 Photograph from BBCnews
Archaeologists in China has found 220 additional terra-cotta soldiers in the tomb of Emperor Qin Shi Huang. The life size statues, all with different facial features and originally painted in vivid colors, were originally found in 1974 by farmers digging a new well. In addition to the additional clay soldiers, a golden camel was also unearthed. Thus, far, over 8000 terra cotta soldiers have been found, hundreds of life size horses and chariots, too. The actual resting place of the emperor has not yet be unearthed.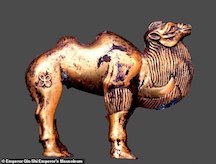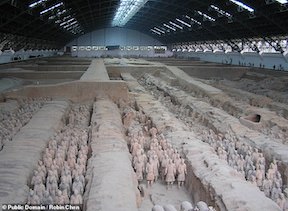 Photographs from Dailymail
PAST NEWS STORIES
Click here:Past News Stories

"The school is the last expenditure upon which America should be willing to compromise."FDR
"If a man empties his purse into his head, no man can take it away from him. An investment in knowledge always pays the best interest."(Ben Franklin)
"You must be the change you want to see in the world."(Mahatma Gandhi)
"School is a building that has four walls-with tomorrow inside."(Lon Watters)
"We know the future will outlast all of us, but I believe that all of us will live on in the future we make."(Senator Ted Kennedy)
"The purpose of life is a life of purpose." (Robert Byrne)

Special thanks to EducationWorld for letting me use this image of my "alter ego" as Mrs. "Waffenschmidt!

About Gail:

I have retired from teaching after 33 1/2 years in the classroom. Of that time, I taught Grade 6 Social Studies teacher for 31 1/2 years.I earned my BA in early secondary education with a concentration in social studies from SUNY Oneonta, New York, and my MST in social studies education from Binghamton University in New York. In 1988, I was awarded the Outstanding Elementary Social Studies Classroom Teacher of the Year Award from the New York State Council for the Social Studies. Additionally, in 1988, I was also awarded the Outstanding Elementary Social Studies Teacher of the Year Award by the National Council for the Social Studies. I am the author of 8 books for teachers and over 30 books for children(Purple Turtle Series by Aadarsh Publishing). In 2019, my new series of three books, "Odd History" will be published by Red Chair Press.

My work has appeared in most children's publications including:
Appleseeds,Scholastic's Super Science,Scholastic's Science World,Highlights for Children,Jack and Jill,National Geographic World, Ranger Rick, Cobblestone, Faces, Muse Magazine,Contact Kids, US Kids,Action Magazine(Scholastic),Girls' Life,Boys' Life,American Girl, Instructor,Creative Classroom,Middle Years,Time for Kids,Scholastic News,Scholastic News Zone, Time for Kids , Ask Magazine, Dig,Calliope, Cobblestone, FACES, Studies Weekly, Glo Adventurer, and more.




---