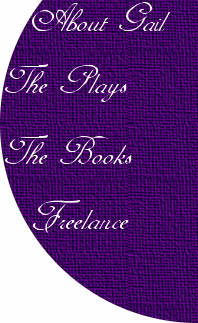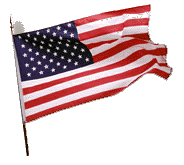 Remember Our Soldiers

Click Here for catalog:
Social Studies School Service/Resources for Teachers, Parents,counselors,more!

EbooksClick here for EBooks by Social Studies School Service!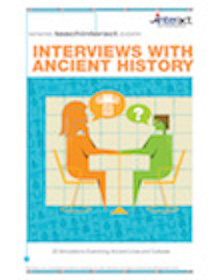 NEW:Reader's Theater Scripts(Biographies in Ancient History):
Reader's Theater Scripts (Biographies in US History)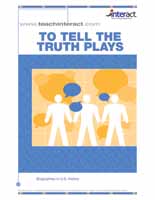 Click here to learn more:
Teachinteract.com

Materials for experiential,active learners
NEW! Is That FAKE News?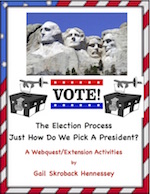 Just How Do We Elect A President?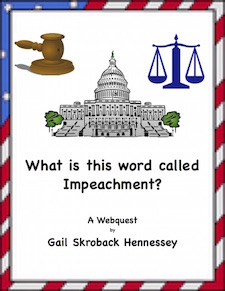 Just What is this word called IMPEACHMENT?

Anti-Bullying Resources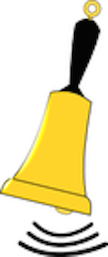 Need a quick activity?
Bell Ringers!

In the News!
Updated regularly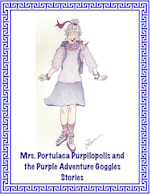 Mrs. Portulaca Purpilopilis
and the Purple Adventure Goggles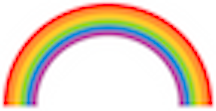 New:The COLOR GAMES!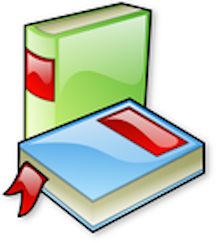 The Wooden Cookie Box Story The Wooden Cookie Box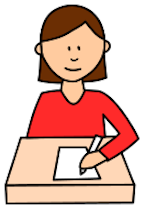 DBQ Activities!


Facts to Wow your Friends! Chinese New Year/Famous Games from Greece/ SNOW Factoids!

Calendar Specific Resources!NEW

World Landmarks:( NEW) Lots of fun things to use with your students!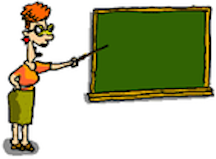 Teaching Ideas!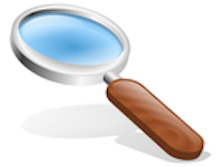 Webquests!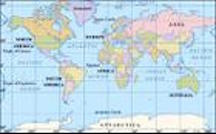 Geography Activities

Geography Ideas! NEW
Purpleannie's Travels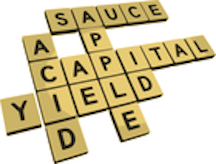 wpclipart.com
Crossword Puzzles!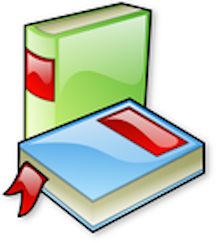 Short Reads of interest
Dive into Career Choices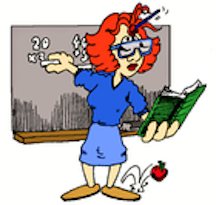 Teaching Tips A-Z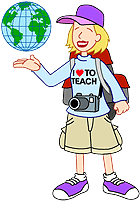 Mrs. Waffenschmidt


`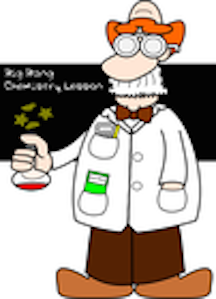 wpclipart.com

Science Fun!


`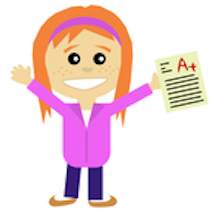 P.R.A.I.S.E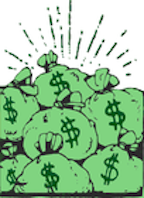 MONEY, MONEY, MONEY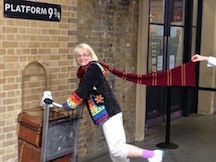 Gail's Glimmerings
Mail Gail:


Gail Hennessey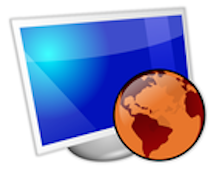 WEBSITES of INTEREST:


History For Kids

Tween Tribune-News Stories for Student

DogoNews: Fodder for Young Minds

WPClipart.com

OpenClipart.com

BBC Website for Kids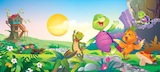 Purple Turtle EBOOKS!
Check out:

Award winning site for April 2008!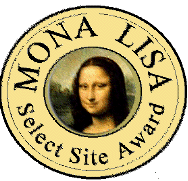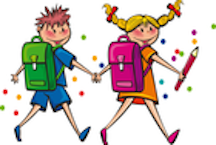 Free JavaScripts provided
by The JavaScript Source
Check out this day in History: Click here: http://www.nytimes.com/learning/general/onthisday
FOLLOW ME ON TWITTER!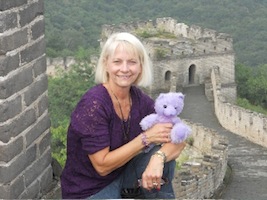 Welcome to My Website for Educators!
Teach PEACE and TOLERANCE
"If I can not do great things, I can do small things in a great way."Martin Luther King
Try doing an act of kindness for someone, today!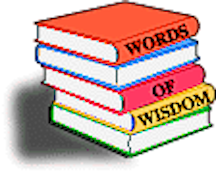 "Remember no one can make you feel inferior without your consent."
Eleanor Roosevelt
PLEASE TAKE A MOMENT AND SIGN MY GUESTMAP. I'D LOVE TO SEE WHERE MY VISITORS CALL HOME! Click on the GLOBE ICON on the left to open the map.
Animated picture from: animatedimages.org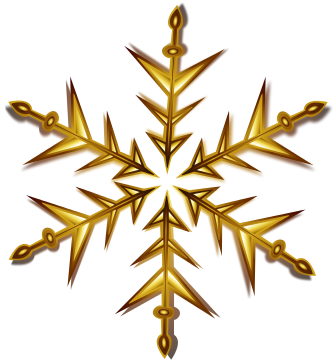 FREEBIE: FAMOUS GAMES from Ancient Greece:Famous Games from Ancient Greece: Interactive Notebook Activity
FREEBIE: SNOW FACTOIDS(Possible Interactive Notebook Activity:SNOW Facts!
Highlighted Resources for JANUARY: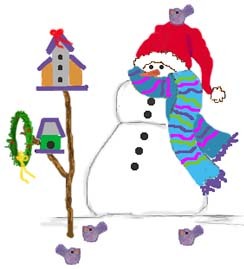 1. Australia Day is 1/26. Learn about the country of Australia with this webquest: Australia:A Country in Focus(A Webquest)
2. Snowmen: 4 READINGS: The earliest drawing of a snowman was found in a book dating back to 1380! The book,"Book of Hours" was found in a library in the country of the Netherlands. This resource has four snowmen reading passages:1. Famous sculptor, Michelangelo, was hired to make a snowman for a wealthy person in Florence, Italy.2. A snow man is used each April,to help predict the weather during a festival in the country of Switzerland.3. One of the earliest written comments about snowmen dates back to 1690. Two snowman were left to guard Fort Schenectady, in New York, during a blizzard with very tragic consequences!4. The world's record for the largest snowman, Olympia, was constructed in 2008. 13 million pounds of snow were used to make the amazing snow-woman! As of 2015, the record still stands. Each short reading passage includes following directions to identify answers. There are also several extension activities and a Did you Know? section.Snowmen: Four Reading Passages(Extension Activities)
3. Ben Franklin: enjamin Franklin's birthday is January 17, 1706. A "founding father" of our country, Franklin was also a writer, inventor, statesman, post master and librarian! He once said, "An investment in knowledge always pays the best interest." Learn about Franklin with this fun/informative ten question web quest. There ares Fun Facts and lots of extension activities. There is also a Test Your Knowledge Quiz on Ben Franklin.Ben Franklin(A Webquest)
4. FUN FRIDAY ACTIVITY: Pretzels: Use this reading passage to show students that everything has a history, even pretzels! The resource includes a reading passage, a Did You Know? section of fun facts about pretzels. For example: Baldies are what saltless pretzels are called! There is also a short map skill activity to show students the location of where pretzels originated. There are comprehension questions and a teacher page with extension activities and links. Pretzels: Everything Has a History(A Webquest)
5. FUN FRIDAY ACTIVITY: SHOES: Show kids that even shoes have a history with this fun/informative web quest. There are 9 web questions, a Did You Know? section, comprehension questions, a teacher page with directions, extension activities and the key.Great for a Friday, day before a vacation or just when you'd like to show kids that history is all around us! Shoes: Everything Has A History(A Webquest)
Looking ahead to February:
1. Readers' Theater Script on an interview with Sarsaparilla, a Groundhog: Great for Groundhog Day! Learn about groundhogs and the history of groundhogs "predicting" the weather: Comprehension questions, teacher page with extension activities and more: Groundhog Day: A Reader's Theater Script
2. Chinese New Year Begins February 16th . Learn about China with this webquest: China: A Country in Focus(Great for Chinese New Year!)
3. Famous Games from Ancient Greece start in February. Check out this web quest on the country of South Korea(host country):South Korea: A WebquestCheck out this web quest on the history of the Famous Games:History of the Famous Games from Ancient Greece: A WebquestCheck out this web quest on the country of Greece, where the games began: Let's Learn about the Country of Greece:A Webquest

4.In the News:Learn about North Korea, a Webquest.Learn about North Korea: A Webquest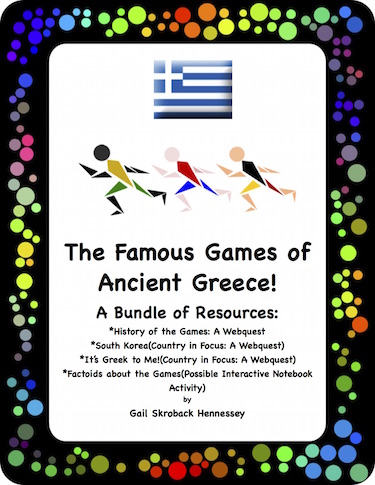 Use my THINGY letters to have kids write spelling words, vocabulary words or as an art activity! Have students try and guess what some of the THINGY Letters are.(also have Black/White option):ClipArt: Alphabet Thingy Letters!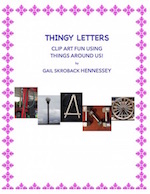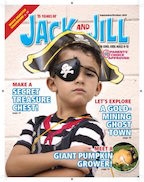 Check out my article, "Growing a Giant Pumpkin" in the September/October 2017 issue of Jack and Jill Magazine.
Check out my new series of Children's Books!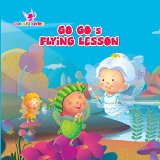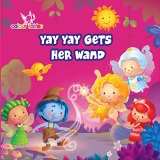 Colour Fairies: Go Go's Flying Lesson
Colour Fairies: Yay Yay Gets Her Wand
You can find my Aadarsh Publishing books at Amazon.com($2.99 each)Amazon.com
Check out my video interview at TES.com:Featured Author, Gail Hennessey

Read my,"Got A Minute,Three or Five?"(Ideas for When you Need a Quick Activity)Click here:EducationWorld Blogger


EXCITING NEWS: My SECOND Purple Turtle Story was made into a cartoon.Click here to watch:Purple Turtle and the Safari Adventure Purple Turtle Story, Purple and the Cupcakes, was made into an animated cartoon! Check it out here:Purple Turte and the Case of the Missing Cupcakes!
Check out my Pinterest page to see all my resources in one easy place!Click here to learn more:Gail's Social Studies Emporium(and More)


My Latest Reader's Theater Scripts:Go to the link and click "Preview" to see a sample of the Reader's Theater Script you may find of interest:Constitution: A Visit with James Madison, "Father of the Constitution: A Reader's Theater ScriptAlbert Einstein: A Reader's Theater ScriptGeorge Washington Carver: The Peanut ManJacques Cousteau, A Reader's Theater Script
William Shakespeare
<Bessie Coleman,Aviator
Marian Anderson
Leonardo da Vinci,"Renaissance Man!"
Michelangelo!The Bus Ride That Changed History(A Visit with Rosa Parks)McSean, the Leprechaun, A Reader's Theater Script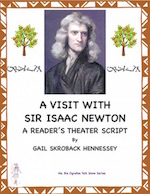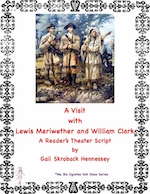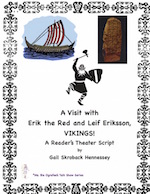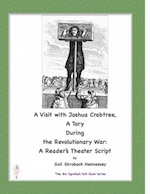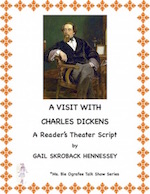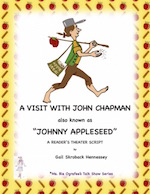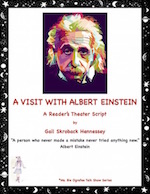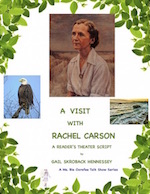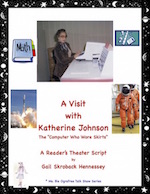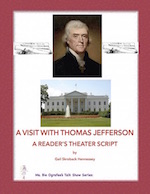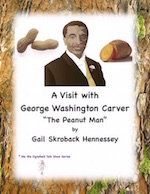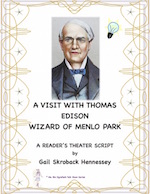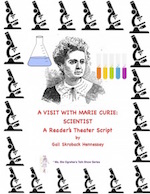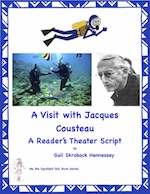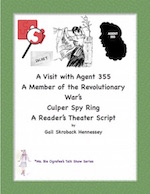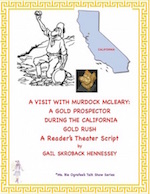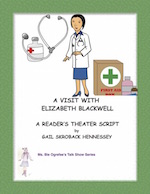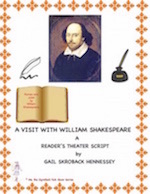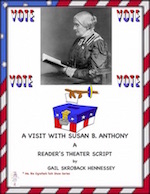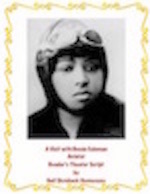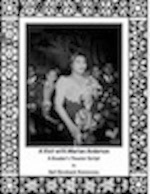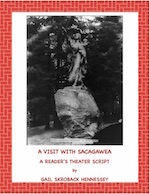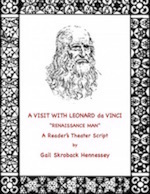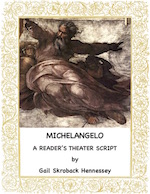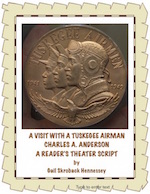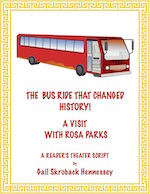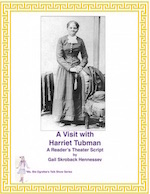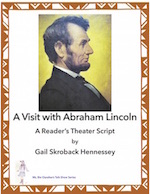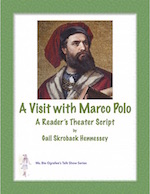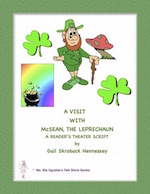 PLEASE TAKE A MOMENT AND SIGN MY GUESTMAP. I'D LOVE TO SEE WHERE MY VISITORS CALL HOME! Click on the GLOBE ICON on the left to open the map.
LOOK!
I remember the saying "Sticks and stones may break your bones but names can never hurt you". Personally, I never thought this to be true. Words are very powerful and negative words can hurt-a lot! Each day, thousands of young people experience some sort of bullying, either in words and/or actions. These two sites have great resources which might be of help to classroom teachers, parents and young people:
Stop Bullying!

Click here to learn more about Anti-Bullying Activities to use in the classroom.Stand up to Bullying!

To any young people visiting my website. Please,if you are being bullied, seek help...SPEAK TO AN ADULT today!And, if you SEE something that looks like bullying-SAY something to an adult!
IN THE NEWS TODAY: 1/12/2018:
Did you know that the temperature of beach sand determine the sex of turtle hatchlings? With warming temperatures, another result is that more and more green sea turtle hatchings are female. Scientists say that few males have been produced in nearly twenty years in a colony near Australia's Great Barrier Reef. If this continues,it will cause the risk of less and less green sea turtles and possibly their extinction(no longer any left). Scientists are working on ways to help save the green sea turtle, the largest species of hard-shelled sea turtles. Learn more about this unique sea turtle:Green Sea Turtle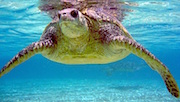 2, 3, 5, 7,11, 13,17, 19, 23
Have about 63 years to copy down a number? Scientists have found the newest largest prime number. It is called M77232917. The Great Internet Mersenne Prime Search organization announced the discovery. A prime number can't be divided up except for 1 and itself. The new identified prime number has 23,249,425 digits and is about one million digits larger than the previous record holding prime number. Scientists calculate that it would take you 63 years(until 2081) writing down 1000 digits a day to write out the entire number! It is also estimated that the prime number M772232917 would take 9000 pages to write out! Wow!
The 34th annual Harbin Ice and Snow Sculpture Festival has begun. It is the world's largest ice festival,located in one of the coldest cities in the country of China. Huge ice and snow sculptures including famous historical landmarks can be seen at the festival that lasts three months. This year, visitors can see ice creations of both Bangkok's Temple of the Emerald Buddha and Moscow's Red Square. Approximately, 150,000 cubic meters of snow and 180,000 cubic meters of ice were used to build the ice and snow wonderland. What are 4 facts you know about the country of China?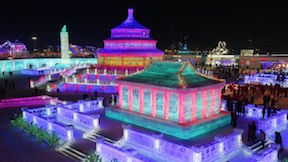 Photograph from Huffpost.com

The Winter Olympics are coming to the country of South Korea in February. There is a possibility that the country of North Korea may be allowed to participate in the 2018 Winter Games. If, so, Senator Lindsey Graham, of SC, says the United States may NOT participate. He says that the games should not allow a country that is hostile toward its neighbors and who has threatened the United States. Graham says that allowing North Korea to attend the games is giving "legitimacy to the most illegitimate regime on the planet." With the ancient games, which began in Greece, wars actually stopped during the competition of athletes. What do you think of Senator Graham's comments?

Illustration from wpclipart.comDo you love chocolate? If you do, you may want to hide a few bars away for a future date. Seems that chocolate may be running out and, in the not so distant future. Researchers says that chocolate that comes from the cacao beans may be a thing of the past in less than 40 years! The reason, the warming of our planet, is making for less and less places for the bean to thrive. Additionally, the demand for chocolate is growing, especially in places such as China where people are developing a "sweet tooth. Many people are also especially sweet on dark chocolate, which requires more cocoa than other types of chocolate. Still another problem is that a fungus is attacking the cacao beans as they grow on the trees. Let's hope that we can solve the chocolate problem, so we can all continue to enjoy its yummy taste! Did you know that two countries in Africa produce half the world's chocolate? Those countries are Ghana and the Cote d'Ivoire.

Picture from wpclipart.com

Teachers in the city of Tel Aviv, Israel, had a idea to constructing a tower made of Lego bricks. Not just any Lego brick tower but they hoped to set a new world record. Using one-half a million of the famous colorful bricks,all donated by people, the tower surpassed the current record set in 2015 by a group of people in Italy. The current record stood at 115 ft. A drone was used to take photographs to show the height of the tower. The result,a 118 ft. tower which indeed set a new world record! Teachers came up with the project to honor a young student who died from cancer and who loved building towers made of Legos.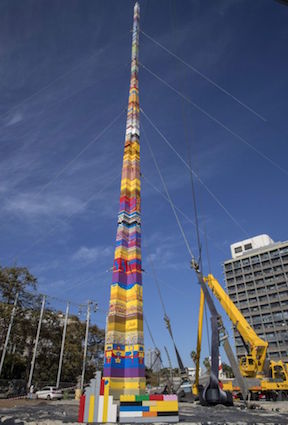 Photograph from: bbc.co.uk
PAST NEWS STORIES
Click here:Past News Stories

"The school is the last expenditure upon which America should be willing to compromise."FDR
"If a man empties his purse into his head, no man can take it away from him. An investment in knowledge always pays the best interest."(Ben Franklin)
"You must be the change you want to see in the world."(Mahatma Gandhi)
"School is a building that has four walls-with tomorrow inside."(Lon Watters)
"We know the future will outlast all of us, but I believe that all of us will live on in the future we make."(Senator Ted Kennedy)
"The purpose of life is a life of purpose." (Robert Byrne)
"The purpose of life is to amount to something and have it make some difference that you lived at all."(Dear Abby)

Special thanks to EducationWorld for letting me use this image of my "alter ego" as Mrs. "Waffenschmidt!

About Gail:

I have retired from teaching after 33 1/2 years in the classroom. Of that time, I taught Grade 6 Social Studies teacher for 31 1/2 years.I earned my BA in early secondary education with a concentration in social studies from SUNY Oneonta, New York, and my MST in social studies education from Binghamton University in New York. In 1988, I was awarded the Outstanding Elementary Social Studies Classroom Teacher of the Year Award from the New York State Council for the Social Studies. Additionally, in 1988, I was also awarded the Outstanding Elementary Social Studies Teacher of the Year Award by the National Council for the Social Studies.

My work has appeared in most children's publications including:
Appleseeds,Scholastic's Super Science,Scholastic's Science World, Highlights for Children, National Geographic World, Ranger Rick, Cobblestone, Faces, Muse Magazine,Contact Kids, US Kids,Action Magazine(Scholastic),Girls' Life,Boys' Life,American Girl, Instructor,Creative Classroom,Middle Years,Time for Kids,Scholastic News,Scholastic News Zone, Time for Kids , Ask Magazine, Dig, Calliope, Cobblestone, FACES, Studies Weekly, Glo Adventurer, and more.




---