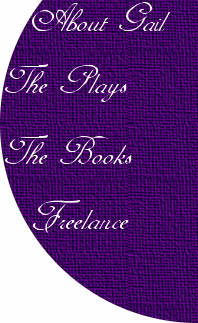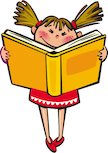 Click here:READING NOOK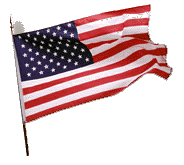 Remember Our Soldiers

Click Here for catalog:
Social Studies School Service/Resources for Teachers, Parents,counselors,more!

EbooksClick here for EBooks by Social Studies School Service!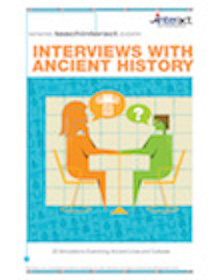 Reader's Theater Scripts(Biographies in Ancient History):
Reader's Theater Scripts (Biographies in US History)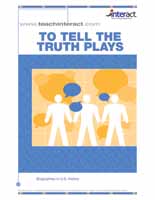 Click here to learn more:
Teachinteract.com

Materials for experiential,active learners
Is That FAKE News?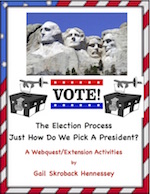 Just How Do We Elect A President?

Anti-Bullying Resources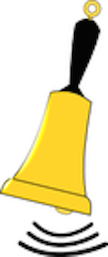 Need a quick activity?
Bell Ringers!

In the News!
Updated regularly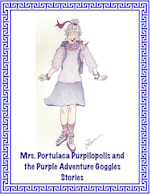 Mrs. Portulaca Purpilopilis
and the Purple Adventure Goggles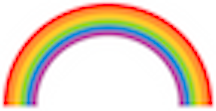 The COLOR GAMES!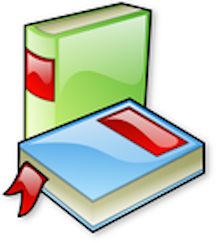 The Wooden Cookie Box Story The Wooden Cookie Box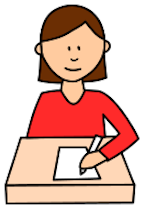 DBQ Activities!


Facts to Wow your Friends!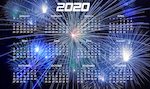 Calendar Specific Resources!

World Landmarks: Lots of fun things to use with your students!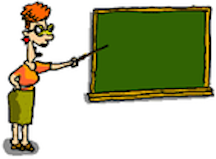 Teaching Ideas!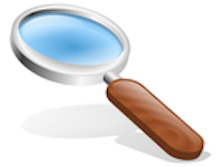 Webquests!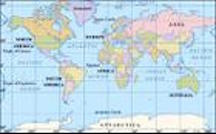 Geography Activities

Geography Ideas!
Purpleannie's Travels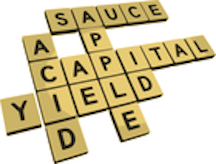 wpclipart.com
Crossword Puzzles!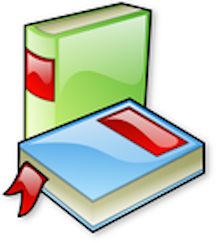 Short Reads of interest
Dive into Career Choices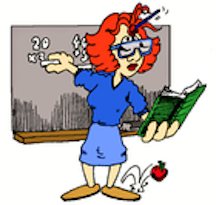 Teaching Tips A-Z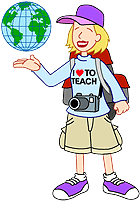 Mrs. Waffenschmidt


`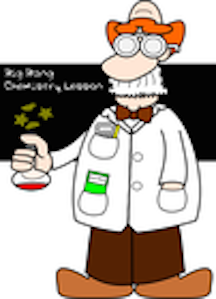 wpclipart.com

Science Fun!


`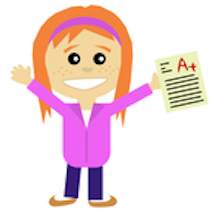 P.R.A.I.S.E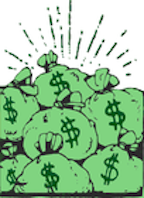 MONEY, MONEY, MONEY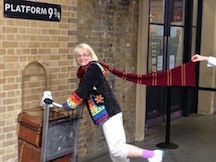 Gail's Glimmerings
Mail Gail:


Gail Hennessey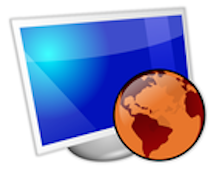 WEBSITES of INTEREST:


DogoNews: Fodder for Young Minds

WPClipart.com

BBC Website for Kids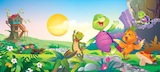 Purple Turtle EBOOKS!
Check out:

Award winning site for April 2008!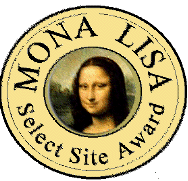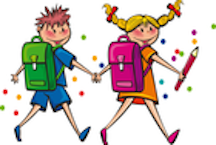 Free JavaScripts provided
by The JavaScript Source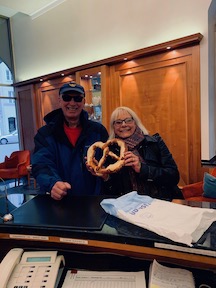 Munich, Germany,2019
Welcome to My Website for Educators!
Teach PEACE and TOLERANCE
HAPPY SPRING!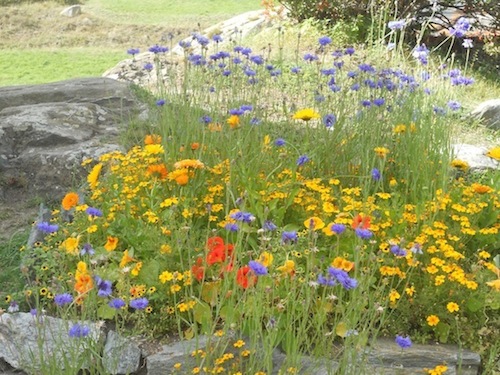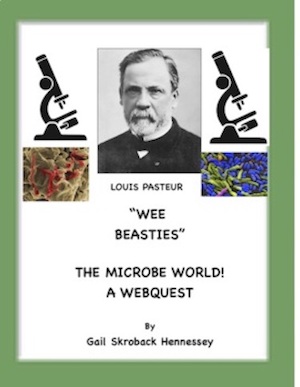 NEW RESOURCE: Learn about microorganisms including bacteria, fungi, protists and virus with this informative web quest. Students will also learn about famous people who work with microbes, including Louis Pasteur, Alexander Fleming, Joseph Lister, Antonie Van Leeuwenhoek and Edward Jenner. Students will also learn about helpful and harmful microbes. The web quest also mentions the coronavirus, has a Did You Know? section, comprehension questions and a Teacher Page with extension activities and links. There are 12 webquestions in the resource.
MICROBES! A Webquest
Downloadable FREEBIE Activities for Distance learning. Perhaps, you will find these links of value to use during school closings.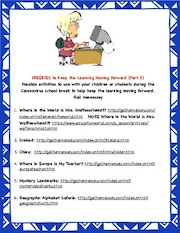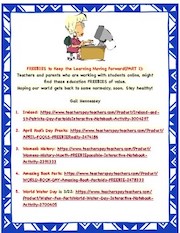 Click Here:Freebies to Keep Learning Moving Forward1 andFreebies to Keep Learning Moving Forward2



"If I can not do great things, I can do small things in a great way."Martin Luther King
Try doing an act of kindness for someone, today!
"The purpose of life is to amount to something and have it make some difference that you lived at all."(Dear Abby)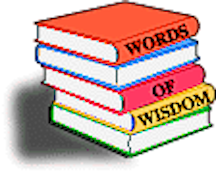 "Remember no one can make you feel inferior without your consent."
Eleanor Roosevelt
PLEASE TAKE A MOMENT AND SIGN MY GUESTMAP. I'D LOVE TO SEE WHERE MY VISITORS CALL HOME! Click on the GLOBE ICON on the left to open the map.
Animated picture from: animatedimages.org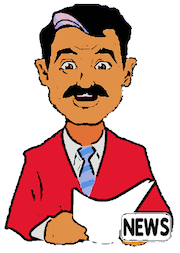 3/24/20:Excited to have my latest children's book, Mrs. Paddington and the Silver Mousetraps, chosen as a 2019 Story Monster Approved winner!
Mrs. Paddington and the Silver Mousetraps
Very excited that my latest book from Red Chair Press has been released. The book is available at Amazon.com and BarnesandNoble.com Mrs. Paddington and the Silver Mousetraps
History is full of fascinating stories of colorful characters, but some of the most interesting parts of history are really odd. You have probably seen scenes of government officials with their powdered white wigs, but in 1700s England and high-society in the American colonies, women created towering hairstyles. Decorations such as ships and flowers were sometimes added to their hairdos, especially if attending a big party. Taking hours to create, women used beef tallow and sugar-water to keep their hairdos in place. This fictional account explains a very real fashion trend and the problems it created for women trying to look stylish!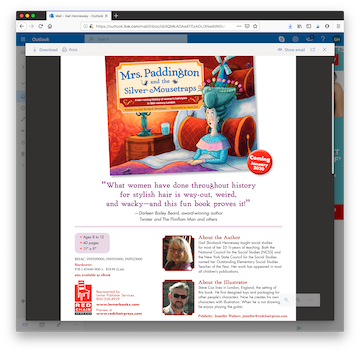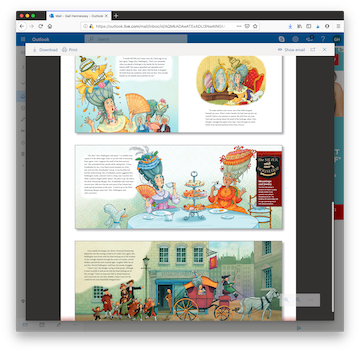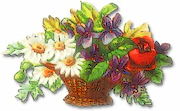 Highlighted FREEBIES for JUNE:

1. FAKE News: Fake News: Interactive Notebook Activity

2.Brain Awareness: BRAIN FACTS!

3. Ocean Facts: OCEAN FACTS!

4. Flag Facts: Flag Facts

5. National Aviation Day: AVIATION Facts

6. Ice Cream Facts: ICE CREAM FACTS

7. Fun HAIR Facts: HAIR FACTS

8. Island Facts: ISLAND FACTS

9. Giraffes: Giraffe FREEBIE



Highlighted Resources for JUNE:

1. May 29th: Sir Edmound Hillary and his Guide, Tenzing Norgay (1953) Reach Top of Mount Everest. Learn about Mt. Everest, Nepal and the Yeti with this webquest: Mt. Everest: A Webquest

2. Statue of Liberty: Use this informative webquest with your students to learn about the Statue of Liberty, one of the most famous landmarks in the United States.There are 7 webquestions and several extension activities. The answer key is also included: Statue of Liberty: A webquest

3. Use Our American Flag webquest of 12 informative questions to learn about Flag Day, Fourth of July and flag history. In addition to the webquest there are 7 extension activities. There are also 16 fun facts about the American flag, flags of the world and the Fourth of July: Our American Flag: A Webquest

4. Francis Scott Key and the Star Spangled Banner: On September 14, 2014, Francis Scott Key wrote the poem which became our national anthem, The Star Spangled Banner. Use this web quest to learn about Francis Scott Key, the national anthem and the war of 1812. There are nine web questions, 9 comprehension/thought questions, fun facts and extension activities: Francis Scott Key and the Star Spangled Banner: A Webquest

5. Everything has a History, even SHOES! Show kids that even shoes have a history with this fun/informative web quest. There are 9 web questions, a Did You Know? section, comprehension questions, a teacher page with directions, extension activities and the key. History of Shoes: A Webquest Check out my bundle on Everything Has a History Resources: Everything Has A History Bundle!

5. Learn about the Great Wall of China with this informative reading. Also included are 10 Did You Know? facts about the Great Wall, ten comprehension questions, a teacher page with extension activities, additional links and the key.Great Wall of China: Reading Passage/Activities
6. Explore World Landmarks are great to introduce kids to some popular world landmarks around the world. This reading is on the the Taj Mahal! Taj Mahal Reading/Activities

7. Explore World Landmarks: This reading is on Ayers Rock(Uluru): Ayers Rock(Uluru)Reading Passage/Activities

8. Learn about some of the famous landmarks around the world. This webquest includes: Uluru Rock, Great Wall of China, Machu Picchu, Mt. Everest, Dead Sea, Rock of Gibraltar, Great Pyramid, Suez Canal. Stonehenge, Sahara Desert,Abu Simbel, Easter Island and Angkor Wat. World Landmarks: A Webquest

9. Explore World Landmarks are great to introduce kids to some popular world landmarks around the world.This reading is on Ayers Rock(Uluru): Ayers Rock(Uluru): A Reading Passage/Activities

*World Landmark Bundle:World Landmarks: A Bundle of Resources

10. World Ocean Day is 6/8: Exploring the Ocean Blue: A Web quest, will introduce students to our oceans. There are nine informative web questions. Fun Facts, comprehension questions, extension activities and links are also provided as is the key. Oceans, A Webquest

11. Jacque Cousteau, A Reader's Theater Script: Part of my Ms. Bie Ografee Talk Show Series where Jacques Cousteau is a guest on her talk show and answers questions of her studio audience. There are 10 audience questioners, a Did You Know? section, comprehension questions, a teacher section with extension activities, links and the key. Jacques Cousteau, A Reader's Theater Script

12. World Giraffe Day: 6/21 (Webquest on Giraffes) Giraffes: A Webquest

13. Countries of the World: Bundle of Resources:Countries of the World: A Bundle of Resources


READINGS on Famous Women:Phillis Wheatley(poet),Aida De Acosta(first woman to fly a powered aircraft), Sojourner Truth(abolitionist, women's rights activist, author), Joan of Arc,Caroline Herschel, Mary Annings,Aglaonike(Greek Astronomer), Hypatia(First Known Woman Mathematician), Agnodice(First Female Doctor?), Enheduanna(First Known Poet), Sophie Brahe(Astronomer and Horticulturist of the Renaissance), Hildegard of Bingen (first musical play, write/abbess of the Middle Ages), Artemesia(Female Naval Commander-Persian War)


Click here:Gail's TpT Store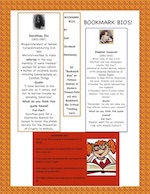 Bookmark Bios!Great for a bell ringer activity for Women's History Month.Click here to purchase:Bookmark Bios! Women in Modern Times(1700s on)


https://outlook.live.com/mail/inbox

Check out FREEBIE of TWO Bookmark Bios:Sample of TWO Bookmark Bios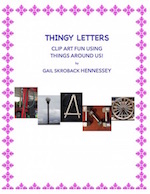 Use my THINGY letters to have kids write spelling words, vocabulary words or as an art activity! Have students try and guess what some of the THINGY Letters are.(also have Black/White option):ClipArt: Alphabet Thingy Letters!
Check out my series of Children's Books from Aadarsh Publishing!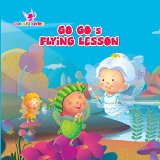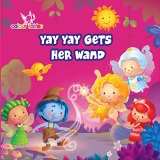 Colour Fairies: Go Go's Flying Lesson
Colour Fairies: Yay Yay Gets Her Wand


Check out my blog on Education World: Click here:EducationWorld Blogger
My Latest Reader's Theater Scripts:Go to the link and click "Preview" to see a sample of the Reader's Theater Script you may find of interest:
Galileo Galilei, A Reader's Theater Script
William Shakespeare
Bessie Coleman,Aviator
Marian Anderson
Leonardo da Vinci,"Renaissance Man!"
Michelangelo!
The Bus Ride That Changed History(A Visit with Rosa Parks)
McSean, the Leprechaun, A Reader's Theater Script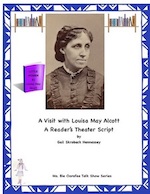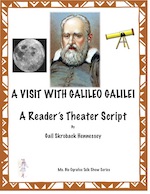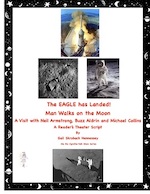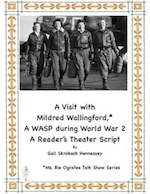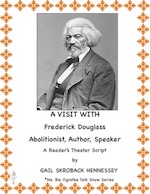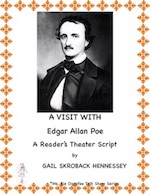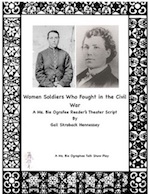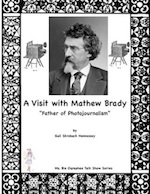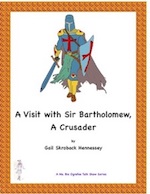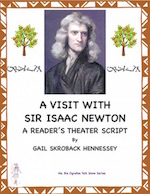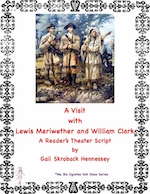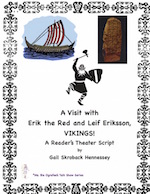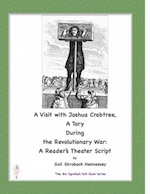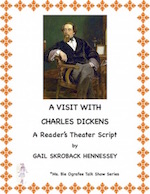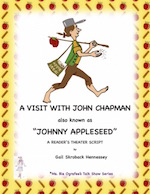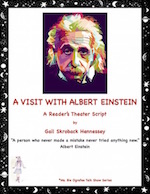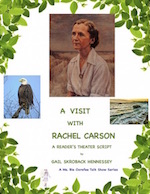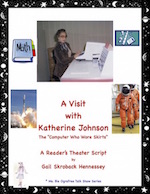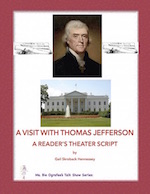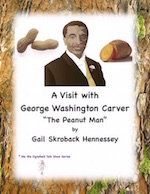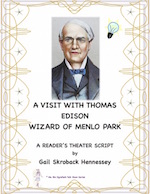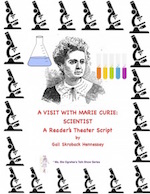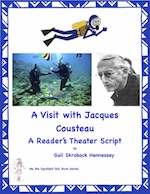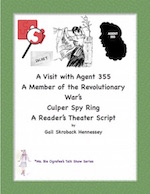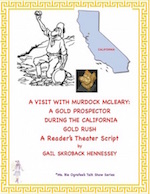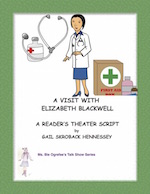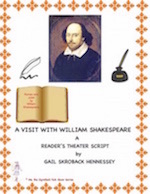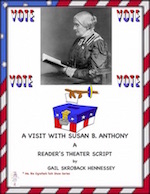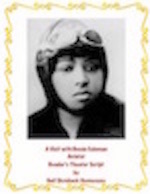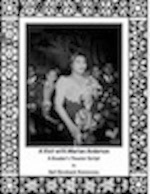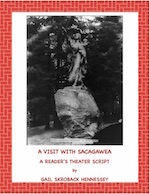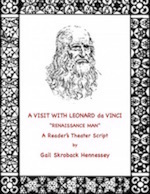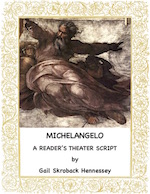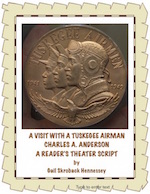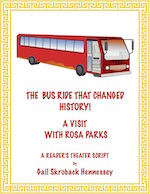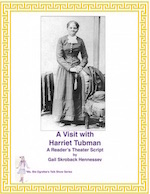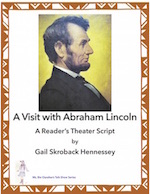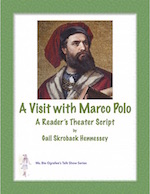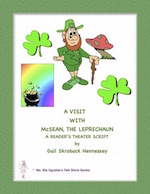 PLEASE TAKE A MOMENT AND SIGN MY GUESTMAP. I'D LOVE TO SEE WHERE MY VISITORS CALL HOME! Click on the GLOBE ICON on the left to open the map.
LOOK!
I remember the saying "Sticks and stones may break your bones but names can never hurt you". Personally, I never thought this to be true. Words are very powerful and negative words can hurt-a lot! Each day, thousands of young people experience some sort of bullying, either in words and/or actions. These two sites have great resources which might be of help to classroom teachers, parents and young people:
Stop Bullying!

Click here to learn more about Anti-Bullying Activities to use in the classroom.Stand up to Bullying!

To any young people visiting my website. Please,if you are being bullied, seek help...SPEAK TO AN ADULT today!And, if you SEE something that looks like bullying-SAY something to an adult!
Check out my Pinterest page to see all my resources in one easy place!Click here to learn more:Gail's Social Studies Emporium(and More)
IN THE NEWS: 05/28/2020:
Green snow in Antarctica? Scientists say the green areas spotted are actually microscopic algae blooms. Spotted along the coast of the Antarctic Peninsula, the algae, could be seen from space. It is thought that warming temperatures, such as the warmest temperatures ever recorded in the month of February, may be the cause. In addition to the green algae, red and orange algae blooms have also been spotted. What do you know about Antarctica? Click here for a free interactive notebook activity on Antarctica:Antarctica: A FREE Interactive Notebook Activity
Photograph from USA Today.
Two women explorers, Sunniva Sorby and Hilde Falumn Strom, have been conducting science experiments at the Arctic for about eight months. The first females to ever solo winter at the North Pole, they were due to come home May 8th. However because of world shut down due to the virus, their ship that was to come pick them up and take them home, did not come. So, Sorby and Strom, remain, using a 1930s trapper's cabin, as they have done for now 9 months. Their cabin has no running water or electricity. It is also small, just 215 sq. feet. Although there is still food, the women have begun to ration it, not knowing when they will be going home. They think it will not be until the end of the summer when that will happen. The women also brought along, Ettra, a dog. Co-founders of an organization called The Hearts in the Ice, Sorby and Strom continue to do their scientific testing, collecting data on the weather and wildlife. They drill to take ice core samples to determine the microscopic life that lives in the sea ice. During the winter months, when temps went below zero, it took about 15 minutes just to don the twenty pounds of clothing needed to go outside. During the winter months, there was also complete darkness for 90 days. In addition to their scientific work, they need to collect ice for water and firewood that has drifted from Siberia and can be found along the shorelines. Fortunately, they have wind and solar power and technology to keep in contact with the outside world. The women also had to deal with hurricanes. And, there are polar bears nearby and it has been a worry that their wooden hut would not be sturdy enough to protect them, should the polar bears decide to be more aggressive. The closest humans are about 87 miles away. There are Arctic fox , about 23 reindeer and seals in the area. Birds include auks and white ptarmigan. You can read their blog postings at this link: Arctic Explorers Photograph from their website: heartsintheice.com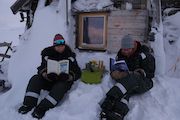 Learn about the Arctic with this informative web quest:Arctic: A Webquest

Dogs have a great sense of smell. They can sniff out lots of different things including drugs, cancer and even malaria. Now, dogs may be called upon to help sniff out the coronavirus. Medical Detection Dogs are being trained to do just that. The dogs are being trained, at Durham University, in London, England. Every time they smell the virus, they are rewarded with treats. It is thought that six specially trained dogs,labradors and cocker spaniels, could be used at airports to test up to 250 people an hour for the disease. The pooches may be on the job in the next six weeks.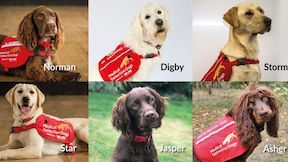 Photograph from bbc.co.uk
In Egypt near Luxor, archaeologists found a mummy of a teenager thought to have been about 15 years of age resting in a wooden coffin.It is estimated that she lived about 1580BC to 1550 BC. The teenage mummy wore lots of jewelry, including rings, several necklaces and earrings. The young girl, who lived about 3600 years ago, was also found with a pair of leather sandals and what archaeologists say was a bridal gown.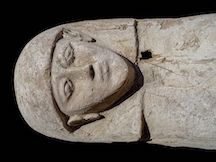 Livescience.com
On the continent of Antarctica, scientists have found the remains a skull and hip bone of a very old frog, dating back 40 millions years. At one time, the climate of Antarctica was much warmer and was home to trees and lots of different wildlife.It is believed to be the first discovery of bones of a frog ever found on Antarctica, specially Seymour Island. The species of frog, known as a helmeted frog, still exists in areas of South America, such as the country of Chile.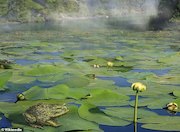 Photograph from Dailymail
A wonderful glimpse into the past was made by archaeologists who have found twelve shipwrecks in the Mediterranean Sea(specifically the Levantine Basin near the present day country of Syria). The ships, located by robots, were found about 1.2 miles below the surface and date back to the 17th century. The ships had their cargos including well preserved blue and white porcelain from China, peppercorns from India and jugs from Italy. Archaeologists also found coffee pots! The ships, thought to have sunk around 1630, were located on what was a trade route from Europe to Asia. One of the ships was quite big, measuring about 140 ft. Long. Photograph from dailymail. Pretend you were one of the archaeologists that made this discovery and write a "diary" telling about your discovery.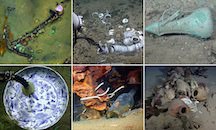 PAST NEWS STORIES
Click here:Past News Stories

"The school is the last expenditure upon which America should be willing to compromise."FDR
"If a man empties his purse into his head, no man can take it away from him. An investment in knowledge always pays the best interest."(Ben Franklin)
"You must be the change you want to see in the world."(Mahatma Gandhi)
"School is a building that has four walls-with tomorrow inside."(Lon Watters)
"We know the future will outlast all of us, but I believe that all of us will live on in the future we make."(Senator Ted Kennedy)
"The purpose of life is a life of purpose." (Robert Byrne)

Special thanks to EducationWorld for letting me use this image of my "alter ego" as Mrs. "Waffenschmidt!

About Gail:

I have retired from teaching after 33 1/2 years in the classroom. Of that time, I taught Grade 6 Social Studies teacher for 31 1/2 years.I earned my BA in early secondary education with a concentration in social studies from SUNY Oneonta, New York, and my MST in social studies education from Binghamton University in New York. In 1988, I was awarded the Outstanding Elementary Social Studies Classroom Teacher of the Year Award from the New York State Council for the Social Studies. Additionally, in 1988, I was also awarded the Outstanding Elementary Social Studies Teacher of the Year Award by the National Council for the Social Studies. I am the author of 8 books for teachers and over 30 books for children(Purple Turtle Series by Aadarsh Publishing). In 2019, my new series of three books, "Odd History" will be published by Red Chair Press.

My work has appeared in most children's publications including:
Appleseeds,Scholastic's Super Science,Scholastic's Science World,Highlights for Children,Jack and Jill,National Geographic World, Ranger Rick, Cobblestone, Faces, Muse Magazine,Contact Kids, US Kids,Action Magazine(Scholastic),Girls' Life,Boys' Life,American Girl, Instructor,Creative Classroom,Middle Years,Time for Kids,Scholastic News,Scholastic News Zone, Time for Kids , Ask Magazine, Dig,Calliope, Cobblestone, FACES, Studies Weekly, Glo Adventurer, and more.




---