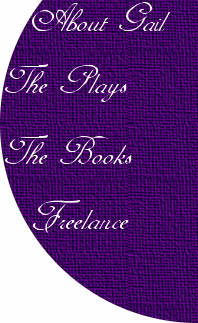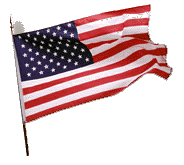 Remember Our Soldiers

Click Here for catalog:
Social Studies School Service/Resources for Teachers, Parents,counselors,more!

EbooksClick here for EBooks by Social Studies School Service!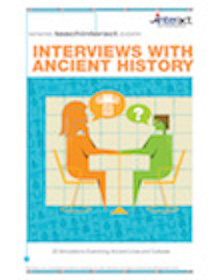 NEW:Reader's Theater Scripts(Biographies in Ancient History):
Reader's Theater Scripts (Biographies in US History)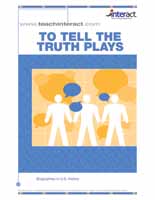 Click here to learn more:
Teachinteract.com

Materials for experiential,active learners
NEW! Is That FAKE News?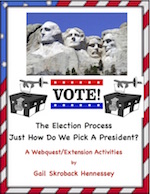 Just How Do We Elect A President?

Anti-Bullying Resources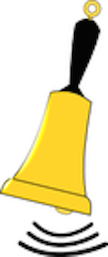 Need a quick activity?
Bell Ringers!

In the News!
Updated regularly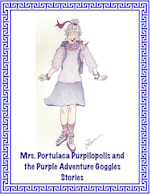 Mrs. Portulaca Purpilopilis
and the Purple Adventure Goggles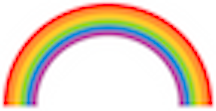 New:The COLOR GAMES!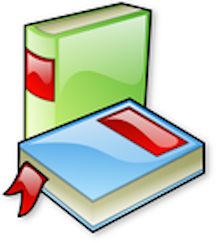 The Wooden Cookie Box Story The Wooden Cookie Box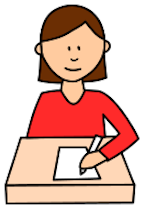 DBQ Activities!


Facts to Wow your Friends!(Check out for April: Earth Day,Arbor Day, Oceans, Dirt, Shakespeare and Books!

Calendar Specific Resources!NEW

World Landmarks:( NEW) Lots of fun things to use with your students!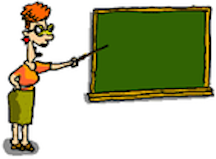 Teaching Ideas!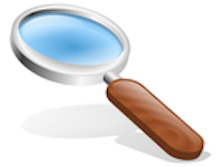 Webquests!


(New: Sample Iditarod Webquest!)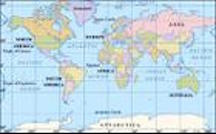 Geography Activities
Purpleannie's Travels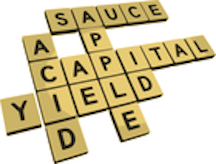 wpclipart.com
Crossword Puzzles!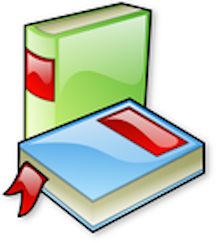 Short Reads of interest
Dive into Career Choices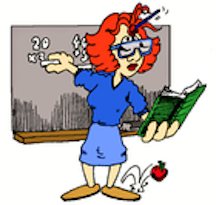 Teaching Tips A-Z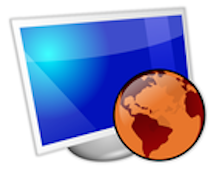 Great websites!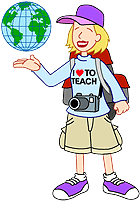 Mrs. Waffenschmidt


`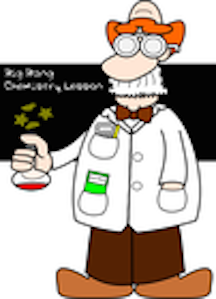 wpclipart.com

Science Fun!


`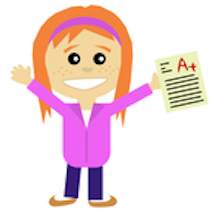 P.R.A.I.S.E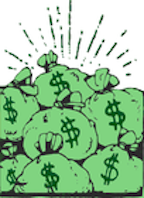 MONEY, MONEY, MONEY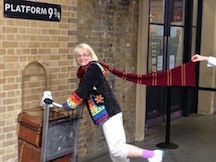 Gail's Glimmerings
Mail Gail:


Gail Hennessey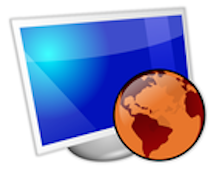 WEBSITES of INTEREST:


History For Kids

Tween Tribune-News Stories for Student

DogoNews: Fodder for Young Minds

Time for Kids-Around the World

WPClipart.com

OpenClipart.com

BBC Website for Kids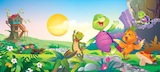 Purple Turtle EBOOKS!
Check out:

Award winning site for April 2008!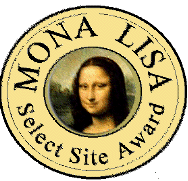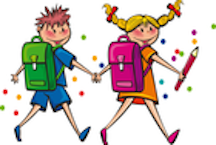 Free JavaScripts provided
by The JavaScript Source
Check out this day in History: Click here: http://www.nytimes.com/learning/general/onthisday
FOLLOW ME ON TWITTER!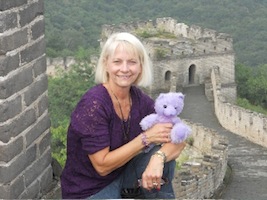 Welcome to My Website for Educators!
Teach PEACE and TOLERANCE
"If I can not do great things, I can do small things in a great way."Martin Luther King
Try doing an act of kindness for someone, today!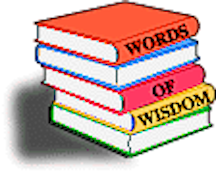 "Remember no one can make you feel inferior without your consent."
Eleanor Roosevelt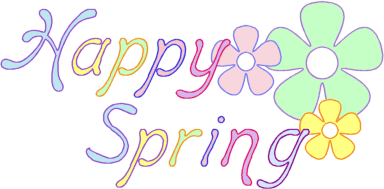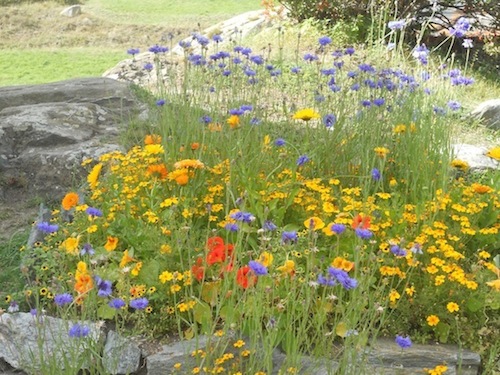 Highlighted Resources for APRIL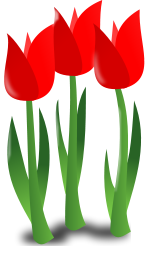 1. Learn about the history of Earth Day and, our planet, EARTH, with this informative web quest. There are 15 web questions as well as comprehension questions and a Did You Know? fun fact section. The teacher page includes extension activities, the key, and additional links. Earth Day! A Webquest

2. Learn about the history of Arbor Day and TREES with this webquest.There are 11 web questions, a Did You Know? section, comprehension questions and a teacher section with keys, additional links and lots(11 extension activities):Arbor Day: A Webquest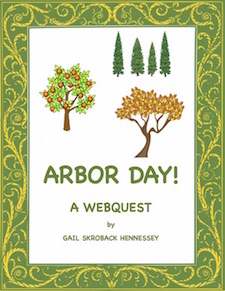 3. Geographical web quest which introduces kids to the continent of Antarctica. Great for around Earth Day! There are 10 web quests(with lots of information in the questions), 14 Did You Know? facts, comprehension questions(including several "thought question"), a teacher page with a number of extension activities, additional links and key: Antarctica, A Webquest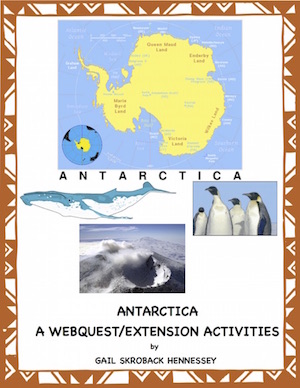 4. Geographical web quest which introduces kids to the region of the Earth known as the Arctic. Great for around Earth Day! There are 14 web quests(with lots of information in the questions), Did You Know? facts, comprehension questions(including several "thought question"), a teacher page with a number of extension activities, additional links and key: Arctic, A Webquest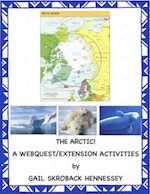 5. With spring, comes the sprouting of tulips. Tulips have a very interesting history. Sharing information about the history of the tulip is a great way to show kids that EVERYTHING has a history. Reading passage, Did You Know? fun facts, comprehension questions, Map-skill activity, Teacher page with extension activities and key: The History of Tulips: A Reading Passage/Extension Activities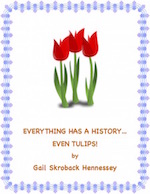 6.Learn lots of fun facts with this Exploring the Ocean Blue: A Web quest.There are 9 informative web questions. Fun Facts, comprehension questions,extension activities,links. Exploring the Ocean Blue: A Webquest
7. William Shakespeare's Birthday is April 23. Considered to be the greatest writer of the English language, learn about William Shakespeare with this fun/informative Reader's Theater Script.The fun/informative play uses the format of Shakespeare being a guest on a talk show and the studio audience asks questions about his life. Part of my Ms. Bie Ografee's Talk Show Series. Also includes: Comprehension/Did You Know?section, LOTS of extension activities/links/key:William Shakespeare: A Reader's Theater Script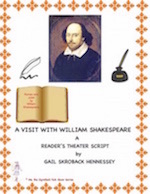 8. Rachel Carson, a Reader's Theater Script, a great activity to use around Earth Day!The fun/informative play uses the format of Rachel Carson being a guest on a talk show and the studio audience asks questions about her life. Part of my Ms. Bie Ografee's Talk Show Series. Also includes: Comprehension/Did You Know?section, LOTS of extension activities/links/key: Rachel Carson, A Reader's Theater Script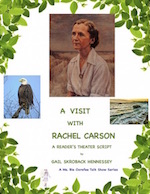 9. On April 30, 1803 the United States bought the Louisiana Territory from France for $15 million. Learn about the Louis and Clark Expedition with this Webquest:Lewis and Clark Expedition: A Webquest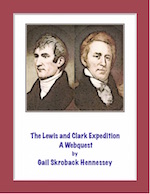 10. April 24th is The Library of Congress Day. The Library of Congress, called our "Nation's Library", has over 33 million books. There are also over 12.5 million photographs and 6 million pieces of sheet music! Learn more about the Nation's Library with this fun and informative webquest.Library of Congress: A Webquest


11. This month in April(1861), the Civil War began. Check out this web quest on the Civil War.Civil War: A Webquest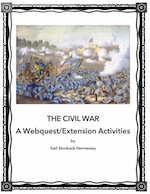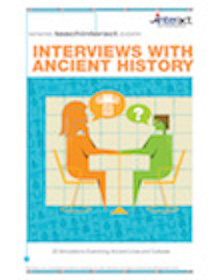 NEW:Twenty Reader's Theater Scripts(Biographies in Ancient History)published by Social Studies School Services:Check it out:Gail's Latest Book
Check out my new series of Children's Books!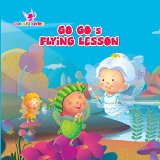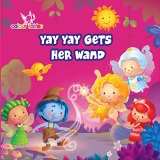 Colour Fairies: Go Go's Flying Lesson
Colour Fairies: Yay Yay Gets Her Wand
You can find my Aadarsh Publishing books at Amazon.com($2.99 each)Amazon.com
Check out my video interview at TES.com:Featured Author, Gail Hennessey

Visit Rachel Lynette's Minds in Bloom Blog to see my Guest Blog,"Got A Minute,Three or Five?"(Tips for things to do when you a few minutes of class time).Click here:Minds-in-Bloom.com
EXCITING NEWS: My SECOND Purple Turtle Story was made into a cartoon.Click here to watch:Purple Turtle and the Safari Adventure Purple Turtle Story, Purple and the Cupcakes, was made into an animated cartoon! Check it out here:Purple Turte and the Case of the Missing Cupcakes!
My latest CLIPART! THINGY LETTERS!Lots of Fun...From Utah to Colorado, to New York to New Jersey and around the my home and inside my garage, once I started I saw letters of the alphabet all around me! Use my THINGY letters to have kids write spelling words, vocabulary words, to make Mother's Day/Father's Day cards or as an art activity! Have students try and guess what some of the THINGY Letters are.(also have Black/White option).CLICK HERE!
THINGY LETTERS!(clipart)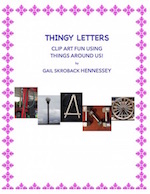 Check out my Pinterest page to see all my resources in one easy place!Click here to learn more:Gail's Social Studies Emporium(and More)
My Latest Reader's Theater Scripts:Go to the link and click "Preview" to see a sample of the Reader's Theater Script you may find of interest:George Washington Carver: The Peanut ManJacques Cousteau, A Reader's Theater Script
William Shakespeare
<Bessie Coleman,Aviator
Marian Anderson
Leonardo da Vinci,"Renaissance Man!"
Michelangelo!The Bus Ride That Changed History(A Visit with Rosa Parks)McSean, the Leprechaun, A Reader's Theater Script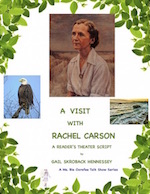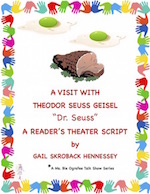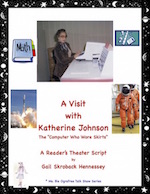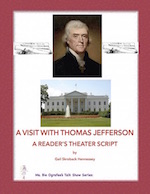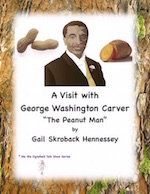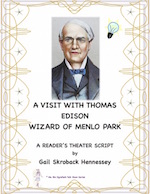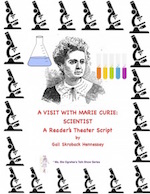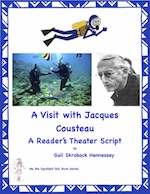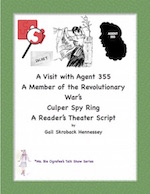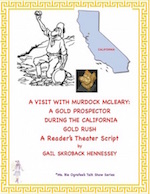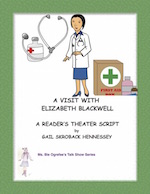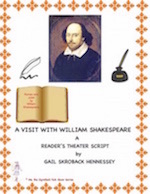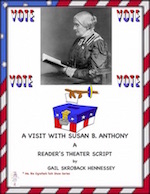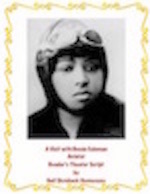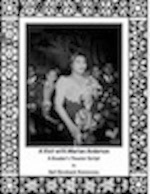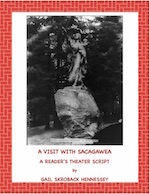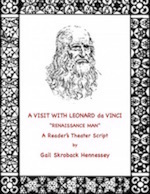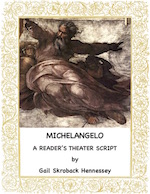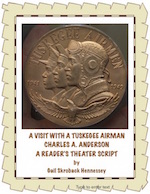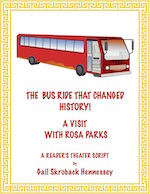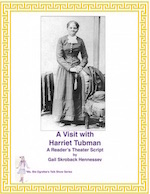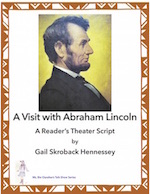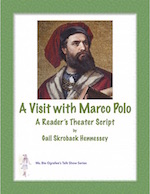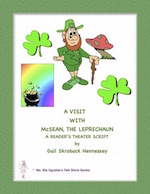 PLEASE TAKE A MOMENT AND SIGN MY GUESTMAP. I'D LOVE TO SEE WHERE MY VISITORS CALL HOME! Click on the GLOBE ICON on the left to open the map.
LOOK!
I remember the saying "Sticks and stones may break your bones but names can never hurt you". Personally, I never thought this to be true. Words are very powerful and negative words can hurt-a lot! Each day, thousands of young people experience some sort of bullying, either in words and/or actions. These two sites have great resources which might be of help to classroom teachers, parents and young people:
Stop Bullying!

Click here to learn more about Anti-Bullying Activities to use in the classroom.Stand up to Bullying!

To any young people visiting my website. Please,if you are being bullied, seek help...SPEAK TO AN ADULT today!And, if you SEE something that looks like bullying-SAY something to an adult!
IN THE NEWS TODAY: 4/21/2017:
Archaeologists working near the city of Luxor, Egypt, have made a discovery of eight mummies. The mummies were found in wooden coffins decorated with drawing in many different colors.Along with the mummies, archeologists found one thousand tiny figurines. It is believed that the tombs containing the mummies may be over 3500 years old.

Photograph from cnn.com
Did you ever start digging a hole and say that you planned to "dig to China"? Scientists at the Japan Agency for Marine-Earth Science and Technology are planning on digging a very deep hole. They hope to drill through the crust of the Earth and reach its mantle! If successful in their efforts, it would make history. No one has yet been able to dig that deep. The Earth's mantle is its molten rock section, making up almost 80% of the Earth's size. The drilling will take place in the Pacific Ocean. Three possible site areas include near the coast of Mexico, Hawaii or Costa Rica. It will take a LOT of effort to first drill down 2.5 miles to reach the ocean floor and then, another almost 4 miles to get to the Earth's mantle. Scientists hope to learn more about the make-up of the Earth's mantle as well as learn better earthquake and volcano detection.The plan is to start the drilling near 2030.

Illustration from wpcilipart.com
A settlement dating back 14,000 years has been found in British Columbia, Canada. Dating back to the Ice-Age, the discovery is one of the oldest ever found in North America. The discovery was made on Triquet Island. For many years, the native people on the island had past down the story of ancient ancestors who had lived on the island. Archaeologists have unearthed fishing hooks and several simple hand tools. Just imagine, the settlement is much older than the building of the Great Pyramid of Egypt!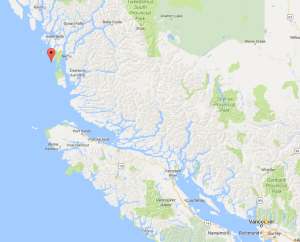 Illustration from cbc.ca
Marc Beaumont,of Great Britain, plans to cycle AROUND the world! He also hopes to successfully complete this task in 80 days. Perhaps, you have read Jules Verne's book, "Around the World in 80 Days", about a man that makes a journey around the world using many different types of transportation. This won't be the first time Beaumont has taken an around the world bike journey. He set a record of 194 days back in 2008, when he completed a 18,000 miles bike ride. Since then, others have broken his record. At this time, the current record for cycling around the world is 123 days. Beaumont, who hopes to start his adventure on July 2nd,says he will need to cover about 240 miles per day to achieve his goal.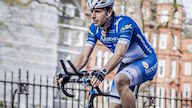 Photograph from bbc.com
To make the shipping route around the Stad peninsula safer,the country of Norway plans to build the world's first tunnel for ships! With extremely harsh weather conditions, travel in the area is dangerous and increases travel time for ships waiting out storms to pass through the region. The proposed tunnel will be 1.05 miles long, 121 ft. tall and 87 ft. wide. The tunnel will be one way and alternate during the day. It will allow up to 100 ships per day to pass through the tunnel but estimates are that about 19 ships a day will go through the tunnel. The proposed tunnel may get underway in 2018.

Illustration from:newatlas.com

Scientists have found a whopper of a dinosaur footprint in northwestern Australia. It may be the largest dinosaur footprint ever found. The 5ft 9 in. print is as big as an adult man and dates back 140 million years. Paleontologists, scientists that study dinosaurs, say the footprints belong to a herbivore(plant eater)called a sauropod. Sauropods had longnecks,four legs and very tiny heads.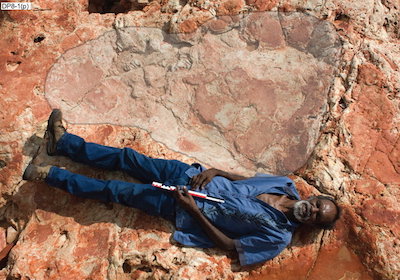 Photograph from HuffingtonPost.com

For all those who wear eyeglasses,imagine not needing to purchase a new pair of lenses when your prescription changes. Engineers at the University of Utah think that day is coming. A lenses has been developed that changes automatically! The new lenses don't use plastic but a type of colorless liquid, glycerin, contained in a rubber-like membrane. The frames contain a rechargeable battery. Using computer technology, the user inputs their prescription into a smartphone app. A Bluetooth connection measures the eye prescription and instantly updates the eyeglass lenses. Unfortunately, the current eyeglasses using this hi-tech technology aren't very attractive. However, it is expected that within three years a more marketable version will be available.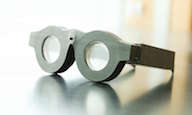 Photograph from neatorama.com
PAST NEWS STORIES
Click here:Past News Stories

"The school is the last expenditure upon which America should be willing to compromise."FDR
"If a man empties his purse into his head, no man can take it away from him. An investment in knowledge always pays the best interest."(Ben Franklin)
"You must be the change you want to see in the world."(Mahatma Gandhi)
"School is a building that has four walls-with tomorrow inside."(Lon Watters)
"We know the future will outlast all of us, but I believe that all of us will live on in the future we make."(Senator Ted Kennedy)
"The purpose of life is a life of purpose." (Robert Byrne)
"The purpose of life is to amount to something and have it make some difference that you lived at all."(Dear Abby)

Special thanks to EducationWorld for letting me use this image of my "alter ego" as Mrs. "Waffenschmidt!

About Gail:

I have retired from teaching after 33 1/2 years in the classroom. Of that time, I taught Grade 6 Social Studies teacher for 31 1/2 years.I earned my BA in early secondary education with a concentration in social studies from SUNY Oneonta, New York, and my MST in social studies education from Binghamton University in New York. In 1988, I was awarded the Outstanding Elementary Social Studies Classroom Teacher of the Year Award from the New York State Council for the Social Studies. Additionally, in 1988, I was also awarded the Outstanding Elementary Social Studies Teacher of the Year Award by the National Council for the Social Studies.

My work has appeared in most children's publications including:
Appleseeds,Scholastic's Super Science,Scholastic's Science World, Highlights for Children, National Geographic World, Ranger Rick, Cobblestone, Faces, Muse Magazine,Contact Kids, US Kids,Action Magazine(Scholastic),Girls' Life,Boys' Life,American Girl, Instructor,Creative Classroom,Middle Years,Time for Kids,Scholastic News,Scholastic News Zone, Time for Kids , Ask Magazine, Dig, Calliope, Cobblestone, FACES, Studies Weekly, Glo Adventurer, and more.




---