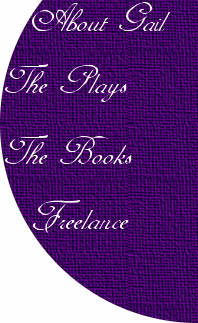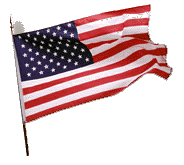 Remember Our Soldiers

Click Here for catalog:
Social Studies School Service/Resources for Teachers, Parents,counselors,more!

EbooksClick here for EBooks by Social Studies School Service!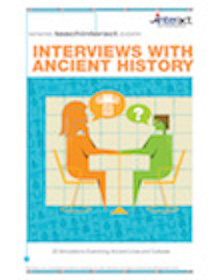 NEW:Reader's Theater Scripts(Biographies in Ancient History):
Reader's Theater Scripts (Biographies in US History)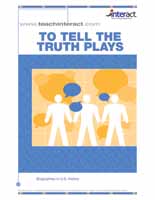 Click here to learn more:
Teachinteract.com

Materials for experiential,active learners
NEW! Is That FAKE News?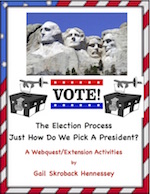 Just How Do We Elect A President?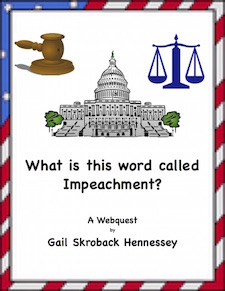 Just What is this word called IMPEACHMENT?

Anti-Bullying Resources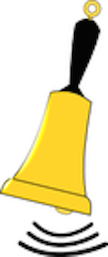 Need a quick activity?
Bell Ringers!

In the News!
Updated regularly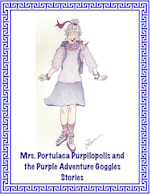 Mrs. Portulaca Purpilopilis
and the Purple Adventure Goggles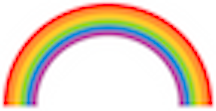 New:The COLOR GAMES!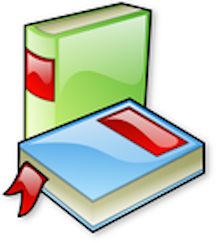 The Wooden Cookie Box Story The Wooden Cookie Box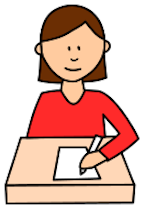 DBQ Activities!


Facts to Wow your Friends!

Calendar Specific Resources!NEW

World Landmarks:( NEW) Lots of fun things to use with your students!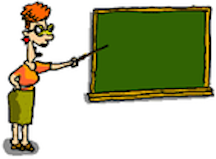 Teaching Ideas!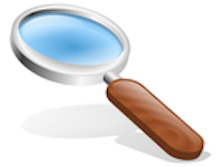 Webquests!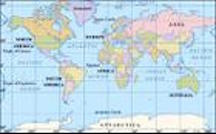 Geography Activities

Geography Ideas! NEW
Purpleannie's Travels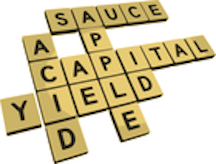 wpclipart.com
Crossword Puzzles!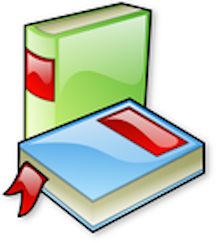 Short Reads of interest
Dive into Career Choices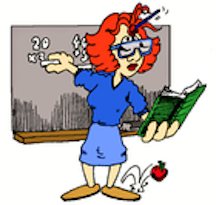 Teaching Tips A-Z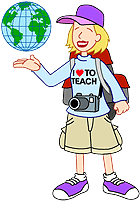 Mrs. Waffenschmidt


`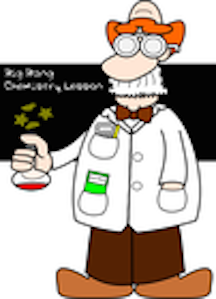 wpclipart.com

Science Fun!


`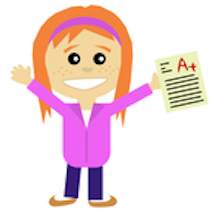 P.R.A.I.S.E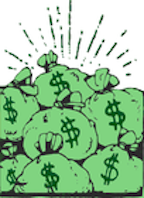 MONEY, MONEY, MONEY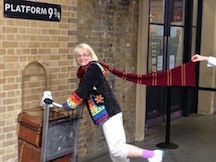 Gail's Glimmerings
Mail Gail:


Gail Hennessey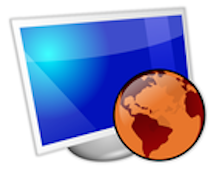 WEBSITES of INTEREST:


History For Kids

Tween Tribune-News Stories for Student

DogoNews: Fodder for Young Minds

WPClipart.com

OpenClipart.com

BBC Website for Kids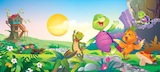 Purple Turtle EBOOKS!
Check out:

Award winning site for April 2008!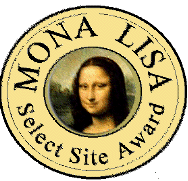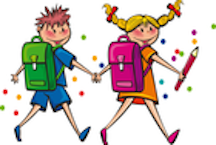 Free JavaScripts provided
by The JavaScript Source
FOLLOW ME ON TWITTER!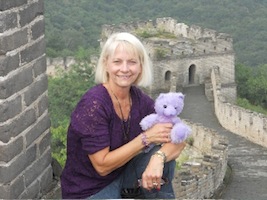 Welcome to My Website for Educators!
Teach PEACE and TOLERANCE
"If I can not do great things, I can do small things in a great way."Martin Luther King
Try doing an act of kindness for someone, today!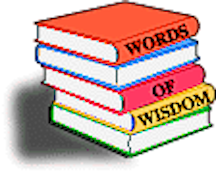 "Remember no one can make you feel inferior without your consent."
Eleanor Roosevelt
PLEASE TAKE A MOMENT AND SIGN MY GUESTMAP. I'D LOVE TO SEE WHERE MY VISITORS CALL HOME! Click on the GLOBE ICON on the left to open the map.
Animated picture from: animatedimages.org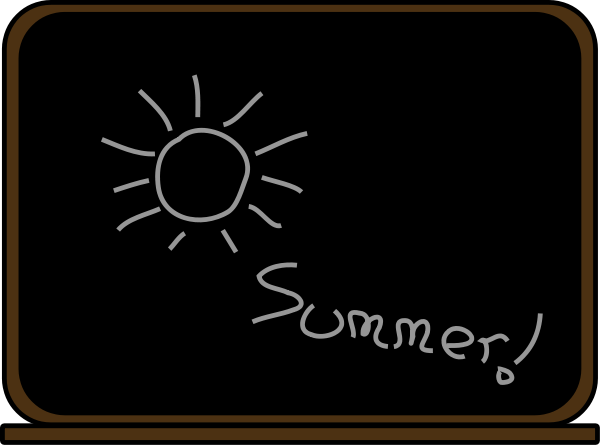 For those of you going on summer break, I wish you a relaxing and fun summer. IF you are teaching summer school or in other areas of the world where you are still in school in June, July and August, please stop by my website for teachers/ Kids, which I will continue to update with news and resources throughout the summer.
FREEBIES for JUNE!
World Oceans Day is June 8th. Use this Interactive Notebook Activity to get the discussion of our oceans started.
July is Ice Cream Month. Ice Cream Fun Facts: Ice Cream Fun Facts

National Aviation Day is August 19th. Airplane fun Facts:Airplane Fun Facts



World Elephant Day is August 12th: Elephant Fun Facts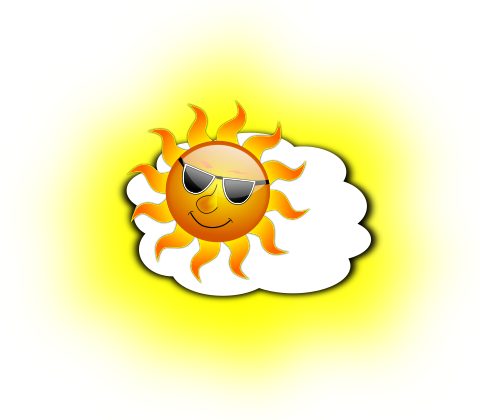 Highlighted Resources for June:



Looking for some reading passages that you can use with your students which focus on the world around them? Want to introduce kids to economic education with the school year winding down? Check out these highlighted resources.

1. Learn about the Great Wall of China with this informative reading. Also included are 10 Did You Know? facts about the Great Wall, ten comprehension questions, a teacher page with extension activities, additional links and the key.Great Wall of China


2. About one page of reading, discussion questions and extension activities all help students learn some informative facts about famous world landmarks in the world. This reading is on the the Taj Mahal! Taj Mahal


3. With writing in the content area, the short activities can also be a positive addition to Language Arts classes, too! About one page of reading, discussion questions and ex
4. Learn about some of the famous landmarks around the world. This web quest includes: Uluru Rock, Great Wall of China, Machu Picchu, Mt. Everest, Dead Sea, Rock of Gibraltar, Great Pyramid, Suez Canal. Stonehenge, Sahara Desert,Abu Simbel, Easter Island and Angkor Wat. There are comprehension questions and several extension activities. World Landmarks,A Webquest


5. Learn about Uluru. This reading is on Ayers Rock(Uluru):Ayes Rock(Uluru),a Reading Passage


6. My color games are great end of the year activities: I have games for purple, green, red, orange, yellow and blue. Check out this one: The Purple Game: Test your Knowledge about all things PURPLE: Purple Game


7. World Oceans Day is June 8th. Check out this internet activity on Exploring the Ocean Blue:Oceans, A Webquest"

Also, check out this Reader's Theater Script on Jacques Cousteau.Jacques Cousteau, A Reader's Theater Script

8. Everything has a History, even Pretzels: Great end of year reading activity. Use this reading passage to show students that everything has a history, even pretzels! The resource includes a reading passage, a Did You Know? section of fun facts about pretzels. For example: Baldies are what saltless pretzels are called! Everything Has a History,Even Pretzels! Reading Passage


9. History of Candy. Show your students that even candy has a history! Learn facts including marshmallows date back to 2000 BC and King Tut's Tomb contained licorice. Several additional resources and extension activities, too. Skills include:reading for information and using research/computer skills.Everything Has A History, Even Candy


10. The Global Games are coming this summer. Show kids that even sports has a history, including soccer(known to most of the world as football) with this internet activity.History of Soccer(Football and the 2018 Games)

Additionally, learn about the host country of Russia with this web quest.Russia: Country in Focus


11. I liked to do a short unit on being a good consumer during the last couple of weeks of school. My resource includes notes, activities, fun facts and links as well as two short quizzes. Grades 4 and up. Check out this resource:Economics for Kids!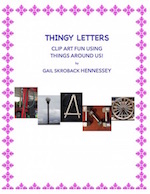 Use my THINGY letters to have kids write spelling words, vocabulary words or as an art activity! Have students try and guess what some of the THINGY Letters are.(also have Black/White option):ClipArt: Alphabet Thingy Letters!
Check out my new series of Children's Books!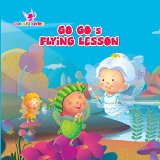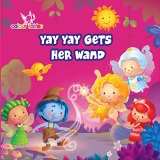 Colour Fairies: Go Go's Flying Lesson
Colour Fairies: Yay Yay Gets Her Wand
You can find my Aadarsh Publishing books at Amazon.com($2.99 each)Amazon.com
Check out my video interview at TES.com:Featured Author, Gail Hennessey

Check out my blog on Education World: Click here:EducationWorld Blogger


EXCITING NEWS: My SECOND Purple Turtle Story was made into a cartoon.Click here to watch:Purple Turtle and the Safari Adventure Purple Turtle Story, Purple and the Cupcakes, was made into an animated cartoon! Check it out here:Purple Turte and the Case of the Missing Cupcakes!
Check out my Pinterest page to see all my resources in one easy place!Click here to learn more:Gail's Social Studies Emporium(and More)


My Latest Reader's Theater Scripts:Go to the link and click "Preview" to see a sample of the Reader's Theater Script you may find of interest:
William Shakespeare
Bessie Coleman,Aviator
Marian Anderson
Leonardo da Vinci,"Renaissance Man!"
Michelangelo!
The Bus Ride That Changed History(A Visit with Rosa Parks)
McSean, the Leprechaun, A Reader's Theater Script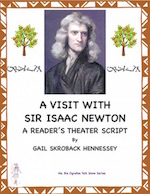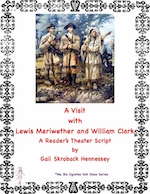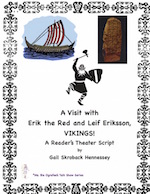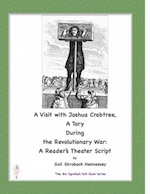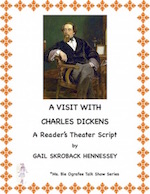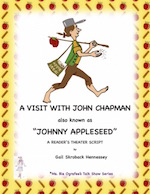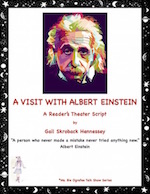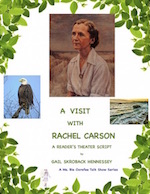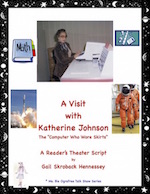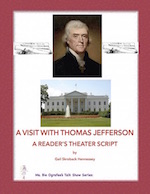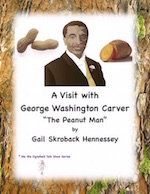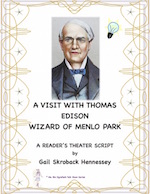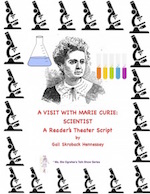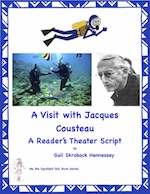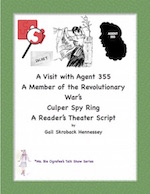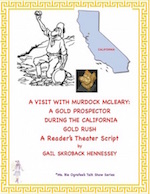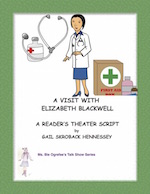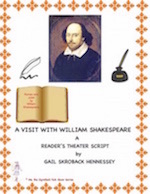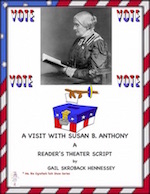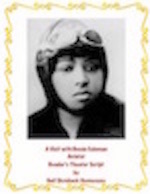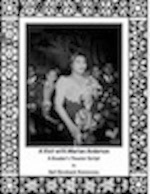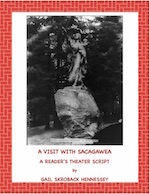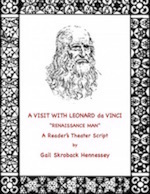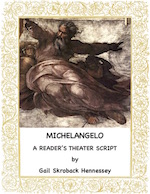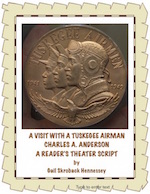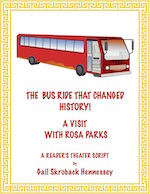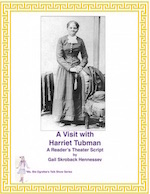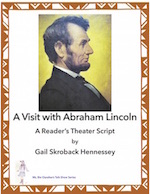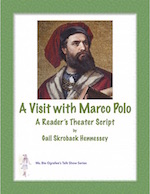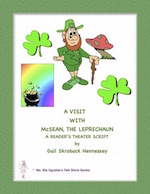 PLEASE TAKE A MOMENT AND SIGN MY GUESTMAP. I'D LOVE TO SEE WHERE MY VISITORS CALL HOME! Click on the GLOBE ICON on the left to open the map.
LOOK!
I remember the saying "Sticks and stones may break your bones but names can never hurt you". Personally, I never thought this to be true. Words are very powerful and negative words can hurt-a lot! Each day, thousands of young people experience some sort of bullying, either in words and/or actions. These two sites have great resources which might be of help to classroom teachers, parents and young people:
Stop Bullying!

Click here to learn more about Anti-Bullying Activities to use in the classroom.Stand up to Bullying!

To any young people visiting my website. Please,if you are being bullied, seek help...SPEAK TO AN ADULT today!And, if you SEE something that looks like bullying-SAY something to an adult!
IN THE NEWS TODAY:6/19/2018:
There could be a sixth branch of the U.S. Military. President Trump wants to add a Space Force. There are currently five branches of the armed forces(Army, Marine Corps, Navy, Air Force and Coast Guard). The last branch added was the Air Force, back in 1947. At this time, issues about space are under the U.S. Air Force. A Space Force would have to be approved by Congress,where there currently isn't overwhelming support for a Space Force.What do you think?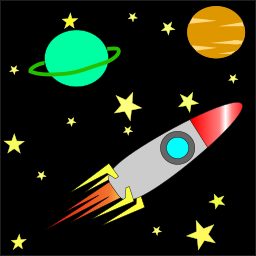 President Donald Trump held an historic meeting on June 12th. It is the first time an American President has met with a leader of North Korea, known as the Hermit Kingdom. North Korea's current leader is Kim Jong Un. Previous U.S. presidents have never agreed to such a meeting with North Korea's past dictators, father and grandfather,of Kim Jong Un.The meeting took place in the country of Singapore. Discussion focused on settling the tensions between the countries. Do you think it is a good idea to sit down with people with whom you disagree?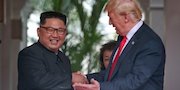 Photograph from businessinsider.com

We are using TOO much plastic each and every day. Scientists say plastic takes about 450 years to decompose, if it actually does. Much of our plastic waste ends up in our oceans. Marine life is threatened by plastic floating in the waters. Many sea creatures think the plastic is food as it looks like floating jellyfish. Sadly, there was a story this week that shows the effects of plastic. In Thailand,a pilot whale beached itself and died. A veterinary team tried to determine what had caused the death of the whale. Inside its body, the cause was plain to see. The whale had 80 plastic bags inside its stomach or 18 pounds of plastic. With all that plastic in the whale's stomach, it was very difficult for the whale to eat REAL food and get needed nutrition. Recently a sperm whale was found on a beach in Spain. It,too, had died form eating 64 pounds of plastic! Make a list for just a day for all the plastic you touch. We all need to make a conscious effort to lessen our plastic use!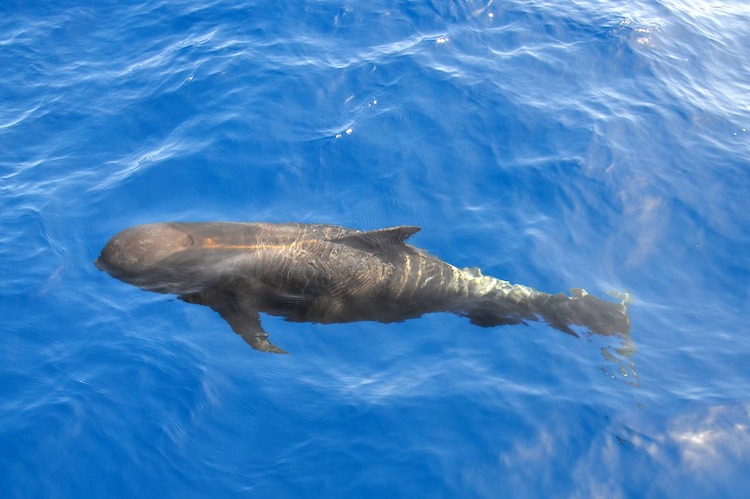 Photograph from pixabay
During Hurricane Sandy, back in 2012, a For Sale sign went missing from a home near the New Jersey shore. This week, the sign has been found on a beach in Bordeaux, France. The battered sign had traveled 3595 miles! It is estimated the For Sale sign, measuring18 by 24 inches and one inch thick, actually may have traveled across the Atlantic Ocean more than once. It is believed the sign bobbed along the ocean at about seven miles per day.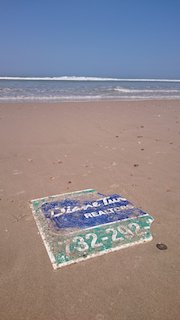 Photograph from NYTimes.com

Summer time and ice cream go together. Unfortunately, warm days means ice cream melts.Scientist in Bolivia think they may have found a way to slow down the melting process of ice cream. It involved bananas! Cellulose fiber from the waste of the banana plant, specifically the stalk which bunches of bananas grow, when added to ice cream, seems to slow down the melting of ice cream. Researchers say the fibers are odorless and tasteless so it will not effect your yummy ice cream. Hurray!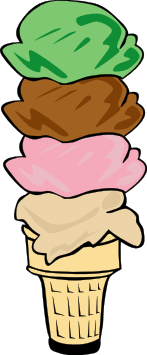 Illustration from openclipart.org

You are sitting in a restaurant and a server brings over a glass of water and drops a plastic straw next to the glass. Any idea how many plastic straws are thrown away in the USA every day? It is estimated the number is 500 million(yes, a day). Think 125 school buses filled with straws! Many of these straws find there way into our oceans. In 2015, a video showed a sea turtle with a plastic straw lodged into its nostril! Different groups are saying something should be done about these narrow pieces of plastic. Straws are one of the most common pieces of plastic found along our beaches.Think enough plastic straws to wrap around the Earth 2 1/2 times.That's how many straws are used just in the USA every year. McDonalds Corp, this month has changed to paper straws and only are given out if a customer asks for a straw. Alternatives to paper include switching to bamboo straws. Miami, Seattle, Davis, San Louis Obispo, and Malibu are cities moving away from plastic straws being used in their cities. Walt Disney World's Animal Kingdom has banned straws as has Smithsonian Institution museums. Some national parks including the Grand Canyon have switched back to paper straws in dispensers. This week,Vancouver became the first major Canadian city to impose a plastic straw ban in restaurants starting next fall. Next year, Scotland plans to be rid of plastic straws. Taiwan is working on a ban, too. Some people are concerned about banning plastic straws. Hot liquids can't be used with a paper straw. Some people with disabilities need the help that a straw provides. What do you think?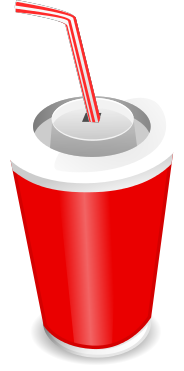 PAST NEWS STORIES
Click here:Past News Stories

"The school is the last expenditure upon which America should be willing to compromise."FDR
"If a man empties his purse into his head, no man can take it away from him. An investment in knowledge always pays the best interest."(Ben Franklin)
"You must be the change you want to see in the world."(Mahatma Gandhi)
"School is a building that has four walls-with tomorrow inside."(Lon Watters)
"We know the future will outlast all of us, but I believe that all of us will live on in the future we make."(Senator Ted Kennedy)
"The purpose of life is a life of purpose." (Robert Byrne)
"The purpose of life is to amount to something and have it make some difference that you lived at all."(Dear Abby)

Special thanks to EducationWorld for letting me use this image of my "alter ego" as Mrs. "Waffenschmidt!

About Gail:

I have retired from teaching after 33 1/2 years in the classroom. Of that time, I taught Grade 6 Social Studies teacher for 31 1/2 years.I earned my BA in early secondary education with a concentration in social studies from SUNY Oneonta, New York, and my MST in social studies education from Binghamton University in New York. In 1988, I was awarded the Outstanding Elementary Social Studies Classroom Teacher of the Year Award from the New York State Council for the Social Studies. Additionally, in 1988, I was also awarded the Outstanding Elementary Social Studies Teacher of the Year Award by the National Council for the Social Studies.

My work has appeared in most children's publications including:
Appleseeds,Scholastic's Super Science,Scholastic's Science World, Highlights for Children, National Geographic World, Ranger Rick, Cobblestone, Faces, Muse Magazine,Contact Kids, US Kids,Action Magazine(Scholastic),Girls' Life,Boys' Life,American Girl, Instructor,Creative Classroom,Middle Years,Time for Kids,Scholastic News,Scholastic News Zone, Time for Kids , Ask Magazine, Dig, Calliope, Cobblestone, FACES, Studies Weekly, Glo Adventurer, and more.




---