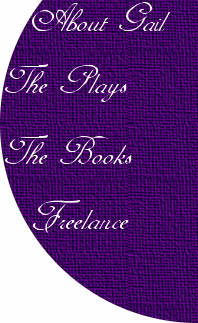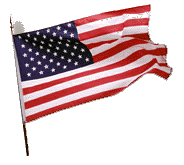 Remember Our Soldiers

Click Here for catalog:
Social Studies School Service/Resources for Teachers, Parents,counselors,more!

EbooksClick here for EBooks by Social Studies School Service!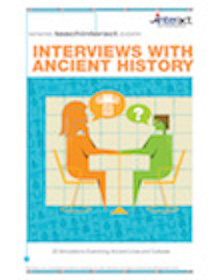 NEW:Reader's Theater Scripts(Biographies in Ancient History):
Reader's Theater Scripts (Biographies in US History)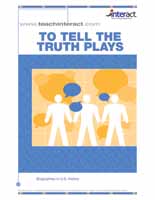 Click here to learn more:
Teachinteract.com

Materials for experiential,active learners
NEW! Is That FAKE News?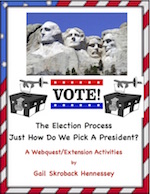 Just How Do We Elect A President?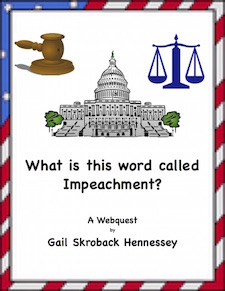 Just What is this word called IMPEACHMENT?

Anti-Bullying Resources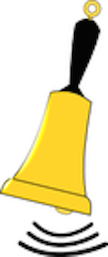 Need a quick activity?
Bell Ringers!

In the News!
Updated regularly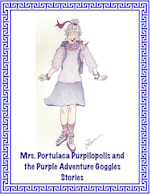 Mrs. Portulaca Purpilopilis
and the Purple Adventure Goggles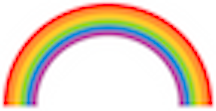 New:The COLOR GAMES!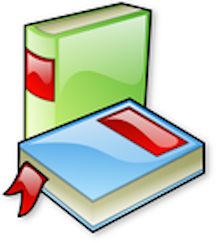 The Wooden Cookie Box Story The Wooden Cookie Box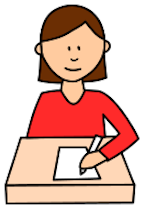 DBQ Activities!


Facts to Wow your Friends! NEW:Turkey Facts, Pilgrim Factoids,Rockefeller Center TreeFacts

Calendar Specific Resources!NEW

World Landmarks:( NEW) Lots of fun things to use with your students!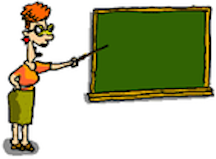 Teaching Ideas!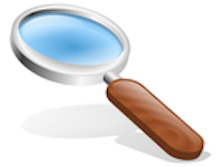 Webquests!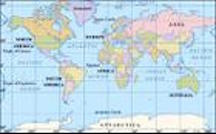 Geography Activities

Geography Ideas! NEW
Purpleannie's Travels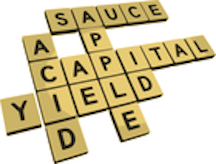 wpclipart.com
Crossword Puzzles!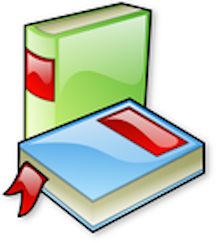 Short Reads of interest
Dive into Career Choices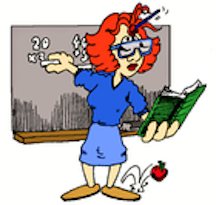 Teaching Tips A-Z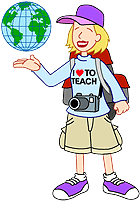 Mrs. Waffenschmidt


`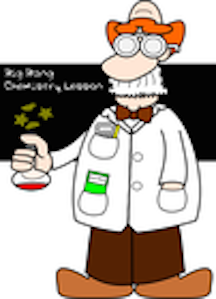 wpclipart.com

Science Fun!


`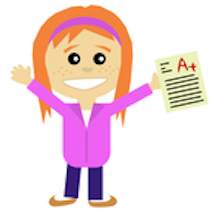 P.R.A.I.S.E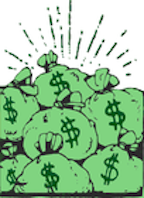 MONEY, MONEY, MONEY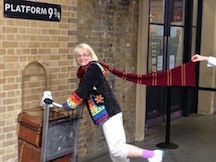 Gail's Glimmerings
Mail Gail:


Gail Hennessey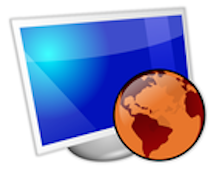 WEBSITES of INTEREST:


History For Kids

Tween Tribune-News Stories for Student

DogoNews: Fodder for Young Minds

WPClipart.com

OpenClipart.com

BBC Website for Kids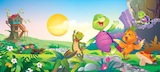 Purple Turtle EBOOKS!
Check out:

Award winning site for April 2008!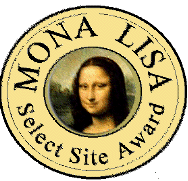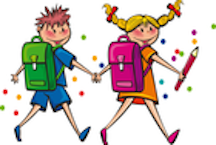 Free JavaScripts provided
by The JavaScript Source
Check out this day in History: Click here: http://www.nytimes.com/learning/general/onthisday
FOLLOW ME ON TWITTER!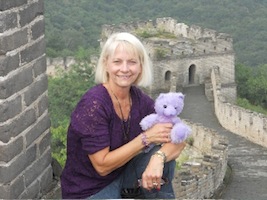 Welcome to My Website for Educators!
Teach PEACE and TOLERANCE
"If I can not do great things, I can do small things in a great way."Martin Luther King
Try doing an act of kindness for someone, today!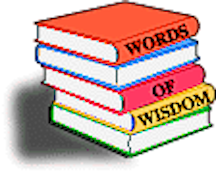 "Remember no one can make you feel inferior without your consent."
Eleanor Roosevelt
PLEASE TAKE A MOMENT AND SIGN MY GUESTMAP. I'D LOVE TO SEE WHERE MY VISITORS CALL HOME! Click on the GLOBE ICON on the left to open the map.
Animated picture from: animatedimages.org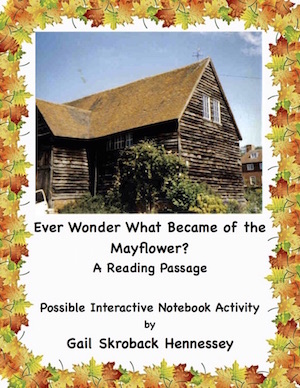 With Thanksgiving approaching,this reading passage may be of interest:What happened to the Mayflower? A Reading Activity(FREE!)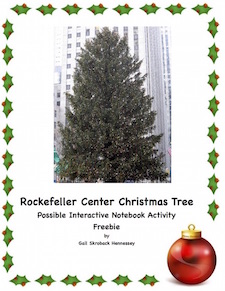 Learn about the History of the Rockefeller Christmas Tree(FREE):History of the Rockefeller Center Christmas Tree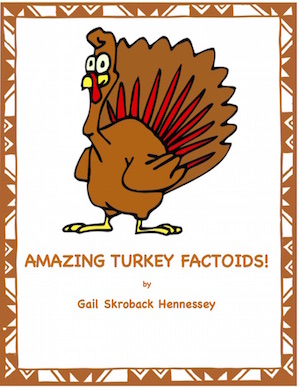 Click here for FREE Factoids about Turkeys!Turkeys! Amazing Turkey Facts(Possible Interactive Notebook Activity)
Highlighted Resources for NOVEMBER: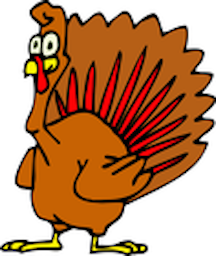 1. Orange Game:Looking for a Friday activity? Something for your students to do with a substitute or following testing time? Maybe you'd like a learning challenge for over the summer months.Check out my ORANGE Game. There are 24 statements and several extensions. This resource challenges kids about their knowledge of all things ORANGE. Great for a fall activity! I also have other Color Games: RED, GREEN, BLUE , PURPLE and YELLOW. Orange Game!


2. Want a fun and informative activity to teach your students about the history of Thanksgiving?This webquest has ten informational text questions on the history of Thanksgiving(including the Macy's Day Parade). TURKEY facts,too! Thanksgiving and Turkeys, A Webquest


3. Learn about the Mayflower and the Pilgrims with this informative web quest!There are ten informative text web quests,extension activities,fun facts. Skills include:reading for information and using research/computer skills.Mayflower and Pilgrims: A Webquest


4. Pumpkin Webquest: Did someone say pumpkin pie? This 10 web question web quest has several comprehension questions(lots of extension activities). Great for LA classes,a fall activity, or for a substitute lesson! Pumpkins: A Webquest


5. A Ms.Bie Ograffee Reader's Theater Script, an interview with Love Brewster, a Pilgrim of Plymouth Colony.Love was an actual member of the 102 Pilgrims that came to America. He was about nine years old. The play includes info on Mayflower, first winter and Thanksgiving feast. Fun facts,Comprehension questions, extension activities, links: A Visit with Love Brewster, A Pilgrim(Reader's Theater Script


6. SAVE with this Native American Bundle Resource. Includes my Reader's Theater Script on Sacagawea and Sequoyah. It also includes my fun/informative web quest on Native Americans.(Overview of different Native American tribes,famous Native Americans in history, and contributions of Native Americans in arts, government, language and more!The Trail of Tears, shelters, contributions(i.e: hockey, lacrosse, ideas in government, words in English and more).Great for Native American Heritage Month(Nov).Native Americans: A Webquest


7. King Tut Day is November 4th. Learn about King Tut. Practice oral reading fluency in Language Arts with this biographical reader's theater on King Tut.Learn lots of cool facts about mummies and the discovery of King Tut's tomb. Comprehension/discussion questions/ extension activities,Great for informative text/listening standards.Great for a unit on ancient Egypt, around Halloween or as a fun/informative Friday activity:King Tut(A Reader's Theater Script



Use my THINGY letters to have kids write spelling words, vocabulary words or as an art activity! Have students try and guess what some of the THINGY Letters are.(also have Black/White option):ClipArt: Alphabet Thingy Letters!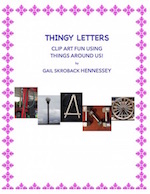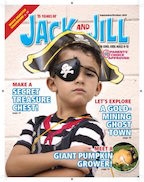 Check out my article, "Growing a Giant Pumpkin" in the September/October 2017 issue of Jack and Jill Magazine.
Check out my new series of Children's Books!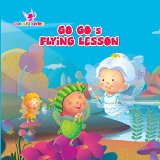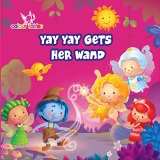 Colour Fairies: Go Go's Flying Lesson
Colour Fairies: Yay Yay Gets Her Wand
You can find my Aadarsh Publishing books at Amazon.com($2.99 each)Amazon.com
Check out my video interview at TES.com:Featured Author, Gail Hennessey

Read my,"Got A Minute,Three or Five?"(Ideas for When you Need a Quick Activity)Click here:EducationWorld Blogger


EXCITING NEWS: My SECOND Purple Turtle Story was made into a cartoon.Click here to watch:Purple Turtle and the Safari Adventure Purple Turtle Story, Purple and the Cupcakes, was made into an animated cartoon! Check it out here:Purple Turte and the Case of the Missing Cupcakes!
Check out my Pinterest page to see all my resources in one easy place!Click here to learn more:Gail's Social Studies Emporium(and More)
My Latest Reader's Theater Scripts:Go to the link and click "Preview" to see a sample of the Reader's Theater Script you may find of interest:
My Latest Reader's Theater Scripts:Go to the link and click "Preview" to see a sample of the Reader's Theater Script you may find of interest:Constitution: A Visit with James Madison, "Father of the Constitution: A Reader's Theater ScriptAlbert Einstein: A Reader's Theater ScriptGeorge Washington Carver: The Peanut ManJacques Cousteau, A Reader's Theater Script
William Shakespeare
<Bessie Coleman,Aviator
Marian Anderson
Leonardo da Vinci,"Renaissance Man!"
Michelangelo!The Bus Ride That Changed History(A Visit with Rosa Parks)McSean, the Leprechaun, A Reader's Theater Script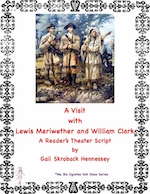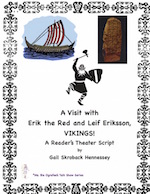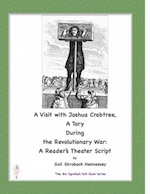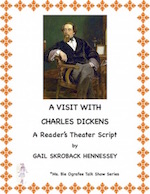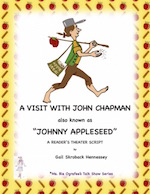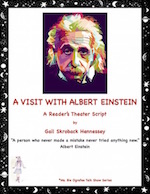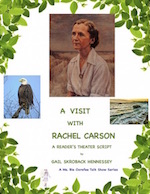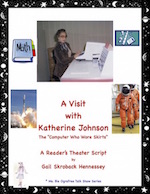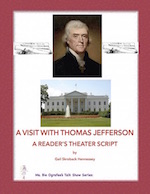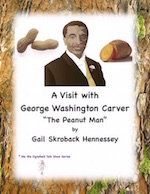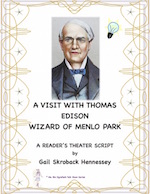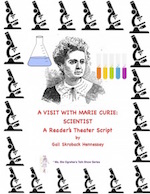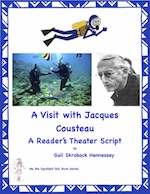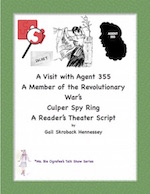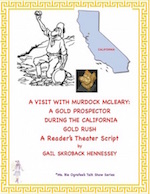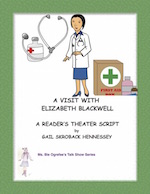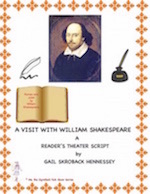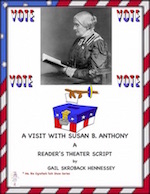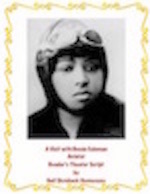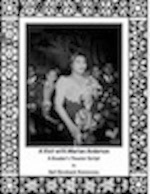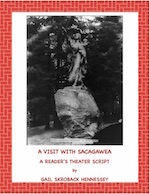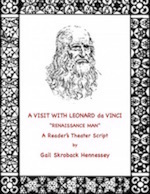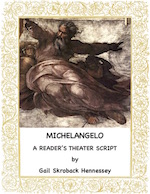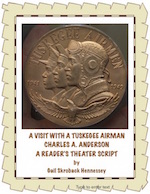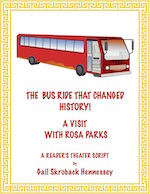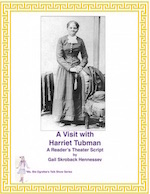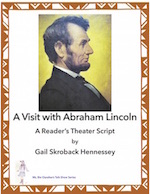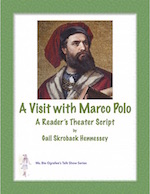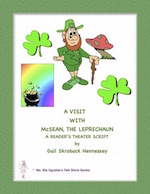 PLEASE TAKE A MOMENT AND SIGN MY GUESTMAP. I'D LOVE TO SEE WHERE MY VISITORS CALL HOME! Click on the GLOBE ICON on the left to open the map.
LOOK!
I remember the saying "Sticks and stones may break your bones but names can never hurt you". Personally, I never thought this to be true. Words are very powerful and negative words can hurt-a lot! Each day, thousands of young people experience some sort of bullying, either in words and/or actions. These two sites have great resources which might be of help to classroom teachers, parents and young people:
Stop Bullying!

Click here to learn more about Anti-Bullying Activities to use in the classroom.Stand up to Bullying!

To any young people visiting my website. Please,if you are being bullied, seek help...SPEAK TO AN ADULT today!And, if you SEE something that looks like bullying-SAY something to an adult!
IN THE NEWS TODAY: 11/17/2017:
The importing of elephant trophies has been banned in the United States for several years. Remains of elephants called "trophies" include elephant tusks,heads and feet. Now, President Trump wants to reverse the ban and allow such trophies to be brought into the United States from the African countries of Zambia and Zimbabwe. Elephants are endangered and it is feared that such a reversal will threaten the species' existence since more people will be able to hunt elephants and bring their "trophies" home. The US government agency, the U.S. Fish and Wildlife Service, says that lifting the ban will help to protect the species as money collected for animal hunters will go towards animal conservation. The Fish and Wildlife Service also announced similar trophies to be allowed for lions, another endangered species, whose trophies have been banned from importation into the United States. What do YOU think? Should the ban be lifted? What do you think of animal body parts being called "trophies"?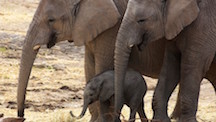 Photograph from marketwatch.com

Learn about elephants:Elephant Fun Facts(Free)

Atlas,a robot, who stands 5ft. 9 inches has learned to do something, some of you may do. He has managed to do a backflip! The 180 pound humanoid robot was created by Boston Dynamics. WOW! Check out Altas' backflip:Altas,the Robot, does a Backflip!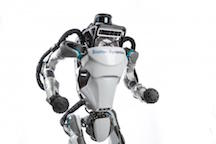 Photograph from Newsweek.com
A 75 ft. tall Norway Spruce has arrived in New York City where it will soon become the official Rockefeller Center Christmas tree. From State College in Pennsylvania, the tree will be lit with over 50,000 lights, on November 29th. Learn about the history of the Rockefeller Center tree at this link:History of the Rockefeller Center Tree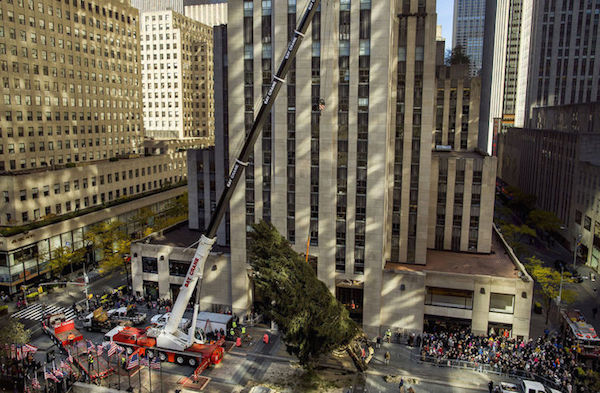 Photograph from oaoa.com
What might someone do with 100 colorful giant helium balloons? If you are adventurist Tom Morgan,you attach them to a lawn chair and see what happens. Think, Pixar's movie "Up". Last week, Morgan,who was securely fastened into the chair, managed to lift off the ground and float 15.5 miles over South Africa at a height of 8,000 ft. Morgan planned the balloon launch and studied the possibility of high winds and exploding balloons, both which would make a balloon floating, very danger. Morgan is hoping to organize the world's first helium balloon race.This news story is definitely a "do NOT try this at home".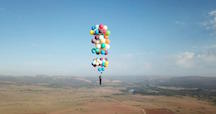 Photograph from cbsnews.com

The highest peak in North America is in the news. For 10,000 years, the native people of Alaska have called the mountain, Denali, from the Athabascan language. The word means "the high one". A prospector visiting the area, in 1896, came upon the mountain and named it Mt. McKinley, to honor an American President. For years, Mt. McKinley was its official name until President Barrack Obama, in 2015, determined it should be returned to its original name. Now, Donald Trump wants to change its name back to Mt. McKinley. The home state of McKinley was Ohio, and people in this state especially like the mountain being renamed for him. Most Alaskans want the name to stay Denali. What do you think about this issue?

Archaeologists digging at a site in Sogmatar,Turkey, have unearthed what is being called the world's oldest "toy car". Actually, the earthenware vehicle, a chair on wheels, is more of a chariot. The child's toy is approximately 5000 years old, making it the oldest toy ever found. It was discovered in a tomb of a little child, perhaps a child of one of the leaders of the city that is being uncovered. Previous to this discovery, a rattle dating back around 4000 years ago, was considered the oldest toy.
Photograph from ibtimes.co.uk
Changes are coming to the Boy Scouts of America which began in 1910. Next year,for the very first time, girls will be allow to join! The Boy Scouts believe that values including kindness, bravery and trustworthiness are important to both boys and girls. Beginning with club scouts small groups will remain single gender where larger groups can be either boy, girl or mixed gender. Girls will also be able to work toward achieving the highest level of the Boy Scouts, that of an Eagle Scout.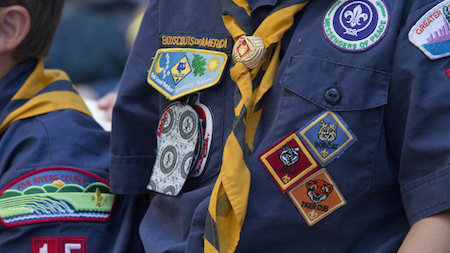 Photograph from npr.org
Sixty Years ago, (1957)the Russians launched a small satellite called sputnik into the Earth's orbit. It would be the start of what was called the "space race" between the USA and Russia(known as the USSR). Meaning "fellow traveler of the Earth", the sputnik would travel 18,000 mph in 96.2 minutes and transmitted radio signals back to Earth for about 21 days.Before it burned on reentry,it had clocked a distance of 43 million miles. In addition to creating an interest in space, the little 23 inch metal sphere,weighing 184 pounds, with four antennas,resulted in the U.S. government determining a need to spend more money in schools, specially in science and math.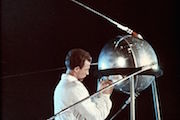 Photograph from space.com
PAST NEWS STORIES
Click here:Past News Stories

"The school is the last expenditure upon which America should be willing to compromise."FDR
"If a man empties his purse into his head, no man can take it away from him. An investment in knowledge always pays the best interest."(Ben Franklin)
"You must be the change you want to see in the world."(Mahatma Gandhi)
"School is a building that has four walls-with tomorrow inside."(Lon Watters)
"We know the future will outlast all of us, but I believe that all of us will live on in the future we make."(Senator Ted Kennedy)
"The purpose of life is a life of purpose." (Robert Byrne)
"The purpose of life is to amount to something and have it make some difference that you lived at all."(Dear Abby)

Special thanks to EducationWorld for letting me use this image of my "alter ego" as Mrs. "Waffenschmidt!

About Gail:

I have retired from teaching after 33 1/2 years in the classroom. Of that time, I taught Grade 6 Social Studies teacher for 31 1/2 years.I earned my BA in early secondary education with a concentration in social studies from SUNY Oneonta, New York, and my MST in social studies education from Binghamton University in New York. In 1988, I was awarded the Outstanding Elementary Social Studies Classroom Teacher of the Year Award from the New York State Council for the Social Studies. Additionally, in 1988, I was also awarded the Outstanding Elementary Social Studies Teacher of the Year Award by the National Council for the Social Studies.

My work has appeared in most children's publications including:
Appleseeds,Scholastic's Super Science,Scholastic's Science World, Highlights for Children, National Geographic World, Ranger Rick, Cobblestone, Faces, Muse Magazine,Contact Kids, US Kids,Action Magazine(Scholastic),Girls' Life,Boys' Life,American Girl, Instructor,Creative Classroom,Middle Years,Time for Kids,Scholastic News,Scholastic News Zone, Time for Kids , Ask Magazine, Dig, Calliope, Cobblestone, FACES, Studies Weekly, Glo Adventurer, and more.




---