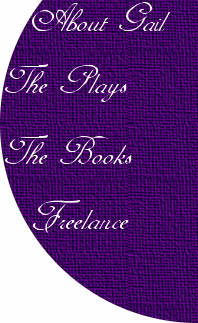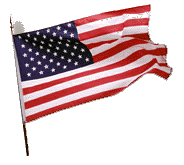 Remember Our Soldiers

Click Here for catalog:
Social Studies School Service/Resources for Teachers, Parents,counselors,more!

EbooksClick here for EBooks by Social Studies School Service!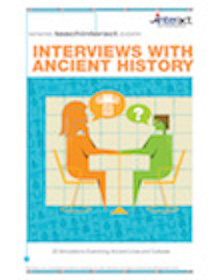 Reader's Theater Scripts(Biographies in Ancient History):
Reader's Theater Scripts (Biographies in US History)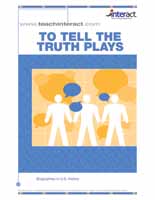 Click here to learn more:
Teachinteract.com

Materials for experiential,active learners
Is That FAKE News?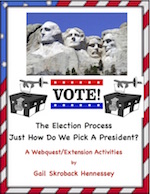 Just How Do We Elect A President?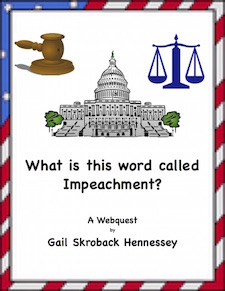 Just What is this word called IMPEACHMENT?

Anti-Bullying Resources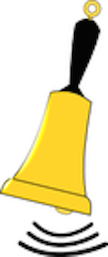 Need a quick activity?
Bell Ringers!

In the News!
Updated regularly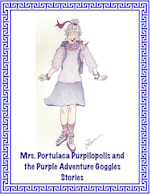 Mrs. Portulaca Purpilopilis
and the Purple Adventure Goggles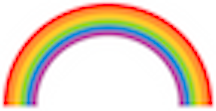 The COLOR GAMES!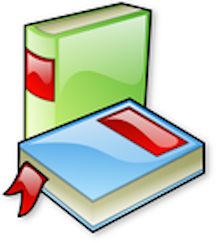 The Wooden Cookie Box Story The Wooden Cookie Box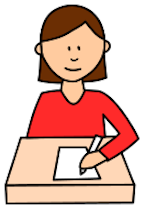 DBQ Activities!


Facts to Wow your Friends!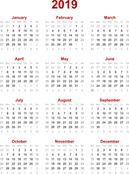 Calendar Specific Resources!

World Landmarks: Lots of fun things to use with your students!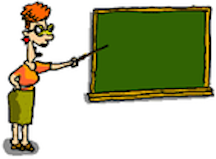 Teaching Ideas!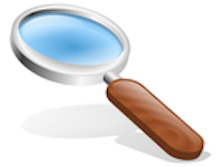 Webquests!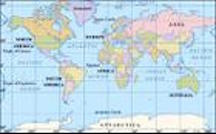 Geography Activities

Geography Ideas!
Purpleannie's Travels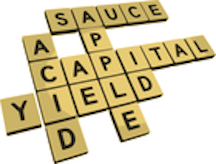 wpclipart.com
Crossword Puzzles!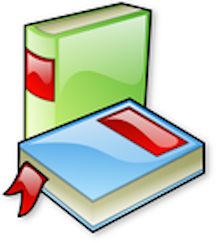 Short Reads of interest
Dive into Career Choices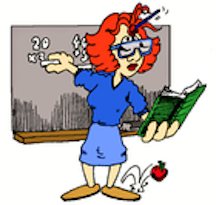 Teaching Tips A-Z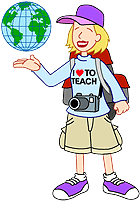 Mrs. Waffenschmidt


`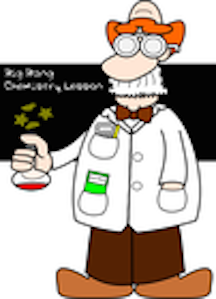 wpclipart.com

Science Fun!


`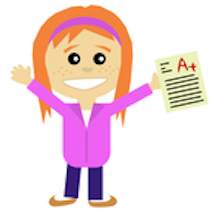 P.R.A.I.S.E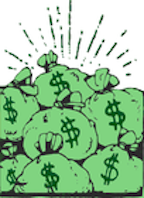 MONEY, MONEY, MONEY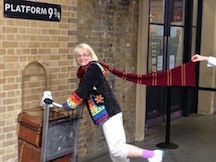 Gail's Glimmerings
Mail Gail:


Gail Hennessey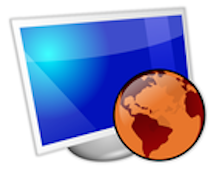 WEBSITES of INTEREST:


Tween Tribune-News Stories for Student

DogoNews: Fodder for Young Minds

WPClipart.com

OpenClipart.com

BBC Website for Kids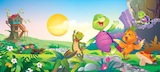 Purple Turtle EBOOKS!
Check out:

Award winning site for April 2008!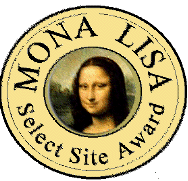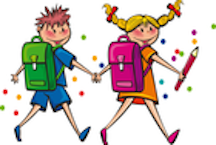 Free JavaScripts provided
by The JavaScript Source
FOLLOW ME ON TWITTER!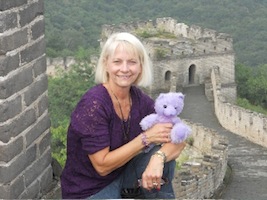 HAPPY SUMMER!
Welcome to My Website for Educators!
Teach PEACE and TOLERANCE
"If I can not do great things, I can do small things in a great way."Martin Luther King
Try doing an act of kindness for someone, today!
"The purpose of life is to amount to something and have it make some difference that you lived at all."(Dear Abby)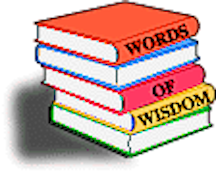 "Remember no one can make you feel inferior without your consent."
Eleanor Roosevelt
PLEASE TAKE A MOMENT AND SIGN MY GUESTMAP. I'D LOVE TO SEE WHERE MY VISITORS CALL HOME! Click on the GLOBE ICON on the left to open the map.
Animated picture from: animatedimages.org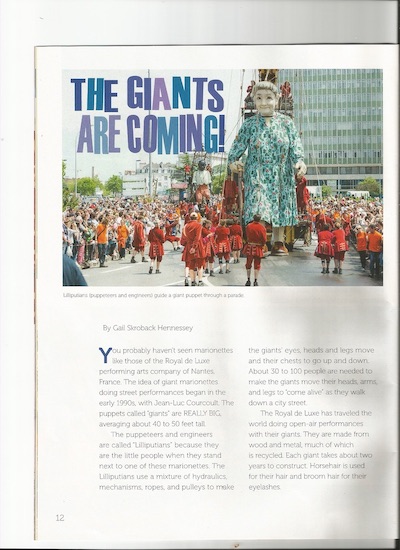 Hot off the presses. My latest article, "The Giants are Coming" was just published in the July issue of FACES Magazine(A Cobblestone publication)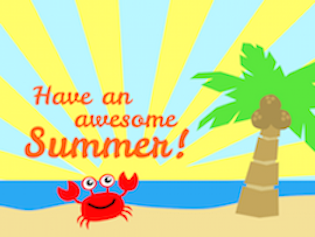 Freebies JULY:

Highlighted Resources for JULY: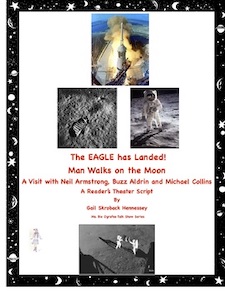 READINGS on Famous Women:Phillis Wheatley(poet),Aida De Acosta(first woman to fly a powered aircraft), Sojourner Truth(abolitionist, women's rights activist, author), Joan of Arc,Caroline Herschel, Mary Annings,Aglaonike(Greek Astronomer), Hypatia(First Known Woman Mathematician), Agnodice(First Female Doctor?), Enheduanna(First Known Poet), Sophie Brahe(Astronomer and Horticulturist of the Renaissance), Hildegard of Bingen (first musical play, write/abbess of the Middle Ages), Artemesia(Female Naval Commander-Persian War)

Click here:
Gail's TpT Store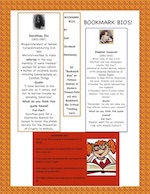 Bookmark Bios!Great for a bell ringer activity for Women's History Month.Click here to purchase:Bookmark Bios! Women in Modern Times(1700s on)


https://outlook.live.com/mail/inbox

Check out FREEBIE of TWO Bookmark Bios:Sample of TWO Bookmark Bios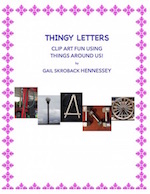 Use my THINGY letters to have kids write spelling words, vocabulary words or as an art activity! Have students try and guess what some of the THINGY Letters are.(also have Black/White option):ClipArt: Alphabet Thingy Letters!
Check out my series of Children's Books from Aadarsh Publishing!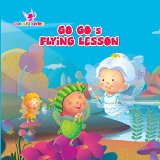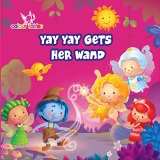 Colour Fairies: Go Go's Flying Lesson
Colour Fairies: Yay Yay Gets Her Wand


Check out my blog on Education World: Click here:EducationWorld Blogger
My Latest Reader's Theater Scripts:Go to the link and click "Preview" to see a sample of the Reader's Theater Script you may find of interest:
William Shakespeare
Bessie Coleman,Aviator
Marian Anderson
Leonardo da Vinci,"Renaissance Man!"
Michelangelo!
The Bus Ride That Changed History(A Visit with Rosa Parks)
McSean, the Leprechaun, A Reader's Theater Script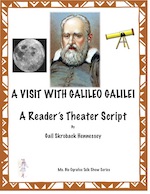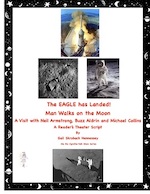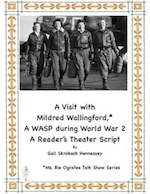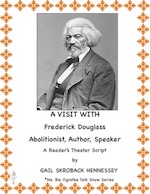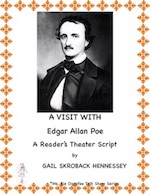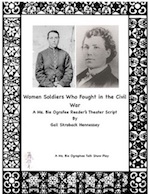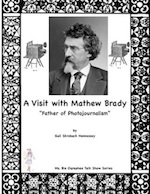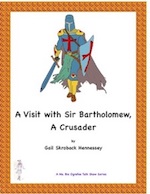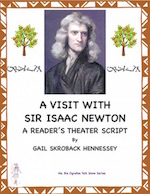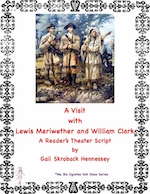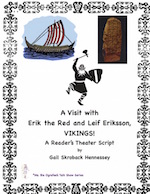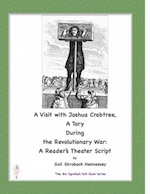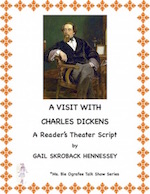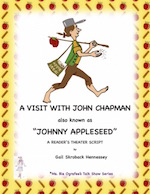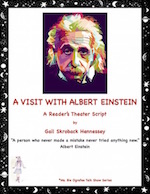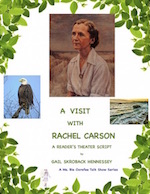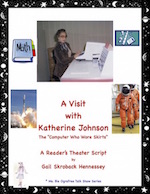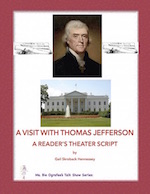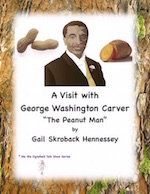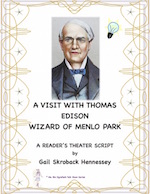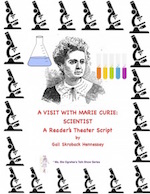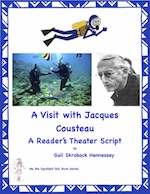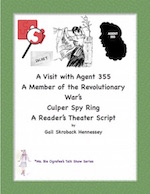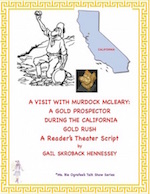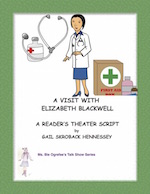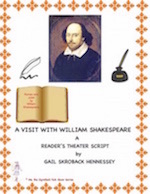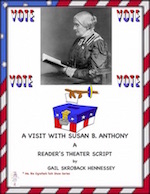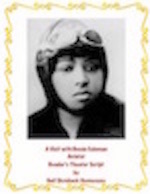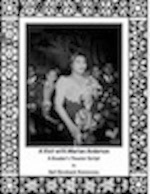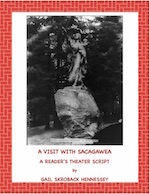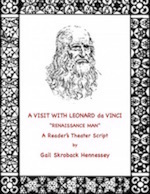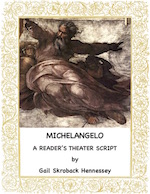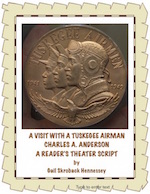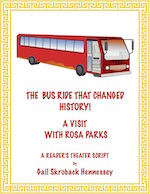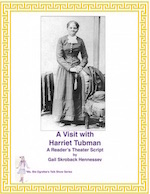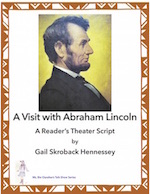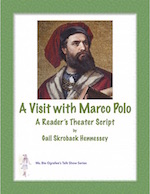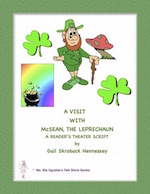 PLEASE TAKE A MOMENT AND SIGN MY GUESTMAP. I'D LOVE TO SEE WHERE MY VISITORS CALL HOME! Click on the GLOBE ICON on the left to open the map.
LOOK!
I remember the saying "Sticks and stones may break your bones but names can never hurt you". Personally, I never thought this to be true. Words are very powerful and negative words can hurt-a lot! Each day, thousands of young people experience some sort of bullying, either in words and/or actions. These two sites have great resources which might be of help to classroom teachers, parents and young people:
Stop Bullying!

Click here to learn more about Anti-Bullying Activities to use in the classroom.Stand up to Bullying!

To any young people visiting my website. Please,if you are being bullied, seek help...SPEAK TO AN ADULT today!And, if you SEE something that looks like bullying-SAY something to an adult!
Check out my Pinterest page to see all my resources in one easy place!Click here to learn more:Gail's Social Studies Emporium(and More)
IN THE NEWS TODAY:7/17/2019:
Divers came upon a HUGE jellyfish off the coast of Cornwall, England. The huge barrel jellyfish(also called the dustbin-lid jellyfish) was estimated at about 5 ft. in length. The human sized huge barrel jellyfish is very rare to spot. Amazingly, this jellyfish, with eight long chubby looking arms underneath its body, isn't the largest of the ocean jellyfish. A lion's mane jellyfish is the largest. With 1200 tentacles, the body of a lion's mane can reach about 120 feet in length. Think the length of a blue whale!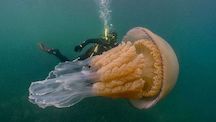 Photograph from Lizzie Daly Wildlife(Facebook)/ABCNews.com
Mattel, the makers of Barbie, will be honoring astronaut Samantha Cristoforetti with a new Barbie doll. Part of the Barbie Dream Gap Project, the company hopes the doll will be a role model to young girls inspiring them that they can dream of becoming anything. Cristoforetti, is the first Italian female member of the European Space Agency.

Photograph from dailymail.co.uk
A businessman has a unique idea to bring fresh water to the Arabian Gulf. He plans to bring giant icebergs from Antarctica! Fresh drinking water is in short supply in desert regions. Removing salt from sea water(desalination) is costly. Abdulla Alshehi thinks that despite dragging icebergs 5500 miles, there still would be sufficient amounts of ice left to make the idea workable. In addition to drinking water, Alshehi believes that the bergs would generate cloud formation as the icebergs melt, perhaps, causing some rain to fall on the area. Before the year is out, Alshehi will do an experiment bringing a smaller iceberg to the area to see just whether his idea will work.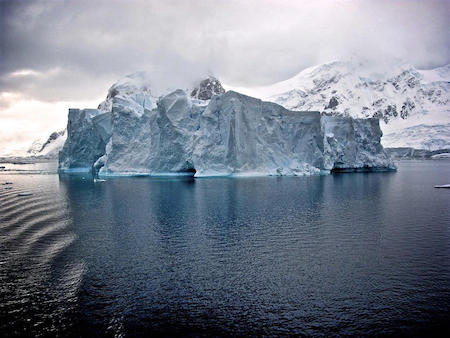 Photograph from oddity central.com
Can you shot a basketball from the foul line? Cue 3 just made 2000 shots in a row! It's a new world's record! Cue 3 is a robot with sensors which helps him figure out the best angle and force to use. Standing 6ft. 10 in., the humanoid must be moved into position as he is unable to move on his own. Before Cue 3 stopped his foul shooting, he actually made 2020 baskets in a row to honor the 2020 Olympic Games that will be played in Tokyo, Japan.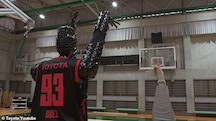 Photograph from dailymail.co.uk
A wonderful light show is on display in the Great Smoky Mountains National Park. A species of fireflies, photons Carolinas, are believed to be one of the only species of lightning bugs in North America to synchronize their flashing. For two weeks, thousands and thousands of male flash their bioluminescent green-yellow lights in the abdomens, about 6-8 blinks at a time and then go dark for a couple of seconds,trying to find a mating partner.Females respond just one flash.Humans who wish to visit the park to see the remarkable light show must enter a lottery, which just a small number gaining access to the park during this time. Learn about fireflies at this link:Fireflies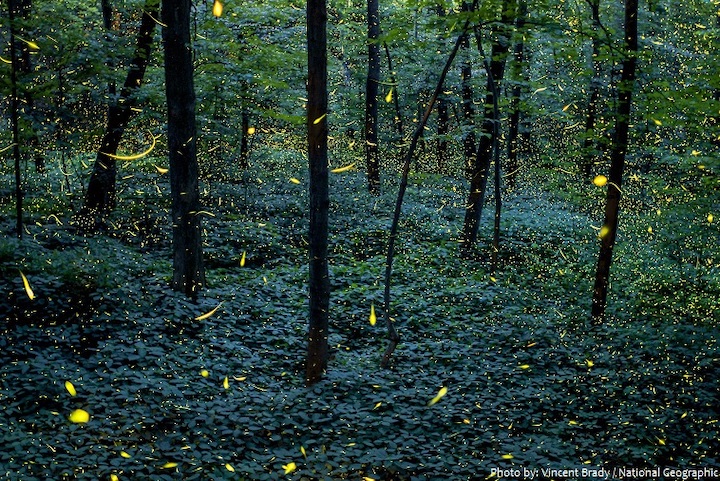 Photograph from justfunfacts.com
PAST NEWS STORIES
Click here:Past News Stories

"The school is the last expenditure upon which America should be willing to compromise."FDR
"If a man empties his purse into his head, no man can take it away from him. An investment in knowledge always pays the best interest."(Ben Franklin)
"You must be the change you want to see in the world."(Mahatma Gandhi)
"School is a building that has four walls-with tomorrow inside."(Lon Watters)
"We know the future will outlast all of us, but I believe that all of us will live on in the future we make."(Senator Ted Kennedy)
"The purpose of life is a life of purpose." (Robert Byrne)

Special thanks to EducationWorld for letting me use this image of my "alter ego" as Mrs. "Waffenschmidt!

About Gail:

I have retired from teaching after 33 1/2 years in the classroom. Of that time, I taught Grade 6 Social Studies teacher for 31 1/2 years.I earned my BA in early secondary education with a concentration in social studies from SUNY Oneonta, New York, and my MST in social studies education from Binghamton University in New York. In 1988, I was awarded the Outstanding Elementary Social Studies Classroom Teacher of the Year Award from the New York State Council for the Social Studies. Additionally, in 1988, I was also awarded the Outstanding Elementary Social Studies Teacher of the Year Award by the National Council for the Social Studies. I am the author of 8 books for teachers and over 30 books for children(Purple Turtle Series by Aadarsh Publishing). In 2019, my new series of three books, "Odd History" will be published by Red Chair Press.

My work has appeared in most children's publications including:
Appleseeds,Scholastic's Super Science,Scholastic's Science World,Highlights for Children,Jack and Jill,National Geographic World, Ranger Rick, Cobblestone, Faces, Muse Magazine,Contact Kids, US Kids,Action Magazine(Scholastic),Girls' Life,Boys' Life,American Girl, Instructor,Creative Classroom,Middle Years,Time for Kids,Scholastic News,Scholastic News Zone, Time for Kids , Ask Magazine, Dig,Calliope, Cobblestone, FACES, Studies Weekly, Glo Adventurer, and more.




---