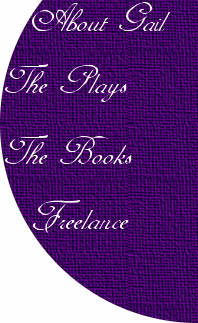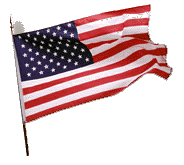 Remember Our Soldiers

Click Here for catalog:
Social Studies School Service/Resources for Teachers, Parents,counselors,more!

EbooksClick here for EBooks by Social Studies School Service!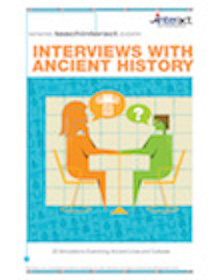 NEW:Reader's Theater Scripts(Biographies in Ancient History):
Reader's Theater Scripts (Biographies in US History)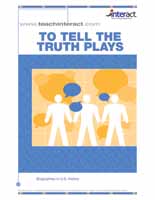 Click here to learn more:
Teachinteract.com

Materials for experiential,active learners
NEW! Is That FAKE News?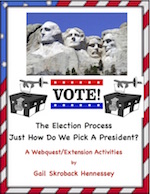 Just How Do We Elect A President?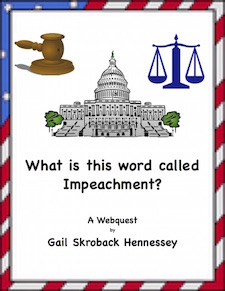 Just What is this word called IMPEACHMENT?

Anti-Bullying Resources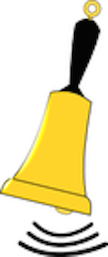 Need a quick activity?
Bell Ringers!

In the News!
Updated regularly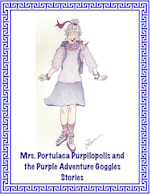 Mrs. Portulaca Purpilopilis
and the Purple Adventure Goggles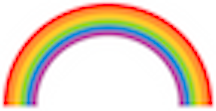 New:The COLOR GAMES!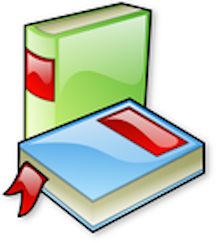 The Wooden Cookie Box Story The Wooden Cookie Box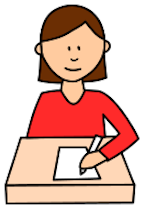 DBQ Activities!


Facts to Wow your Friends! Chinese New Year/Famous Games from Greece/Black History Fun Facts/ Presidents!

Calendar Specific Resources!NEW

World Landmarks:( NEW) Lots of fun things to use with your students!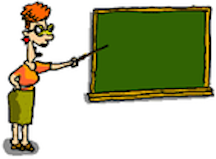 Teaching Ideas!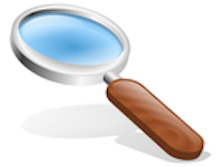 Webquests!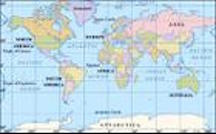 Geography Activities

Geography Ideas! NEW
Purpleannie's Travels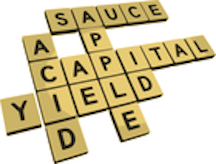 wpclipart.com
Crossword Puzzles!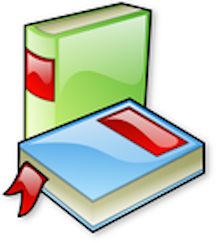 Short Reads of interest
Dive into Career Choices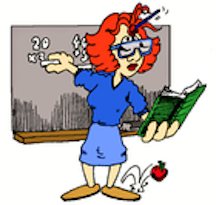 Teaching Tips A-Z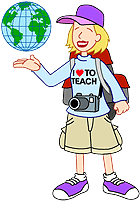 Mrs. Waffenschmidt


`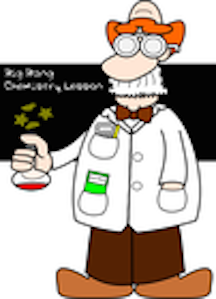 wpclipart.com

Science Fun!


`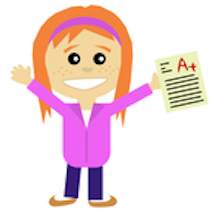 P.R.A.I.S.E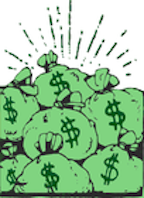 MONEY, MONEY, MONEY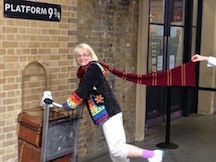 Gail's Glimmerings
Mail Gail:


Gail Hennessey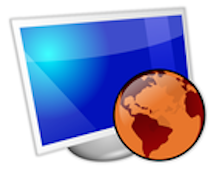 WEBSITES of INTEREST:


History For Kids

Tween Tribune-News Stories for Student

DogoNews: Fodder for Young Minds

WPClipart.com

OpenClipart.com

BBC Website for Kids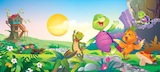 Purple Turtle EBOOKS!
Check out:

Award winning site for April 2008!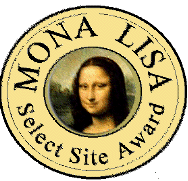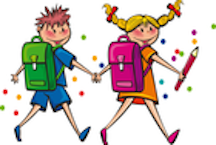 Free JavaScripts provided
by The JavaScript Source
Check out this day in History: Click here: http://www.nytimes.com/learning/general/onthisday
FOLLOW ME ON TWITTER!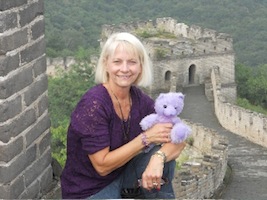 Welcome to My Website for Educators!
Teach PEACE and TOLERANCE
"If I can not do great things, I can do small things in a great way."Martin Luther King
Try doing an act of kindness for someone, today!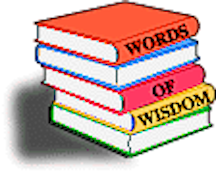 "Remember no one can make you feel inferior without your consent."
Eleanor Roosevelt
PLEASE TAKE A MOMENT AND SIGN MY GUESTMAP. I'D LOVE TO SEE WHERE MY VISITORS CALL HOME! Click on the GLOBE ICON on the left to open the map.
Animated picture from: animatedimages.org

FREEBIES for FEBRUARY!


FREEBIE: FAMOUS GAMES from Ancient Greece:Famous Games from Ancient Greece: Interactive Notebook Activity
Chinese New Year has Begun! Check out these Fun Factoids about HUNG HEI FAT CHOY, Chinese New Year. It's the Year of the Dog!Chinese New Year Fun Facts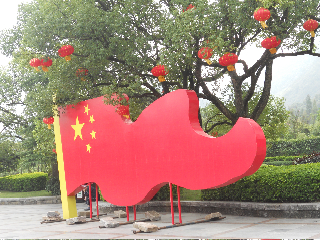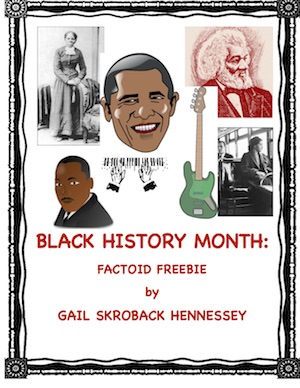 FREEBIE: Black History Month TriviaBlack History Trivia
Highlighted Resources for FEBRUARY:


1. Black History Month: Black History Month Webquest and More:Black Historty Month Webquest



2. Famous Games from Ancient Greece start in February. Check out this web quest on the country of South Korea(host country):Country in Focus: South Korea(Host of the Olympic Games

Check out this web quest on the history of the Famous Games: Check out this web quest on the country of Greece, where the games began:Country in Focus: Greece(Birthplace of the Olympics


3. Learn about China during Chinese New Year, with this web quest! reat introduction to China esp. during Chinese New Year! This resource helps develop skills such as reading for information and using research and computer skills. This web quest gives students an overview to the country: map skills, info on panda bears, Great Wall, Terra Cotta Solders-more. Extension activities/key (12 page resource with 10 informational web questions).Country in Focus:China, a Webquest(Chinese New Year is in February)


4.Tuskegee Airmen:Learn about the Tuskegee Airmen with this informative play. Part of my Ms.Bie Ografee Talk Show Series:Tuskegee Airmen, A Reader's Theater ScriptLearn about Bessie Coleman. Bessie was the first African American female pilot in the U.S. A. AND the first AMERICAN to receive an international pilot's license! Part of my Ms. Bie Ografee Talk Show Series.Bessie Coleman Learn about Harriet Tubman, ex-slave who became the most famous conductor of the Underground Railroad, a Union Spy and women's suffrage advocate. Part of my Ms. Bie Ografee's talk show series:Harriet Tubman, A Reader's Theater Script Learn about Rosa Parks with this Reader's Theater Script.Rosa Parks is a guest on a talk show and the studio audience asks questions about her life and contributions and how her bus ride helped to change history! Part of my Ms. Bie Ografee Talk Show series:Katherine Johnson I also have plays on Marian Anderson, Michelle Obama and others.
*Bundle of African American Trailblazers: Click here:African American Trailblazer Bundle(Six Reader's Theater Script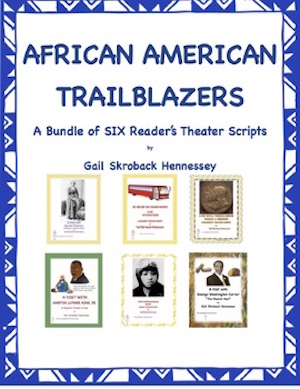 In the News:Learn about North Korea, a Webquest.Learn about North Korea: A Webquest
I also have a bundle of resources on the Famous Games from Ancient Greece:Famous Games from Ancient Greece(Webquest)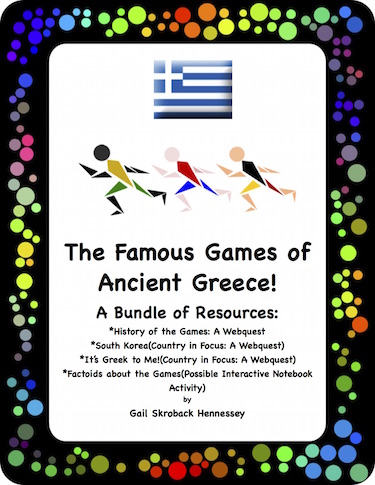 Use my THINGY letters to have kids write spelling words, vocabulary words or as an art activity! Have students try and guess what some of the THINGY Letters are.(also have Black/White option):ClipArt: Alphabet Thingy Letters!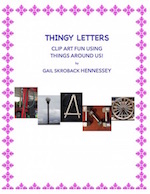 Check out my new series of Children's Books!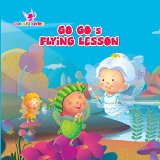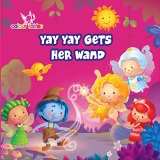 Colour Fairies: Go Go's Flying Lesson
Colour Fairies: Yay Yay Gets Her Wand
You can find my Aadarsh Publishing books at Amazon.com($2.99 each)Amazon.com
Check out my video interview at TES.com:Featured Author, Gail Hennessey

Check out my blog on Education World: Click here:EducationWorld Blogger


EXCITING NEWS: My SECOND Purple Turtle Story was made into a cartoon.Click here to watch:Purple Turtle and the Safari Adventure Purple Turtle Story, Purple and the Cupcakes, was made into an animated cartoon! Check it out here:Purple Turte and the Case of the Missing Cupcakes!
Check out my Pinterest page to see all my resources in one easy place!Click here to learn more:Gail's Social Studies Emporium(and More)


My Latest Reader's Theater Scripts:Go to the link and click "Preview" to see a sample of the Reader's Theater Script you may find of interest:
William Shakespeare
Bessie Coleman,Aviator
Marian Anderson
Leonardo da Vinci,"Renaissance Man!"
Michelangelo!
The Bus Ride That Changed History(A Visit with Rosa Parks)
McSean, the Leprechaun, A Reader's Theater Script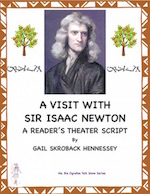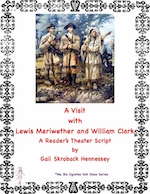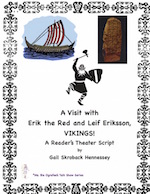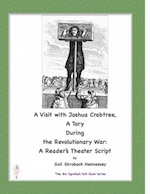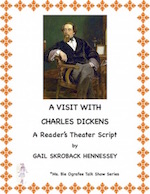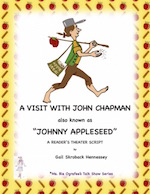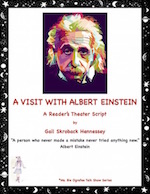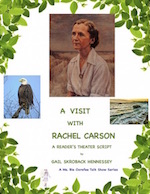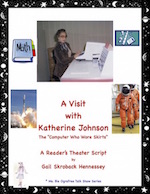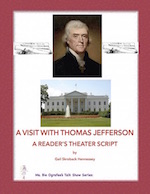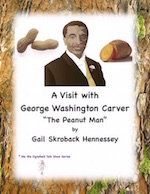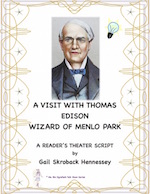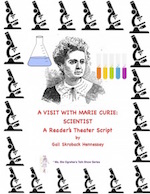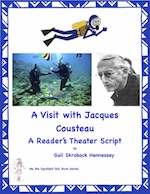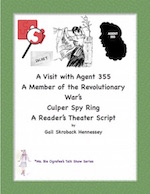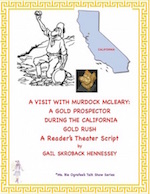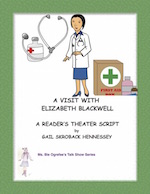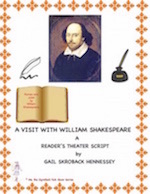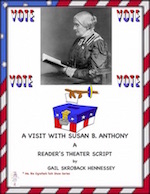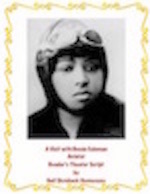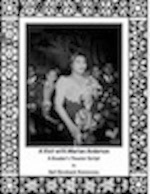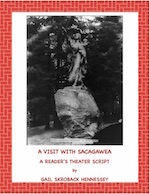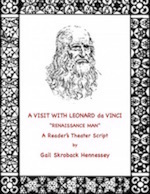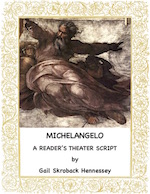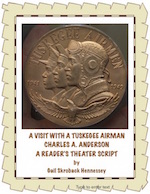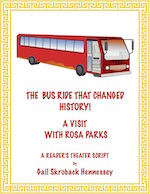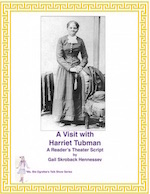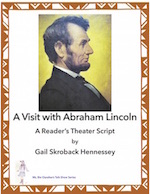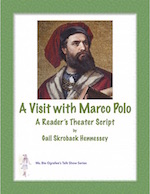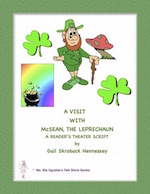 PLEASE TAKE A MOMENT AND SIGN MY GUESTMAP. I'D LOVE TO SEE WHERE MY VISITORS CALL HOME! Click on the GLOBE ICON on the left to open the map.
LOOK!
I remember the saying "Sticks and stones may break your bones but names can never hurt you". Personally, I never thought this to be true. Words are very powerful and negative words can hurt-a lot! Each day, thousands of young people experience some sort of bullying, either in words and/or actions. These two sites have great resources which might be of help to classroom teachers, parents and young people:
Stop Bullying!

Click here to learn more about Anti-Bullying Activities to use in the classroom.Stand up to Bullying!

To any young people visiting my website. Please,if you are being bullied, seek help...SPEAK TO AN ADULT today!And, if you SEE something that looks like bullying-SAY something to an adult!
IN THE NEWS TODAY: 2/17/2018:
In 2020, NASA is planning on sending a rock to Mars. Not just any rock but a rock believed to have originated on the Red planet. Scientists found the rock in the country of Oman back in 1999. It was discovered in a meteorite called Sayh al Uhaymir. During the Mars 2020 rover mission, a laser that can illuminate rocks will be tested. The probe will need to throw a hard object toward the surface of Mars to help calibrate the laser system, called SHERLOC(Scanning Habitable Environments with Raman and Luminescence for Organics and Chemicals). NASA thought the perfect object to use for the test would be part of the Martian rock! It will be the very first time something is brought BACK to another planet's surface. A MANNED mission to Mars is scheduled for 2030s.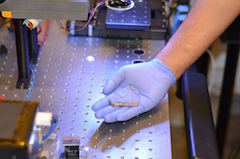 Photograph from universetoday.com
Scientists say that praying mantises can see in 3D and that they are the only insects with such abilities! Scientists in Great Britain developed teeny weeny 3D glasses and applied them for a brief time over the eyes of several mantises. The eyeglasses were attached using beeswax. The experiment found that Praying Mantis actually has a unique form of 3D vision and the data gathered will help scientists learn more on how this insect uses its unique vision abilities. Such research may be helpful in robotic technology.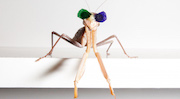 Photograph from:extremetech.com
Donald Trump says that he wants to stop funding the International Space Station by 2024 and have it be funded by private companies. Since 2000, there have been continuous astronauts aboard the ISS, a laboratory in space. As of this month, there are currently six astronauts aboard. At one time, NASA was responsible for all our space activities. What do you think?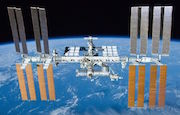 Photograph from geekwire.com
About 18 years ago, very few people ventured to the continent of Antarctica. Things have really changed. Last year, more than 45,000 visited the continent by way of cruise ships or private chartered flights to see icebergs,penguins and vast areas of ice and snow. Some visitors enjoy kayaking, glacier camping and there is even suggestions of adding waterskiing and paragliding as activities for visitors to do while visiting the driest, coldest and windiest place on earth! What do you think the negative impact of such visitors to Antarctica could have? Can you think of any positive impacts of such visitors to Antarctica?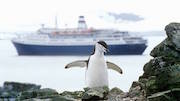 Photograph from nzherald.co.nz
Elon Musk's SpaceX company soared into the record books with a successful launch of the world's most powerful rocket. Falcon Heavy blasted from Kennedy Space Center, Florida, on February 6th. On board the rocket was Musk's cherry-red Tesla with a dummy, dressed in a space suit. Starman is strapped into the driver's seat. On the dashboard are the words,"Made on Earth by humans". David Bowie's "Space Oddity" is playing on an endless loop in the vehicle. In a never before accomplishment,two of the rockets came back down to Earth and landed UPRIGHT! It was an amazing sight to see. This means that rockets which normally are destroyed in a launch would be able to be reused. Musk hopes that one day, his car and "driver", which are headed past the planet Mars ,may be found by aliens.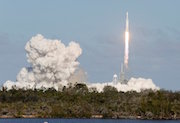 Photograph from NYTimes.com
Riley is in training. The weimaraner puppy is training to be an artwork guardian at the Boston Museum of Arts, Boston, MA. Dogs have a great sense of smell. Many dogs have been trained to smell for missing persons, explosives, drugs,fruits and even cancer. It is hoped that Riley can learn to detect BUGS! Bugs can be very harmful to museums. Moths love to munch on fabrics(such as cotton and silk). Others, such as beetles like to bore into wood and still others such as silverfish like to chew on books. Riley is part of a pilot program to learn to sniff out such bugs and then if detected, sit at attention by the artwork where a bug has been found. It is believed to be the very first such program to train a dog to smell for bugs and to work at a museum. Weimaraners are very intelligent dogs, and have the stamina needed to patrol a museum. Additionally, they have small tails which makes Riley perfect for his job. No worries that wagging his tail might cause a museum piece to fall from its perch. If successful, Riley would work after hours so he wouldn't be distracted by the many visitors to the museum. Other museums are likely to start a similar program, if Riley is up to the job!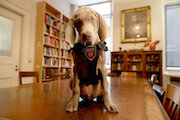 Photograph from bravotv.com
Last fall, a bunch of petrified eggs were found in the country of China. Not just any eggs but approximately 120 million year old pterosaur eggs! The 251 eggs are extremely well preserved. In fact, scientists used a CT scan and saw that some actually have the embryos' skeletons! Like modern day chickens, Pterosaurs had hard-shelled eggs. The reptiles that lived during the time of dinosaurs, had a wingspan of about 11 ft. and had lots and lots of teeth. Scientists believed that the sandstone that the eggs were found may have many more "clutches" of eggs.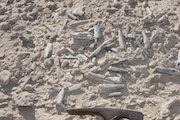 Photograph from businessinsider.com
Something new has joined the many satellites circling overhead. It looks like a giant disco ball and reflects sunlight back to Earth as it spins . It is called Humanity Star and orbits around the Earth about every 90 minutes. Launched by Rocket Lab, in New Zealand, Humanity Star's light can be seen with the naked eye and will continue to glitter for about nine months. Some people aren't too enthusiastic about Humanity Star and have called it "space graffiti" feeling that this giant ball is light pollution. What do you think?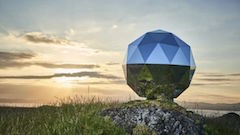 Photograph from bbc.co.uk

Using lasers and drones, archaeologists have scanned approximately 800 sq. miles and uncovered an ancient Mayan city deep inside a Guatemalan jungle. The city has about 60,000 different structures including a huge pyramid, palaces and roads. The site also was found to have irrigation canals and large farming areas. It is thought that 10 million people could have called the area known as the Mayan Biosphere Reserve, home.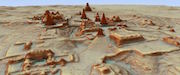 Illustration from ABCnews.go.com
PAST NEWS STORIES
Click here:Past News Stories

"The school is the last expenditure upon which America should be willing to compromise."FDR
"If a man empties his purse into his head, no man can take it away from him. An investment in knowledge always pays the best interest."(Ben Franklin)
"You must be the change you want to see in the world."(Mahatma Gandhi)
"School is a building that has four walls-with tomorrow inside."(Lon Watters)
"We know the future will outlast all of us, but I believe that all of us will live on in the future we make."(Senator Ted Kennedy)
"The purpose of life is a life of purpose." (Robert Byrne)
"The purpose of life is to amount to something and have it make some difference that you lived at all."(Dear Abby)

Special thanks to EducationWorld for letting me use this image of my "alter ego" as Mrs. "Waffenschmidt!

About Gail:

I have retired from teaching after 33 1/2 years in the classroom. Of that time, I taught Grade 6 Social Studies teacher for 31 1/2 years.I earned my BA in early secondary education with a concentration in social studies from SUNY Oneonta, New York, and my MST in social studies education from Binghamton University in New York. In 1988, I was awarded the Outstanding Elementary Social Studies Classroom Teacher of the Year Award from the New York State Council for the Social Studies. Additionally, in 1988, I was also awarded the Outstanding Elementary Social Studies Teacher of the Year Award by the National Council for the Social Studies.

My work has appeared in most children's publications including:
Appleseeds,Scholastic's Super Science,Scholastic's Science World, Highlights for Children, National Geographic World, Ranger Rick, Cobblestone, Faces, Muse Magazine,Contact Kids, US Kids,Action Magazine(Scholastic),Girls' Life,Boys' Life,American Girl, Instructor,Creative Classroom,Middle Years,Time for Kids,Scholastic News,Scholastic News Zone, Time for Kids , Ask Magazine, Dig, Calliope, Cobblestone, FACES, Studies Weekly, Glo Adventurer, and more.




---