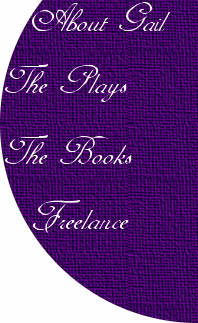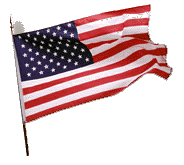 Remember Our Soldiers

Click Here for catalog:
Social Studies School Service/Resources for Teachers, Parents,counselors,more!

EbooksClick here for EBooks by Social Studies School Service!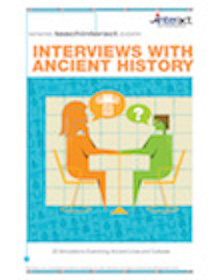 NEW:Reader's Theater Scripts(Biographies in Ancient History):
Reader's Theater Scripts (Biographies in US History)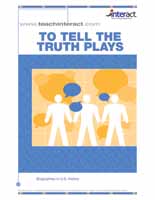 Click here to learn more:
Teachinteract.com

Materials for experiential,active learners
NEW! Is That FAKE News?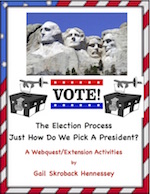 Just How Do We Elect A President?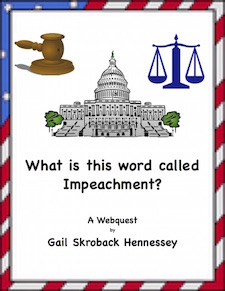 Just What is this word called IMPEACHMENT?

Anti-Bullying Resources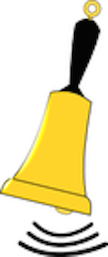 Need a quick activity?
Bell Ringers!

In the News!
Updated regularly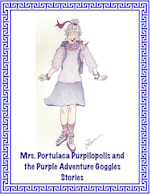 Mrs. Portulaca Purpilopilis
and the Purple Adventure Goggles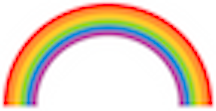 New:The COLOR GAMES!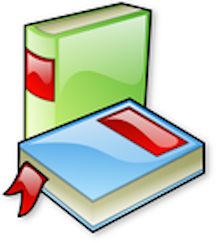 The Wooden Cookie Box Story The Wooden Cookie Box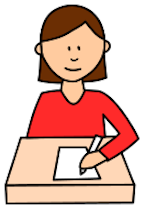 DBQ Activities!


Facts to Wow your Friends!

Calendar Specific Resources!NEW

World Landmarks:( NEW) Lots of fun things to use with your students!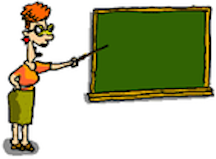 Teaching Ideas!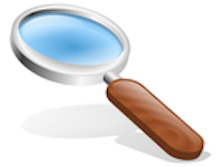 Webquests!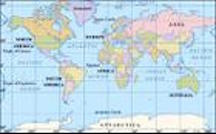 Geography Activities

Geography Ideas! NEW
Purpleannie's Travels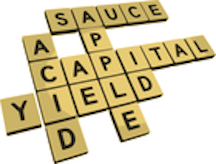 wpclipart.com
Crossword Puzzles!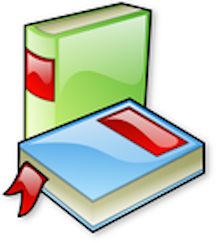 Short Reads of interest
Dive into Career Choices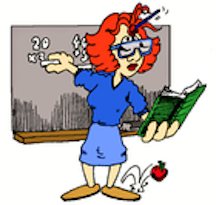 Teaching Tips A-Z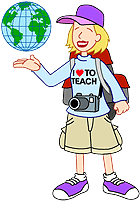 Mrs. Waffenschmidt


`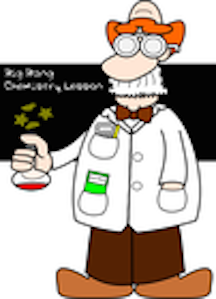 wpclipart.com

Science Fun!


`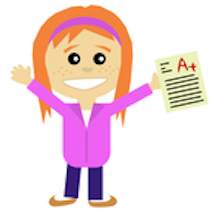 P.R.A.I.S.E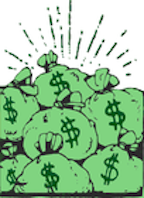 MONEY, MONEY, MONEY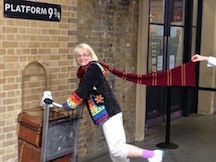 Gail's Glimmerings
Mail Gail:


Gail Hennessey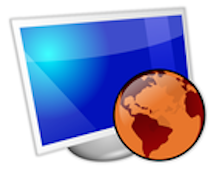 WEBSITES of INTEREST:


History For Kids

Tween Tribune-News Stories for Student

DogoNews: Fodder for Young Minds

WPClipart.com

OpenClipart.com

BBC Website for Kids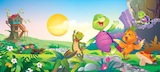 Purple Turtle EBOOKS!
Check out:

Award winning site for April 2008!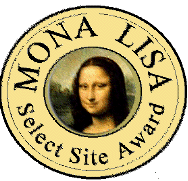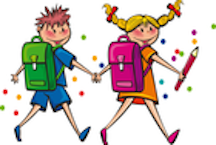 Free JavaScripts provided
by The JavaScript Source
FOLLOW ME ON TWITTER!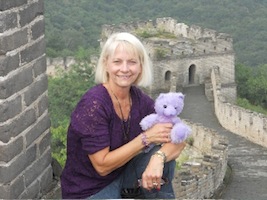 Welcome to My Website for Educators!
Teach PEACE and TOLERANCE
"If I can not do great things, I can do small things in a great way."Martin Luther King
Try doing an act of kindness for someone, today!
"The purpose of life is to amount to something and have it make some difference that you lived at all."(Dear Abby)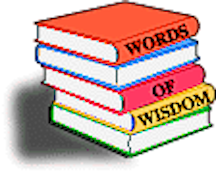 "Remember no one can make you feel inferior without your consent."
Eleanor Roosevelt
PLEASE TAKE A MOMENT AND SIGN MY GUESTMAP. I'D LOVE TO SEE WHERE MY VISITORS CALL HOME! Click on the GLOBE ICON on the left to open the map.
Animated picture from: animatedimages.org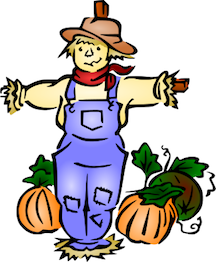 Freebies for October
1. Halloween:This possible Interactive Notebook activity is a fun activity to use around Halloween! There are 12 Fun Facts about the holiday with several activities to do with the students.Halloween Interactive Notebook Activity
2.FALL means PUMPKINS:Pumpkin Facts!
3. Ancient Egypt and mummy go together like peanut butter and jelly! Halloween is also a great time to discuss mummies.Amazing Mummy Facts, Possible Interactive Notebook Activity
4. Fall is Apple time! This interactive notebook on Apples has several activities and 17 interesting fun facts about apples.Apple Facts!
5. Leif Eriksson Day is October 9th. What do YOU know about the Vikings? Click here:What do YOU know about the VIKINGS!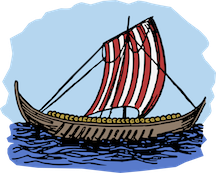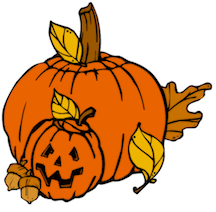 Highlighted Resources for OCTOBER:
1.The Supreme Court starts its new session the first Monday in October.This web quest will introduce students to the Supreme Court. There are several extension activities and additional links as well as the key:Supreme Court:A Webquest

6. ALL Mummy Webquest: Kids love mummies. Great for Halloween time(or for a unit of study on ancient Egypt) Learn about mummies of the world.12 informative text questions/comprehension questions/extension activities, key, fun facts:Mummies, A Webquest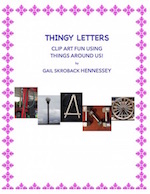 Use my THINGY letters to have kids write spelling words, vocabulary words or as an art activity! Have students try and guess what some of the THINGY Letters are.(also have Black/White option):ClipArt: Alphabet Thingy Letters!
Check out my new series of Children's Books!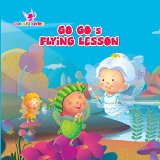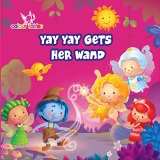 Colour Fairies: Go Go's Flying Lesson
Colour Fairies: Yay Yay Gets Her Wand
Check out my blog on Education World: Click here:EducationWorld Blogger


My Purple Turtle Story was made into a cartoon.Click here to watch:Purple Turtle and the Safari Adventure Purple Turtle Story, Purple and the Cupcakes, was made into an animated cartoon! Check it out here:Purple Turtle and the Case of the Missing Cupcakes!
Check out my Pinterest page to see all my resources in one easy place!Click here to learn more:Gail's Social Studies Emporium(and More)
My Latest Reader's Theater Scripts:Go to the link and click "Preview" to see a sample of the Reader's Theater Script you may find of interest:
William Shakespeare
Bessie Coleman,Aviator
Marian Anderson
Leonardo da Vinci,"Renaissance Man!"
Michelangelo!
The Bus Ride That Changed History(A Visit with Rosa Parks)
McSean, the Leprechaun, A Reader's Theater Script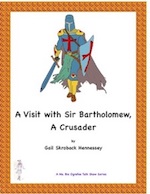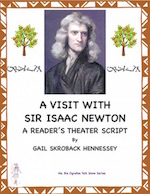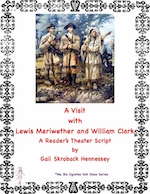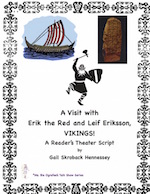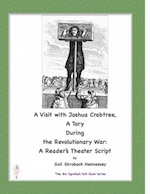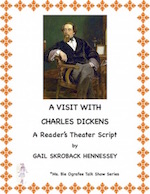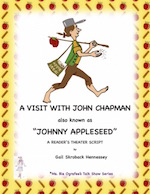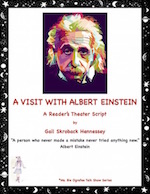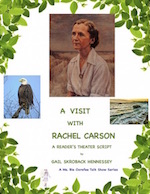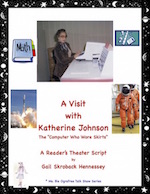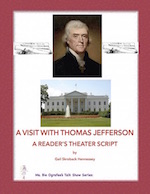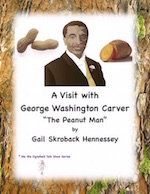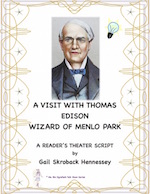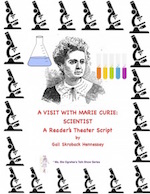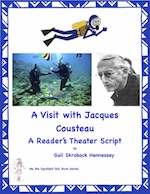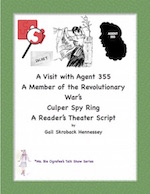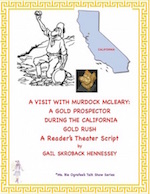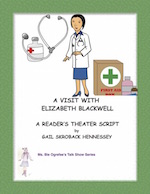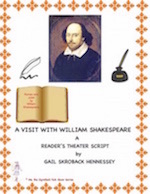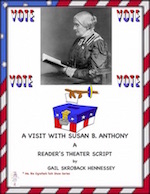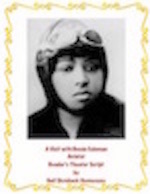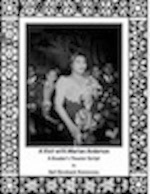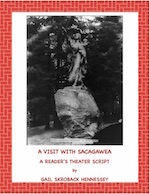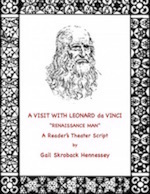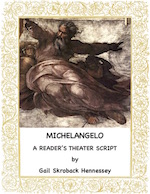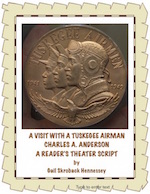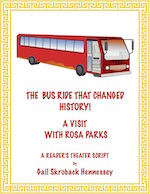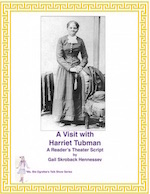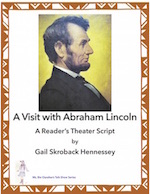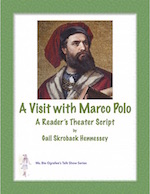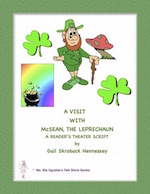 PLEASE TAKE A MOMENT AND SIGN MY GUESTMAP. I'D LOVE TO SEE WHERE MY VISITORS CALL HOME! Click on the GLOBE ICON on the left to open the map.
LOOK!
I remember the saying "Sticks and stones may break your bones but names can never hurt you". Personally, I never thought this to be true. Words are very powerful and negative words can hurt-a lot! Each day, thousands of young people experience some sort of bullying, either in words and/or actions. These two sites have great resources which might be of help to classroom teachers, parents and young people:
Stop Bullying!

Click here to learn more about Anti-Bullying Activities to use in the classroom.Stand up to Bullying!

To any young people visiting my website. Please,if you are being bullied, seek help...SPEAK TO AN ADULT today!And, if you SEE something that looks like bullying-SAY something to an adult!
IN THE NEWS TODAY:10/17/2018:
An asteroid recently got some visitors. The Japanese Aerospace Exploration Agency landed several robots onto the surface of an asteroid in an historic achievement. It is the first time that this has been done. The asteroid, Ryugu, which is about 180 million miles away from the Earth, has little gravity so the moving robots hopped around, traveling about 49 ft. with each movement. During their short life span(about 17 hours), the robots collected data and beamed it back to earth. It is hoped that the data collected will help scientist learn more about asteroids.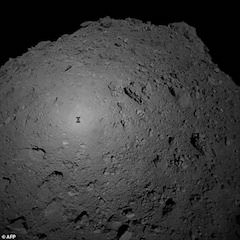 Photograph of asteroid from dailymail.com Due to low waters, the Ataturk Dam in the country of Turkey has unveiled very old cave drawings on some of the rocks. Dating back to the Stone Age, scientists estimate the drawings may be over 2.6 million years old! Surprisingly, the drawing spotted by local fishermen, are in good condition. One drawing shows a hunt of a wild goat. Another shows men with horses chasing a type of animal. There are no plans to protect the drawings which will again disappear from view if the dam waters rise. Photograph from dailymail.com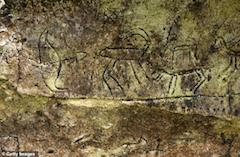 At one time people thought a 1000 pound pumpkin was impossible. Almost each year a new record size pumpkin makes the news. This fall, Steve Geddes, of New Hampshire, has taken the world record for a pumpkin grown in North America. His whopper of a pumpkin was 2,528 pounds! Now, the thought of someone growing a 3000 pound pumpkin is being talked about as a possibility. Geddes pumpkin smashed the previous record, in 2017, of a 2363 pound pumpkin. In case you are wondering the world record is held by a Belgian named Mathias Willemigns. In 2016, his giant pumpkin weighed in at 2,624 pounds!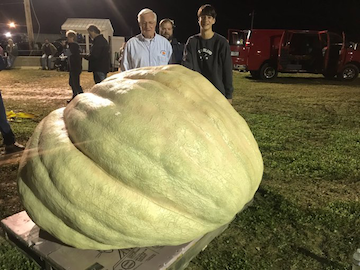 Photograph from Time.com

Check out these fun pumpkin facts:PUMPKIN FUN FACTS

During the summer, eight year old Saga Vanecek was swimming in Lake Vidosten, in Sweden, when she spotted something unusual.Turns out that what Saga found was a 33 inch sword(about 3ft. Long) and not just any sword, a pre-VIKING sword believed to be about 1500 years old! Saga, whose family moved from the USA to Sweden last year, found a sword of metal, wood and leather, the first of its kind ever found in the area known as Scandinavia. Archaeologists are searching the Lake to see whether there may be other Viking artifacts. Thus far, a brooch has also been uncovered thought to date back to 300-400 CE. With a drought this summer, the lake levels were low and it is believed the is why Saga was able to spot the sword. Saga's discovery will be going on display at the Jonkopings Lans Museum. When Saga first held up what she had found, she called to her dad and said she had found a sword in the lake. She's being called the "Queen of Sweden" for her discovery.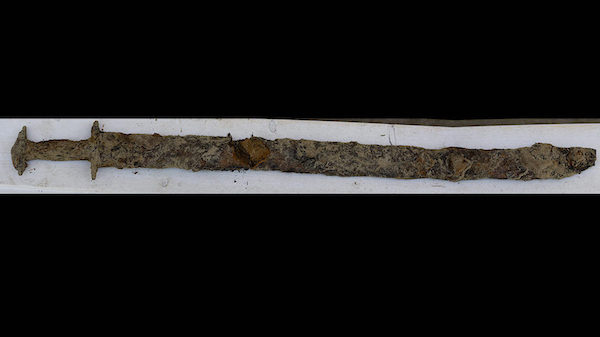 Photograph from Jonkopings Lans Museum
Scientists have uncovered a new species of dinosaur. Found in South Africa, the Ledumahadi mafube("giant thunderclap at dawn"), weighed a whopping 26,000 pounds when it roams the planet. Thought to be a relative of the brontosaurus, the huge dinosaur lived an estimated 200 million years ago. It is believed that like other sauropods(like the brontosaurus) this new species walked on all four legs and was a plant eater. Interesting, too, is the fact that the Ledumahadi is related to a dinosaur found in the country of Argentina, on the continent of South America. At one time, it is believed that there was a giant continent called Pangea making walking from one continent to the other very easy at that time!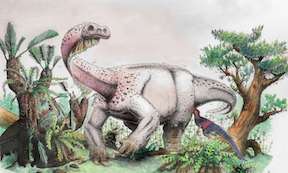 Illustration from phys.org
Starting in November, a cafe in Tokyo, Japan, will have robotic servers, thanks to Ory Lab, a developer of robots. The unique experiment, using 4ft. tall robots to bring food to customers, is more than a novelty idea. It will give people with severe disabilities a chance to have a job. The robots, weighing about 40 pounds, can be operated by people who are unable to come to work. A tablet or computer with internet is what operates the robotic server, who has a built-in camera and microphone in its head. If the experiment works, it is hoped that a permanent cafe will be operating by the 2020 Olympics, to be held in Japan.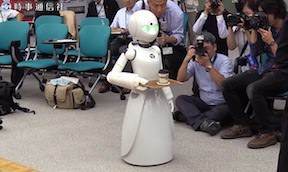 Photograph from sciencenewsforkids.com


PAST NEWS STORIES
Click here:Past News Stories

"The school is the last expenditure upon which America should be willing to compromise."FDR
"If a man empties his purse into his head, no man can take it away from him. An investment in knowledge always pays the best interest."(Ben Franklin)
"You must be the change you want to see in the world."(Mahatma Gandhi)
"School is a building that has four walls-with tomorrow inside."(Lon Watters)
"We know the future will outlast all of us, but I believe that all of us will live on in the future we make."(Senator Ted Kennedy)
"The purpose of life is a life of purpose." (Robert Byrne)

Special thanks to EducationWorld for letting me use this image of my "alter ego" as Mrs. "Waffenschmidt!

About Gail:

I have retired from teaching after 33 1/2 years in the classroom. Of that time, I taught Grade 6 Social Studies teacher for 31 1/2 years.I earned my BA in early secondary education with a concentration in social studies from SUNY Oneonta, New York, and my MST in social studies education from Binghamton University in New York. In 1988, I was awarded the Outstanding Elementary Social Studies Classroom Teacher of the Year Award from the New York State Council for the Social Studies. Additionally, in 1988, I was also awarded the Outstanding Elementary Social Studies Teacher of the Year Award by the National Council for the Social Studies. I am the author of 8 books for teachers and over 30 books for children(Purple Turtle Series by Aadarsh Publishing). In 2019, my new series of three books, "Odd History" will be published by Red Chair Press.

My work has appeared in most children's publications including:
Appleseeds,Scholastic's Super Science,Scholastic's Science World,Highlights for Children,Jack and Jill,National Geographic World, Ranger Rick, Cobblestone, Faces, Muse Magazine,Contact Kids, US Kids,Action Magazine(Scholastic),Girls' Life,Boys' Life,American Girl, Instructor,Creative Classroom,Middle Years,Time for Kids,Scholastic News,Scholastic News Zone, Time for Kids , Ask Magazine, Dig,Calliope, Cobblestone, FACES, Studies Weekly, Glo Adventurer, and more.




---