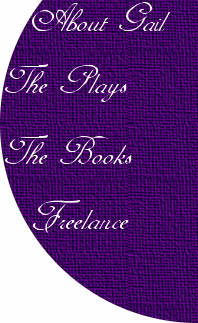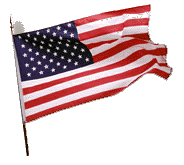 Remember Our Soldiers

Click Here for catalog:
Social Studies School Service/Resources for Teachers, Parents,counselors,more!

EbooksClick here for EBooks by Social Studies School Service!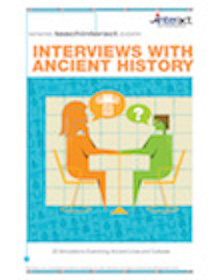 NEW:Reader's Theater Scripts(Biographies in Ancient History):
Reader's Theater Scripts (Biographies in US History)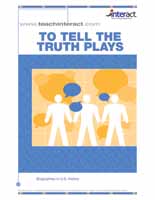 Click here to learn more:
Teachinteract.com

Materials for experiential,active learners
NEW! Is That FAKE News?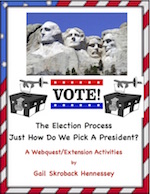 Just How Do We Elect A President?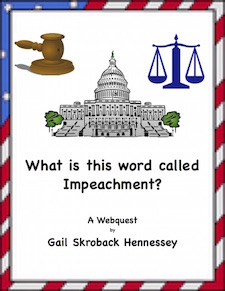 Just What is this word called IMPEACHMENT?

Anti-Bullying Resources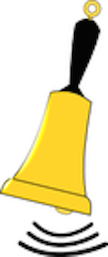 Need a quick activity?
Bell Ringers!

In the News!
Updated regularly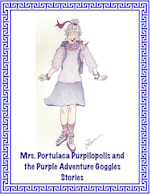 Mrs. Portulaca Purpilopilis
and the Purple Adventure Goggles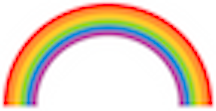 New:The COLOR GAMES!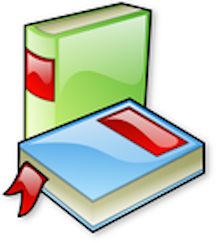 The Wooden Cookie Box Story The Wooden Cookie Box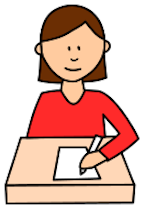 DBQ Activities!


Facts to Wow your Friends!Flag Day and World Ocean Day

Calendar Specific Resources!NEW

World Landmarks:( NEW) Lots of fun things to use with your students!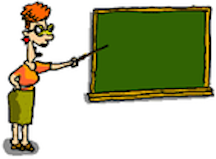 Teaching Ideas!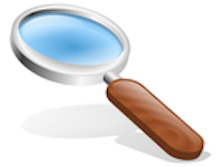 Webquests!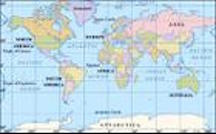 Geography Activities

Geography Ideas! NEW
Purpleannie's Travels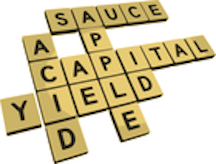 wpclipart.com
Crossword Puzzles!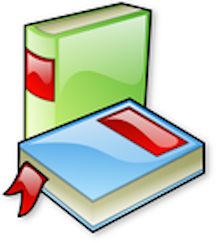 Short Reads of interest
Dive into Career Choices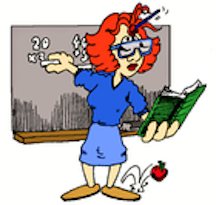 Teaching Tips A-Z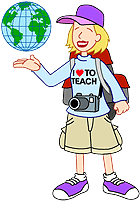 Mrs. Waffenschmidt


`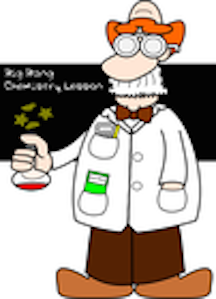 wpclipart.com

Science Fun!


`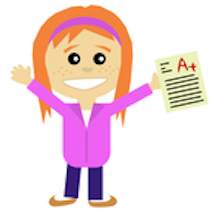 P.R.A.I.S.E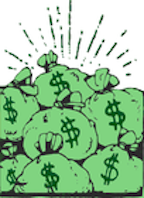 MONEY, MONEY, MONEY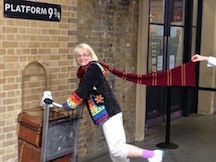 Gail's Glimmerings
Mail Gail:


Gail Hennessey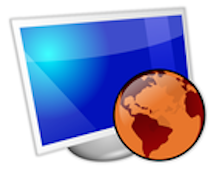 WEBSITES of INTEREST:


History For Kids

Tween Tribune-News Stories for Student

DogoNews: Fodder for Young Minds

WPClipart.com

OpenClipart.com

BBC Website for Kids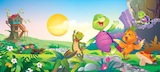 Purple Turtle EBOOKS!
Check out:

Award winning site for April 2008!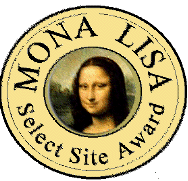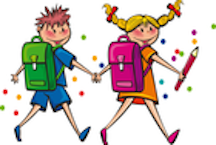 Free JavaScripts provided
by The JavaScript Source
FOLLOW ME ON TWITTER!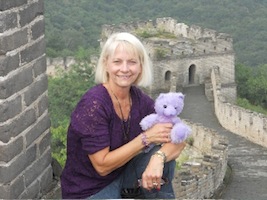 Welcome to My Website for Educators!
Teach PEACE and TOLERANCE
NEWS: 4/27/2018: North Korea's leader met with South Korea's leader. In their historic meeting,the two leaders announced they are working to officially end the Korean War(from the 1950s) and to establish "permanent" peace between the two countries. Use this opportunity to introduce kids to the countries of North Korea and South Korea with these internet activities: Let's Learn about North Korea! and Let's Learn about South Korea
"If I can not do great things, I can do small things in a great way."Martin Luther King
Try doing an act of kindness for someone, today!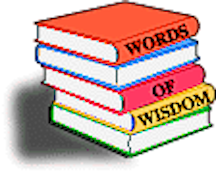 "Remember no one can make you feel inferior without your consent."
Eleanor Roosevelt
PLEASE TAKE A MOMENT AND SIGN MY GUESTMAP. I'D LOVE TO SEE WHERE MY VISITORS CALL HOME! Click on the GLOBE ICON on the left to open the map.
Animated picture from: animatedimages.org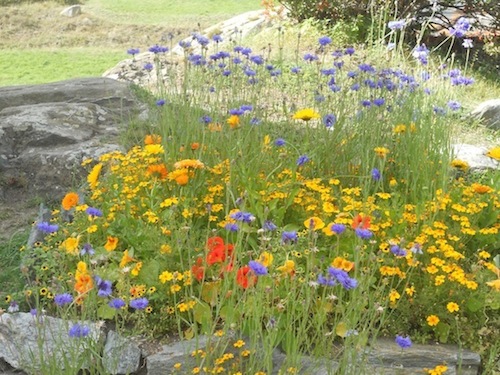 FREEBIES for MAY!

Highlighted Resources for May:



1. Everything has a History, even SHOES! Show kids that even shoes have a history with this fun/informative web quest. There are 9 web questions, a Did You Know? section, comprehension questions, a teacher page with directions, extension activities and the key.Everything has a History, Even SHOES! I also have resources on the history of peanuts, tulips, peanuts, chewing gum and candy. Great for end of the year activities.


2. The World Cup 2018 is coming(the Global Games). Great activity for the end of the Year. Show students that everything as a history, even soccer(football to most countries).2018 Global Games Russia is hosting the event. Learn about the country of Russia with this Country in Focus: Russia resource:Russia: Country in Focus, A Webquest


3.Studying folklore? Leprechaun Day is May 13th(YES...there is such a day!)This fun/informative play has Ms. Bie Ografee's guest being McSean, a leprechaun. McSean is asked questions by the studio audience about the country of Ireland and the long Irish folklore about leprechauns. Great for a unit on folk stories/folklore or as an activity around St. Patrick's Day. The play has 11 questioners, a Did You Know? section, comprehension questions, a teacher page with extension activities and links as well as the key:McSean, the Leprechauns:A Reader's Theater Script


4. May 29th: Sir Edmound Hillary and his Guide, Tenzing Norgay (1953) Reach Top of Mount Everest. Learn about Mt. Everest, Nepal and the Yeti with this webquest: Mt. Everest, A Webquest


5. "Fake News" is mentioned a lot lately. Use this Interactive Notebook Activity to introduce Kids to developing digital literacy determining factual information from non-factual information.Fake News! Developing Digital Literacy(INA)



6.Biography Day is in May. Check out my many Reader's Theater Scripts on famous people in history, science and literature. See below for list of Reader's Theater Scripts.

7. Francis Scott Key and the Star Spangled Banner: Francis Scott Key wrote the poem which became our national anthem, The Star Spangled Banner. Use this web quest to learn about Francis Scott Key, the national anthem and the war of 1812. There are nine web questions, 9 comprehension/thought questions, fun facts and extension activities:Francis Scott Key/Star Spangled Banner: A Webquest
On September 14, 2014, Francis Scott Key wrote the poem which became our national anthem, The Star Spangled Banner. Use this web quest to learn about Francis Scott Key, the national anthem and the war of 1812.

8. New: Country in Focus Series latest addition: Country in Focus: Italy(ancient Rome, too!): Italy(and Ancient Rome), A Webquest


9. Upcoming resources: Learn about the history of our flag with this internet activity:Our American Flag, a Webquest Learn about the Statue of Liberty with this internet activity:Statue of Liberty, a Webquest


10. Learn about some of the famous World Landmarks around the World. This web quest includes: Uluru Rock, Great Wall of China, Machu Picchu, Mt. Everest, Dead Sea, Rock of Gibraltar, Great Pyramid, Suez Canal. Stonehenge, Sahara Desert,Abu Simbel, Easter Island and Angkor Wat. There are comprehension questions and several extension activities.World Landmarks, A Webquest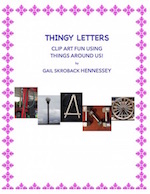 Use my THINGY letters to have kids write spelling words, vocabulary words or as an art activity! Have students try and guess what some of the THINGY Letters are.(also have Black/White option):ClipArt: Alphabet Thingy Letters!
Check out my new series of Children's Books!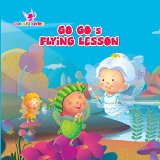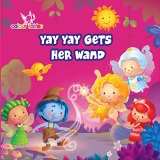 Colour Fairies: Go Go's Flying Lesson
Colour Fairies: Yay Yay Gets Her Wand
You can find my Aadarsh Publishing books at Amazon.com($2.99 each)Amazon.com
Check out my video interview at TES.com:Featured Author, Gail Hennessey

Check out my blog on Education World: Click here:EducationWorld Blogger


EXCITING NEWS: My SECOND Purple Turtle Story was made into a cartoon.Click here to watch:Purple Turtle and the Safari Adventure Purple Turtle Story, Purple and the Cupcakes, was made into an animated cartoon! Check it out here:Purple Turte and the Case of the Missing Cupcakes!
Check out my Pinterest page to see all my resources in one easy place!Click here to learn more:Gail's Social Studies Emporium(and More)


My Latest Reader's Theater Scripts:Go to the link and click "Preview" to see a sample of the Reader's Theater Script you may find of interest:
William Shakespeare
Bessie Coleman,Aviator
Marian Anderson
Leonardo da Vinci,"Renaissance Man!"
Michelangelo!
The Bus Ride That Changed History(A Visit with Rosa Parks)
McSean, the Leprechaun, A Reader's Theater Script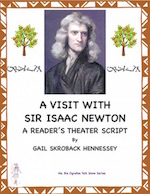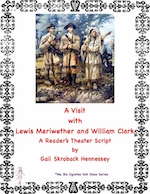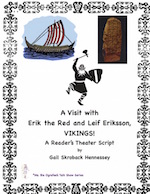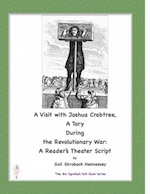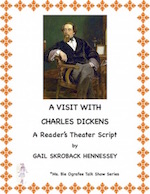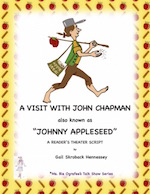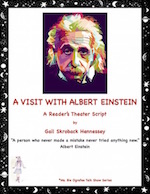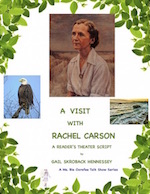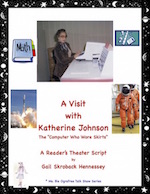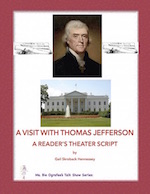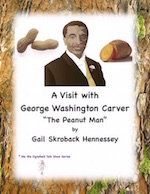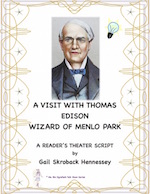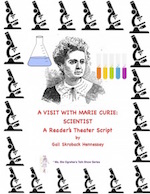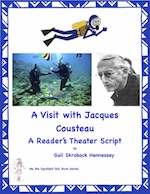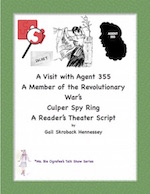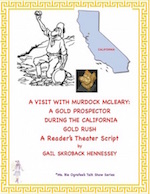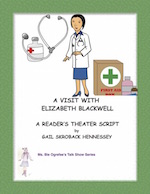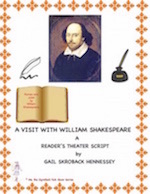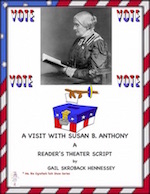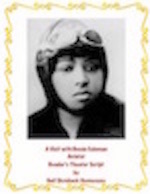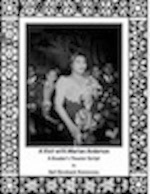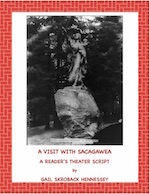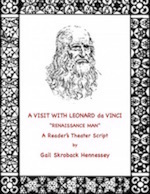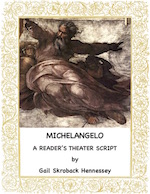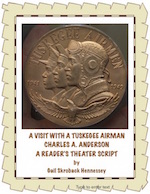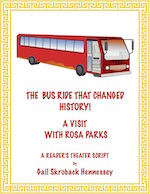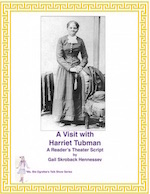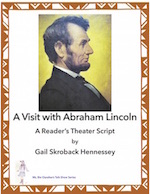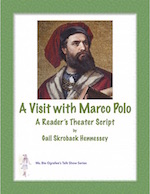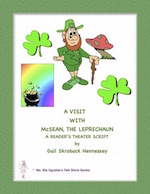 PLEASE TAKE A MOMENT AND SIGN MY GUESTMAP. I'D LOVE TO SEE WHERE MY VISITORS CALL HOME! Click on the GLOBE ICON on the left to open the map.
LOOK!
I remember the saying "Sticks and stones may break your bones but names can never hurt you". Personally, I never thought this to be true. Words are very powerful and negative words can hurt-a lot! Each day, thousands of young people experience some sort of bullying, either in words and/or actions. These two sites have great resources which might be of help to classroom teachers, parents and young people:
Stop Bullying!

Click here to learn more about Anti-Bullying Activities to use in the classroom.Stand up to Bullying!

To any young people visiting my website. Please,if you are being bullied, seek help...SPEAK TO AN ADULT today!And, if you SEE something that looks like bullying-SAY something to an adult!
IN THE NEWS TODAY:5/17/2018:
An inscription using the ABCs was discovered in Egypt. It may be the oldest such example of someone writing a mnemonic(ways to remember things using the first letters of the words to create a phrase) message to remember the order of the ABCs. Perhaps,you have used the following mnemonic to remember the order of the planets. "My Very Excellent Mother Just Served Us Nine Pickles"", when Pluto was still considered a planet. Archeologists say the message, written on limestone, dates back about 3400 years. The ancient Phoenicians(present day Lebanon) developed the first alphabet when most people were using forms of picture writing. An alphabet was a faster method of writing.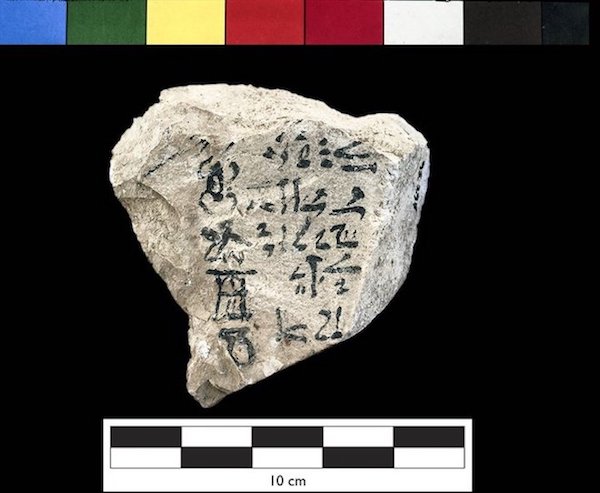 Photograph from livescience.com
Each state can have two statues in the National Statuary Hall in the U.S. Capitol. Florida is replacing one of its two statues, that of a Confederate General Edmund Kirby Smith with African American activist and educator, Mary McLeod Bethune. This will be the first such statue honoring a state's African American woman in Statuary Hall. Bethune, the only of 17 siblings to get an education and the child of former slaves, went on to found a school for girls in Florida, Bethune-Cookman College. She started the National Council of Negro Women as well as served as Vice president of the National Association for the Advancement of Colored Persons.
Photograph of First Lady Eleanor Roosevelt and Mary McLeod Bethune from tampabay.com
Ryleigh Taylor, 11, from Tennessee, made an amazing discovery while walking along Douglas Lake. She found something resting on a rock and picked it up. The curious "stone" turned out to be a very rare fossil. It was that of a trilobite, a marine arthropod, that lived millions of years ago. Not only was the fossil a very unusual find, but an associate professor of paleobiology at the University of Tennessee, said that it dates back 475 million years old (Paleozoic era) and it is almost a complete trilobite! Ryleigh says she hopes other kids will read about her discovery and get outside to explore nature. She also said she hopes that her discovery will spark an interest in kids, to things in science. She is giving the fossil to a museum so other people can see and learn about trilobites.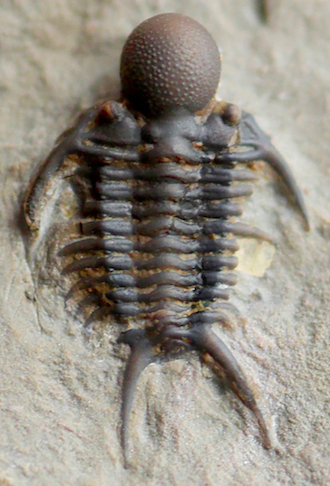 Rodrigo Koxa, of Brazil, surfed into the record books this week by riding a record breaking wave. Koxa successfully rode an 80 ft. (24.38m)wave off the coast of Nazare, Portugal. Guinness World Records said the wave was the biggest wave ever surfed.The area is known for its very high waves which are produced because of an underwater canyon. The previous record was held by an American, Garrett McNamara, who successfully surfed a 78 ft. wave in the same area a couple of years ago.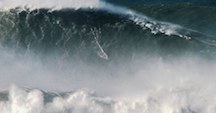 Photograph from Guinnessworldrecords.com
PAST NEWS STORIES
Click here:Past News Stories

"The school is the last expenditure upon which America should be willing to compromise."FDR
"If a man empties his purse into his head, no man can take it away from him. An investment in knowledge always pays the best interest."(Ben Franklin)
"You must be the change you want to see in the world."(Mahatma Gandhi)
"School is a building that has four walls-with tomorrow inside."(Lon Watters)
"We know the future will outlast all of us, but I believe that all of us will live on in the future we make."(Senator Ted Kennedy)
"The purpose of life is a life of purpose." (Robert Byrne)
"The purpose of life is to amount to something and have it make some difference that you lived at all."(Dear Abby)

Special thanks to EducationWorld for letting me use this image of my "alter ego" as Mrs. "Waffenschmidt!

About Gail:

I have retired from teaching after 33 1/2 years in the classroom. Of that time, I taught Grade 6 Social Studies teacher for 31 1/2 years.I earned my BA in early secondary education with a concentration in social studies from SUNY Oneonta, New York, and my MST in social studies education from Binghamton University in New York. In 1988, I was awarded the Outstanding Elementary Social Studies Classroom Teacher of the Year Award from the New York State Council for the Social Studies. Additionally, in 1988, I was also awarded the Outstanding Elementary Social Studies Teacher of the Year Award by the National Council for the Social Studies.

My work has appeared in most children's publications including:
Appleseeds,Scholastic's Super Science,Scholastic's Science World, Highlights for Children, National Geographic World, Ranger Rick, Cobblestone, Faces, Muse Magazine,Contact Kids, US Kids,Action Magazine(Scholastic),Girls' Life,Boys' Life,American Girl, Instructor,Creative Classroom,Middle Years,Time for Kids,Scholastic News,Scholastic News Zone, Time for Kids , Ask Magazine, Dig, Calliope, Cobblestone, FACES, Studies Weekly, Glo Adventurer, and more.




---