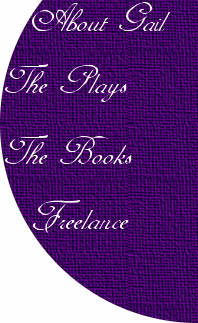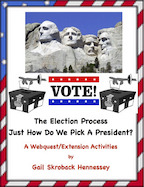 How Do We Elect a President?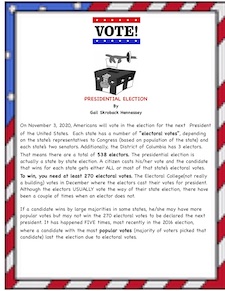 Presidential Election FREEBIE(INA)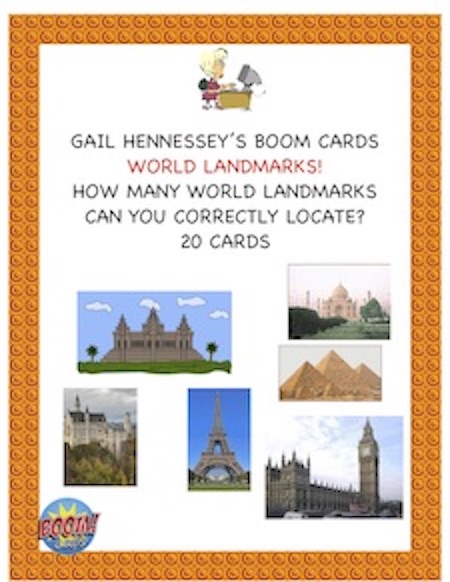 Click Here:Gail's Boom Cards
New Book: Fashion Rules!

New Book:Mrs. Paddington and the Silver Mousetraps

Click Here for catalog:
Social Studies School Service/Resources for Teachers, Parents,counselors,more!

EbooksClick here for EBooks by Social Studies School Service!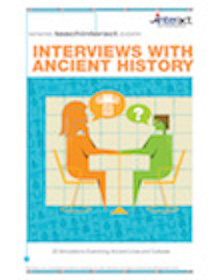 Reader's Theater Scripts(Biographies in Ancient History):
Reader's Theater Scripts (Biographies in US History)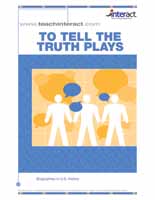 Click here to learn more:
Teachinteract.com

Materials for experiential,active learners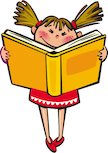 Click here:READING NOOK
Is That FAKE News?

Anti-Bullying Resources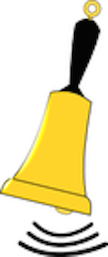 Need a quick activity?
Bell Ringers!

In the News!
Updated regularly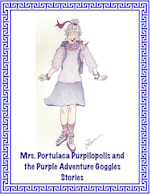 Mrs. Portulaca Purpilopilis
and the Purple Adventure Goggles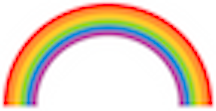 The COLOR GAMES!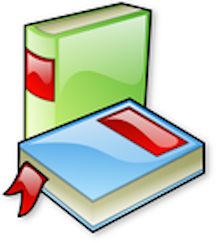 The Wooden Cookie Box Story The Wooden Cookie Box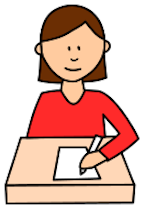 DBQ Activities!


Facts to Wow your Friends!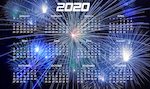 Calendar Specific Resources!

World Landmarks: Lots of fun things to use with your students!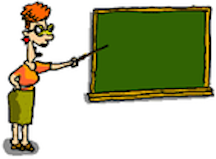 Teaching Ideas!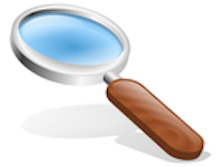 Webquests!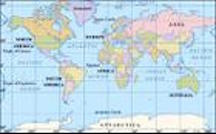 Geography Activities

Geography Ideas!
Purpleannie's Travels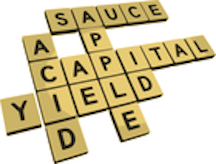 wpclipart.com
Crossword Puzzles!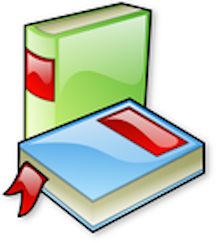 Short Reads of interest
Dive into Career Choices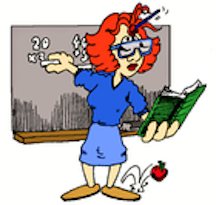 Teaching Tips A-Z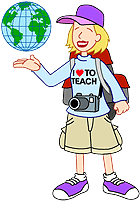 Mrs. Waffenschmidt


`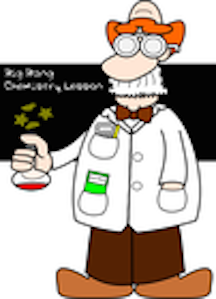 wpclipart.com

Science Fun!


`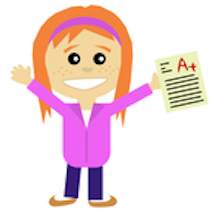 P.R.A.I.S.E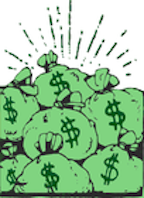 MONEY, MONEY, MONEY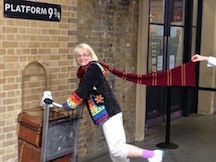 Gail's Glimmerings
Mail Gail:


Gail Hennessey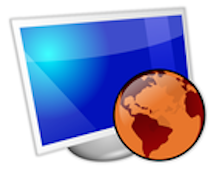 WEBSITES of INTEREST:


DogoNews: Fodder for Young Minds

WPClipart.com

BBC Website for Kids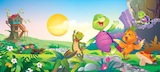 Purple Turtle EBOOKS!
Check out:

Award winning site for April 2008!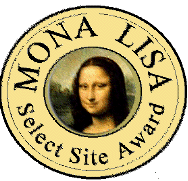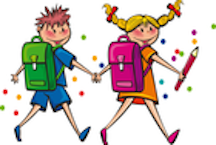 Free JavaScripts provided
by The JavaScript Source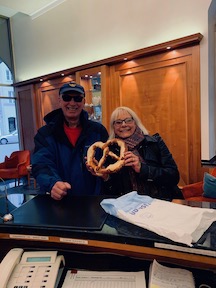 Munich, Germany,2019
Welcome to My Website for Educators!
Teach PEACE and TOLERANCE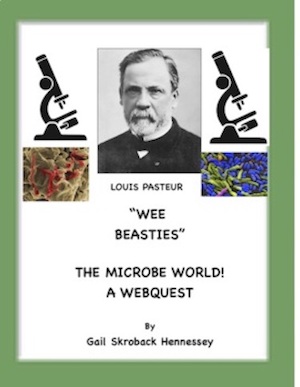 Learn about microorganisms including bacteria, fungi, protists and virus with this informative web quest. Students will also learn about famous people who work with microbes, including Louis Pasteur, Alexander Fleming, Joseph Lister, Antonie Van Leeuwenhoek and Edward Jenner. Students will also learn about helpful and harmful microbes. The web quest also mentions the coronavirus, has a Did You Know? section, comprehension questions and a Teacher Page with extension activities and links. There are 12 webquestions in the resource.
MICROBES! A Webquest
"If I can not do great things, I can do small things in a great way."Martin Luther King
Try doing an act of kindness for someone, today!
"The purpose of life is to amount to something and have it make some difference that you lived at all."(Dear Abby)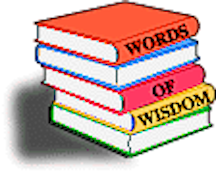 "Remember no one can make you feel inferior without your consent."
Eleanor Roosevelt
PLEASE TAKE A MOMENT AND SIGN MY GUESTMAP. I'D LOVE TO SEE WHERE MY VISITORS CALL HOME! Click on the GLOBE ICON on the left to open the map.
Animated picture from: animatedimages.org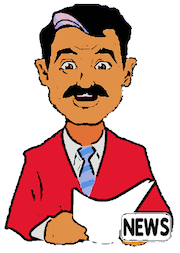 8/1/2020: My latest book, Fashion Rules!, my latest book from Red Chair Press, is now available for purchase:
Fashion Rules!
7/2020:Mrs. Paddington and the Silver Mousetraps won a 1st place Purple Dragonfly Book Award in the Picture Books 6 & Older category. Thank you, Story Monsters!

3/24/20:Excited to have my latest children's book, Mrs. Paddington and the Silver Mousetraps, chosen as a 2019 Story Monster Approved winner!
Check out Mrs. Paddington and the Silver Mousetraps which is available at Amazon.com and BarnesandNoble.com Mrs. Paddington and the Silver Mousetraps
History is full of fascinating stories of colorful characters, but some of the most interesting parts of history are really odd. You have probably seen scenes of government officials with their powdered white wigs, but in 1700s England and high-society in the American colonies, women created towering hairstyles. Decorations such as ships and flowers were sometimes added to their hairdos, especially if attending a big party. Taking hours to create, women used beef tallow and sugar-water to keep their hairdos in place. This fictional account explains a very real fashion trend and the problems it created for women trying to look stylish!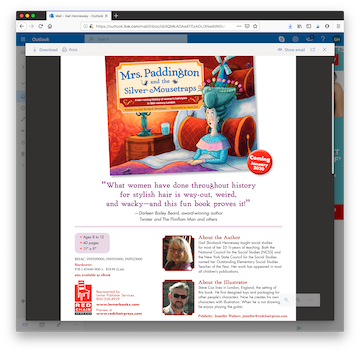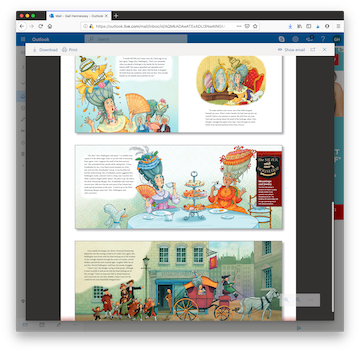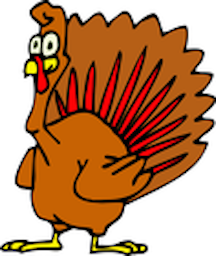 Highlighted FREEBIES for NOVEMBER:

Highlighted Resources for OCTOBER:


1.The Supreme Court starts its new session in October: Oyez, Oyez...Hear Ye, Hear Ye! The first Monday in October is the beginning of the new term of the Supreme Court. This web quest will introduce students to the Supreme Court. There are several extension activities and additional links as well as the key:Supreme Court, A Webquest



BOOM CARDS on ALL THINGS HALLOWEEN: Boom Cards:All Things Halloween


BOOM CARDS on CANDY:Candy: Boom Cards


NEW:CHECK out my new BOOM Learning Store! I have created Boom Decks on World Capitals, World Landmarks, US Landmarks,Presidential Trivia,Famous Women, Maps/Geography,Everything has a History, Even Candy! and All Things Halloween.Gail Hennessey's Boom Cards.

Boom Learning and Boom Cards are the trademarks of Boom Learning Inc.Used with permission.




READINGS on Famous Women:Phillis Wheatley(poet),Aida De Acosta(first woman to fly a powered aircraft), Sojourner Truth(abolitionist, women's rights activist, author), Joan of Arc,Caroline Herschel, Mary Annings,Aglaonike(Greek Astronomer), Hypatia(First Known Woman Mathematician), Agnodice(First Female Doctor?), Enheduanna(First Known Poet), Sophie Brahe(Astronomer and Horticulturist of the Renaissance), Hildegard of Bingen (first musical play, write/abbess of the Middle Ages), Artemesia(Female Naval Commander-Persian War)


Click here:Gail's TpT Store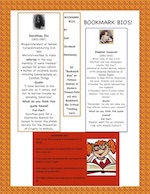 Bookmark Bios!Great for a bell ringer activity for Women's History Month.Click here to purchase:Bookmark Bios! Women in Modern Times(1700s on)


https://outlook.live.com/mail/inbox

Check out FREEBIE of TWO Bookmark Bios:Sample of TWO Bookmark Bios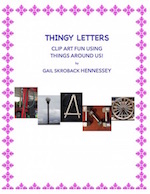 Use my THINGY letters to have kids write spelling words, vocabulary words or as an art activity! Have students try and guess what some of the THINGY Letters are.(also have Black/White option):ClipArt: Alphabet Thingy Letters!
Check out my series of Children's Books from Aadarsh Publishing!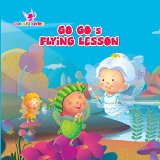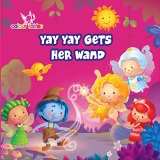 Colour Fairies: Go Go's Flying Lesson
Colour Fairies: Yay Yay Gets Her Wand


Check out my blog on Education World: Click here:EducationWorld Blogger
My Latest Reader's Theater Scripts:Go to the link and click "Preview" to see a sample of the Reader's Theater Script you may find of interest:
Galileo Galilei, A Reader's Theater Script
William Shakespeare
Bessie Coleman,Aviator
Marian Anderson
Leonardo da Vinci,"Renaissance Man!"
Michelangelo!
The Bus Ride That Changed History(A Visit with Rosa Parks)
McSean, the Leprechaun, A Reader's Theater Script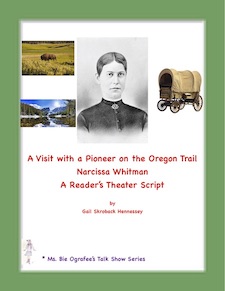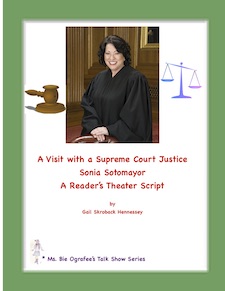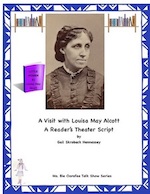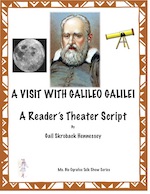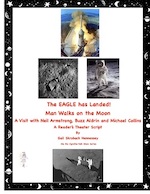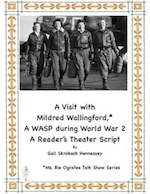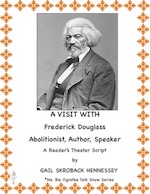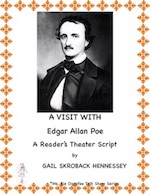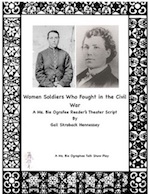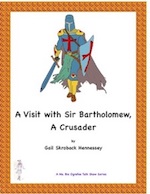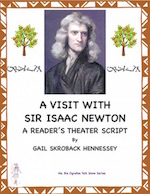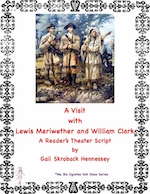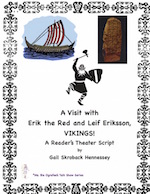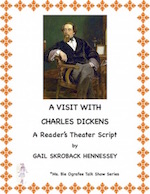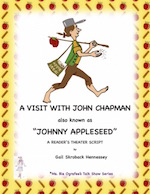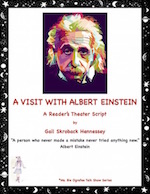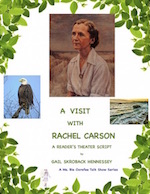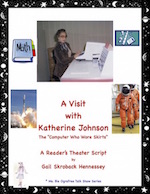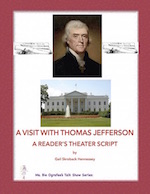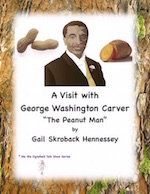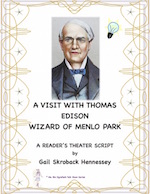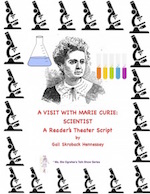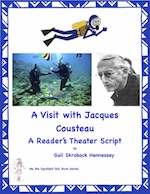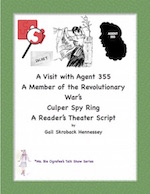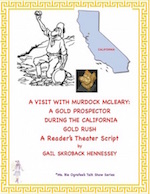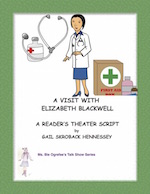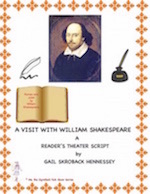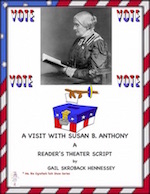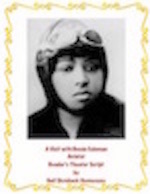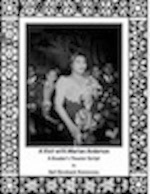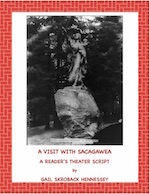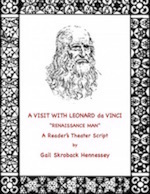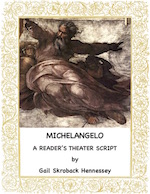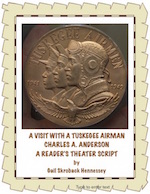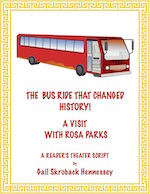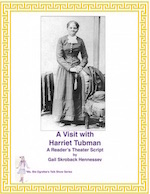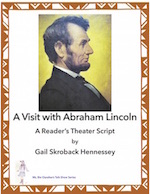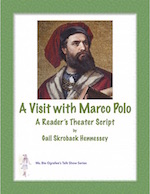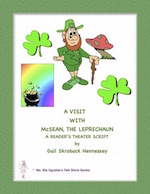 PLEASE TAKE A MOMENT AND SIGN MY GUESTMAP. I'D LOVE TO SEE WHERE MY VISITORS CALL HOME! Click on the GLOBE ICON on the left to open the map.
LOOK!
I remember the saying "Sticks and stones may break your bones but names can never hurt you". Personally, I never thought this to be true. Words are very powerful and negative words can hurt-a lot! Each day, thousands of young people experience some sort of bullying, either in words and/or actions. These two sites have great resources which might be of help to classroom teachers, parents and young people:
Stop Bullying!

Click here to learn more about Anti-Bullying Activities to use in the classroom.Stand up to Bullying!

To any young people visiting my website. Please,if you are being bullied, seek help...SPEAK TO AN ADULT today!And, if you SEE something that looks like bullying-SAY something to an adult!
Check out my Pinterest page to see all my resources in one easy place!Click here to learn more:Gail's Social Studies Emporium(and More)
IN THE NEWS: 10/23/2020:
Archaeologists have found a large cat in the country of Peru. This particular cat doesn't roam or need to eat. The cat, 120 ft. long, was man-made about 2000 years. Found in what is the Nazca Lines of Peru, in the Peruvian Desert, the cat was hardly visible. Being created on a slope of a hill, erosion has caused it to almost disappear. Previous geoglyphs, as they are called, have been found over the years. Currently between 80-100 have been discovered include a spider, human, monkey and a hummingbird. Interestingly, the geoglyphs are mostly visible from the sky. So, just how were these amazing works of art from ancient people actually made?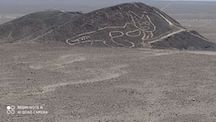 Photograph from livescience.com
Gibbons love to swing from tree to tree in the canopy of the rainforest on Hainan island (part of China). They rarely have to venture down to the rainforest floor. A few years ago (2014), a landslide destroyed a large area of the rainforest and the gibbons had a dangerous gap. The gibbons, a very rare primate, would still attempt the leap, not always being successful.Scientists came up with an idea. Create a rope bridge linking an estimated 50 ft. wide void. It has taken months to warm up to the new rope bridge but the Gibbons have begun using it! Instead of swinging along the ropes, the gibbons(often holding to another for assistance),walk across the rope. Others crossed the rope bridge,upside-down.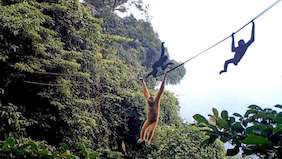 In recent years, the idea of animals living in captivity to entertain humans have come into questions. Some circuses have closed over the issue of having live performing animals. One circus in Germany has moved to hologram animals. Marine parks, too, have had to rethink the use of killer whales and dolphins living in captivity to entertain humans. A animatronic company has created a life-like dolphin which may be the answer to future marine parks. The 550 pound robot can move and make sounds of a real dolphin. With a battery, the 8 1/2 ft. long bottlenose dolphin robotic, can swim and do activities for up to 10 hours. The skin is made from silicone. Photograph from DailyMail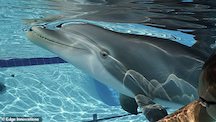 Paleontologists have unearthed the remains of four parrot-faced dinosaurs in Mongolia's Gobi Desert. With two fingers on each arm and a beak(no teeth), the very well preserved fossils of the Oksoko avarsan dinosaurs, about 6.5 ft long, are estimated to be about 68 million years old.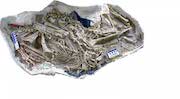 CNN.com
If you don't like heights, this bridge may NOT be for you. A world record suspension bridge has opened in the country of Portugal. The bridge spans the River Paiva(576 ft. below).It takes about 10 minutes to walk the 1692 ft. long Tibetan-style bridge. The previous record holder was the Kuonen Suspension Bridge, located in Switzerland(1621ft.long)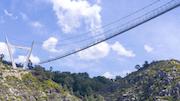 Photograph from Fredericksburg.com

Scientists are studying what people ate in the past to people living today and how microbes in our body have caused obesity and allergies. The study studied people living in the Middle Ages. You may wonder, just how did they do this? To conduct the study, scientists researched two latrines dating back to the 15th century, found in the countries of Israel and Latvia. The waste materials found in the medieval toilets were used for the study and provided lots of information as to what microbes were in the waste remain of people who used the toilets hundreds of years ago.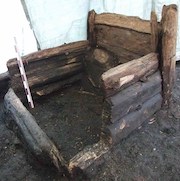 Photograph from courthouse news.com

Do you still write by hand? A study at Norwegian University of Science and Technology found that if you write things down by hand(and not type on a computer device), you will remember the information much better. Hooked up to electrodes, to study the brains of the volunteers, it was found that the brain is much more engaged when the person is writing by hand instead of using a keyboard.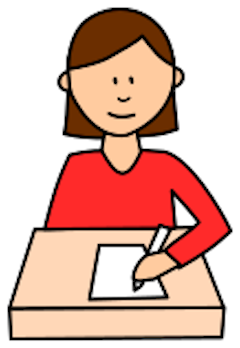 Illustration from wpclipart.com
PAST NEWS STORIES
Click here:Past News Stories

"The school is the last expenditure upon which America should be willing to compromise."FDR
"If a man empties his purse into his head, no man can take it away from him. An investment in knowledge always pays the best interest."(Ben Franklin)
"You must be the change you want to see in the world."(Mahatma Gandhi)
"School is a building that has four walls-with tomorrow inside."(Lon Watters)
"We know the future will outlast all of us, but I believe that all of us will live on in the future we make."(Senator Ted Kennedy)
"The purpose of life is a life of purpose." (Robert Byrne)

Special thanks to EducationWorld for letting me use this image of my "alter ego" as Mrs. "Waffenschmidt!

About Gail:

I have retired from teaching after 33 1/2 years in the classroom. Of that time, I taught Grade 6 Social Studies teacher for 31 1/2 years.I earned my BA in early secondary education with a concentration in social studies from SUNY Oneonta, New York, and my MST in social studies education from Binghamton University in New York. In 1988, I was awarded the Outstanding Elementary Social Studies Classroom Teacher of the Year Award from the New York State Council for the Social Studies. Additionally, in 1988, I was also awarded the Outstanding Elementary Social Studies Teacher of the Year Award by the National Council for the Social Studies. I am the author of 8 books for teachers and over 30 books for children(Purple Turtle Series by Aadarsh Publishing). In 2019, my new series of three books, "Odd History" will be published by Red Chair Press.

My work has appeared in most children's publications including:
Appleseeds,Scholastic's Super Science,Scholastic's Science World,Highlights for Children,Jack and Jill,National Geographic World, Ranger Rick, Cobblestone, Faces, Muse Magazine,Contact Kids, US Kids,Action Magazine(Scholastic),Girls' Life,Boys' Life,American Girl, Instructor,Creative Classroom,Middle Years,Time for Kids,Scholastic News,Scholastic News Zone, Time for Kids , Ask Magazine, Dig,Calliope, Cobblestone, FACES, Studies Weekly, Glo Adventurer, and more.




---